A digital wellness festival, exclusively for you.
This January, Imbibe is proud to present RESET/REFRESH, an online festival curated to help you move, learn, empower and prepare to flourish through the beautiful new year to come.
From Monday 11th of January to Friday 15th, we'll be sharing our favourite workouts, expert knowledge, advice and inspiration via our Instagram, to help restore you after the festive season, from the comfort of your own home.

So what's on?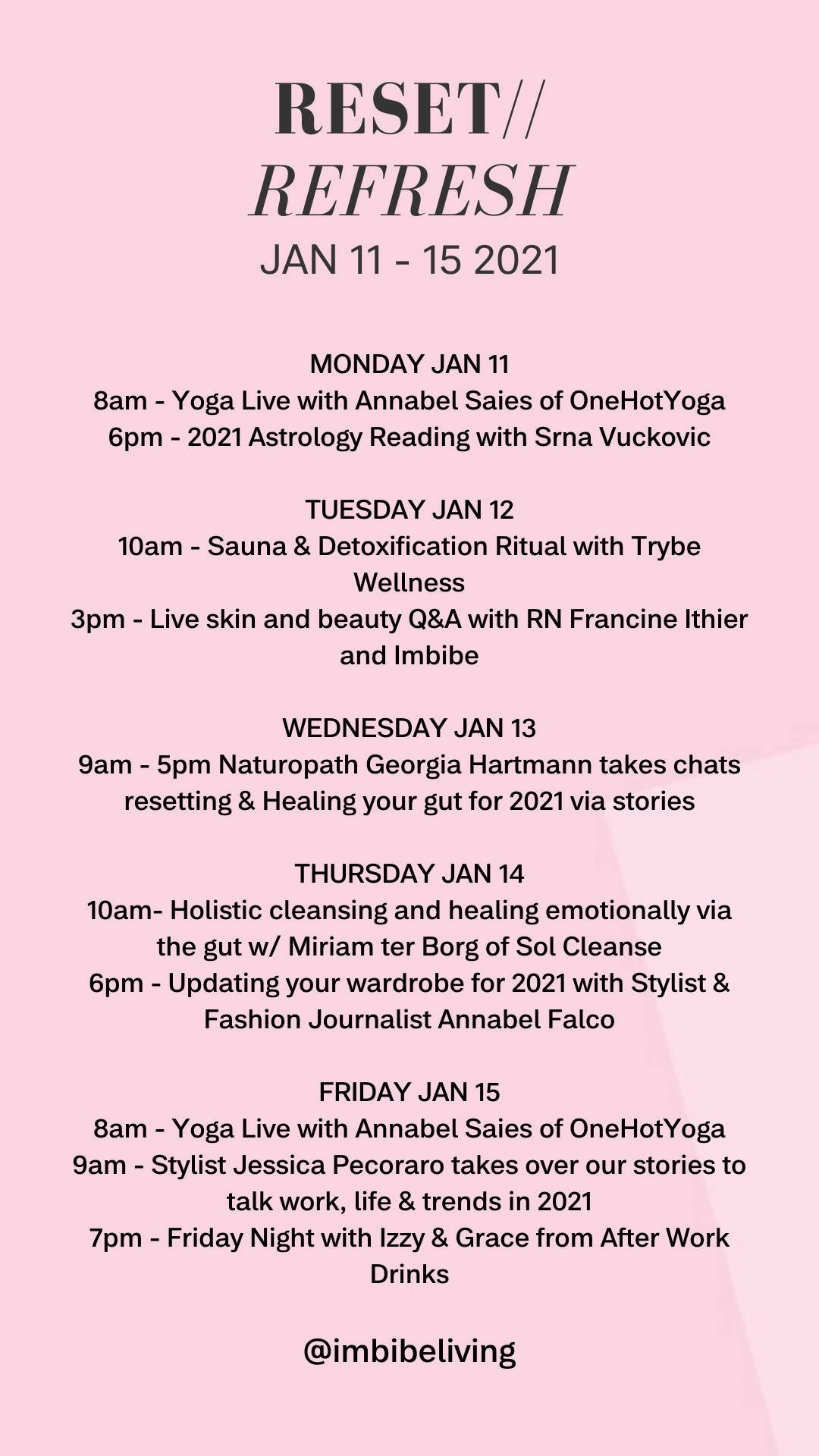 In addition to our digital offering, to really kickstart your wellness journey, we're offering 20% off our Master Beauty Foundation Set,using code RESET/REFRESH upon checkout, featuring Collagen to replenish lustre and help seal the gut, Probiotics to restore balance, Vitamin C & Zinc to fight against infection, illness and acne, and Adaptogens to help keep those moods in check.
It's the perfect 30 day inner beauty reset for your gut, skin, body and mind.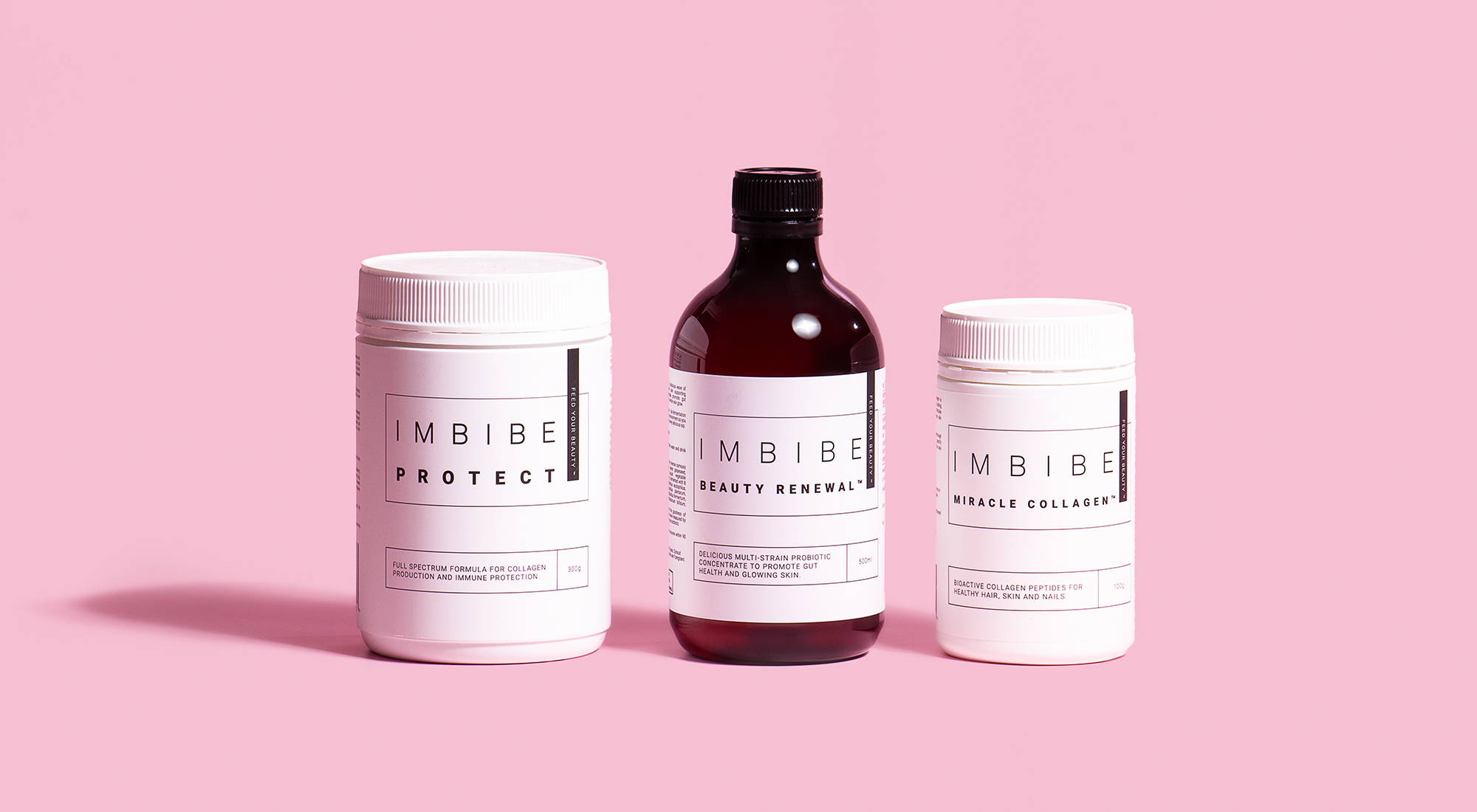 This blog is based purely on the author's personal experience. It is not intended to be a substitute for medical advice or treatment. The author is neither a medical nor health professional and cannot guarantee that the information in this blog post is accurate, reliable or complete. If you use this information, you do so at your own risk and should consult a qualified medical or health practitioner before relying on any information contained in this blog.