Cart (

0

)
Recently Added

0

Item
Total

$0.00
The item you just added is unavailable. Please select another product or variant.

Cart (

0

)
Recently Added
Total $0.00
The item you just added is unavailable. Please select another product or variant.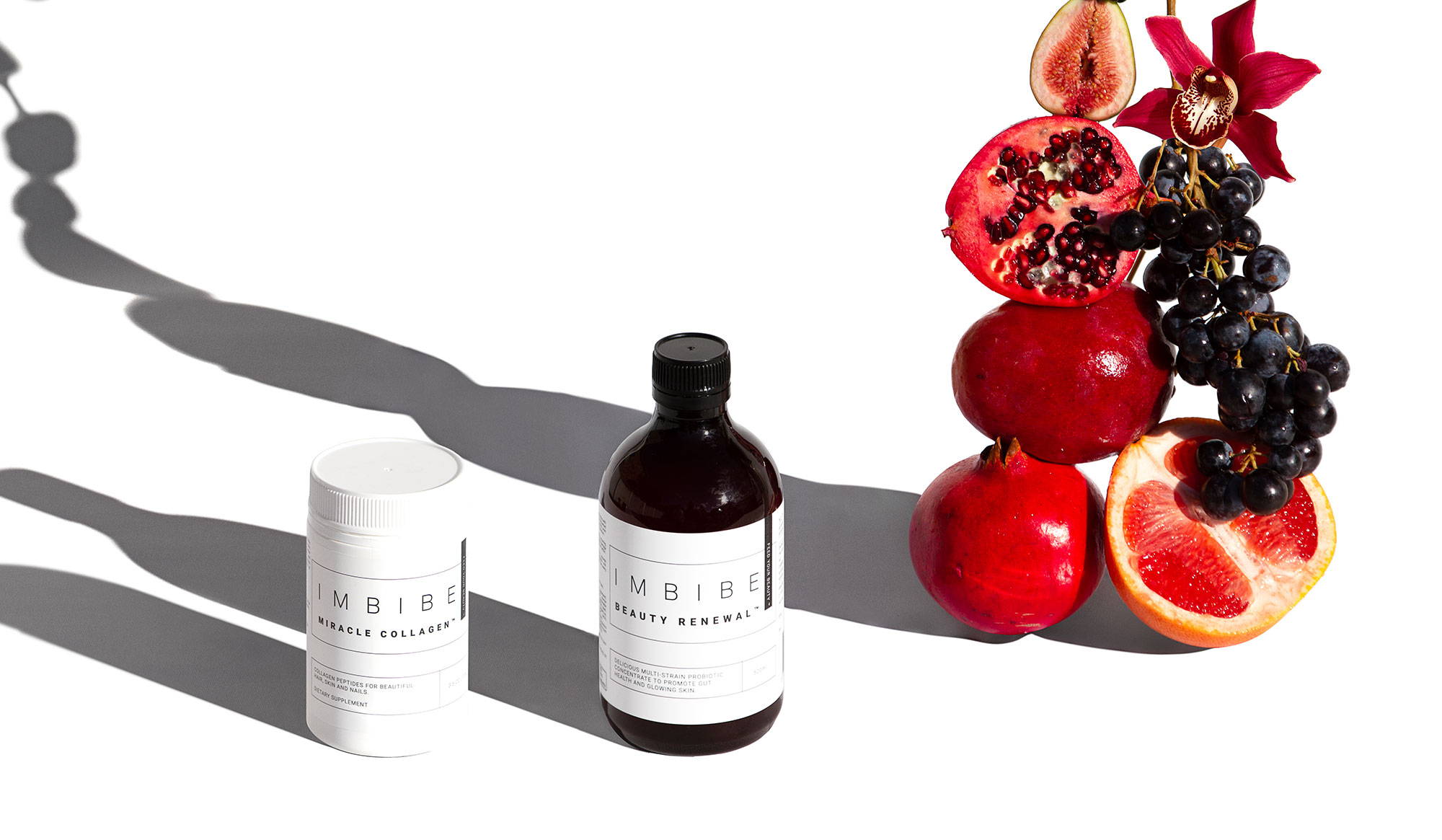 We don't do filters.

We do skin-glow.
We don't deliver promises.
We deliver science-backed beauty.
Quantity isn't our obsession, quality is.
Welcome to a new era of Ingestible Beauty.
We call it SCIENCE MEETS BEAUTY.
Ceridwyn
⭐⭐⭐⭐⭐

Most amazing products !!!

"These products have dramatically changed my skin, digestion and how I feel on my body! I've struggled with breakouts and digestive issues for years and nothing has help me until I tried Imbibe. Within the first few days of introducing these products I noticed a huge different in my digestion and have received so many compliments about how my skin is looking. Can't recommend these products more highly!"
Awaken your best skin ever with our Next Generation Ingestible Beauty range.
It's a revelation.
Our products blend the best cutting edge innovations in science and bio-active technology to produce a range that's unmatched.
Skin becomes more beautiful, radiant and plump.

The gut feels nourished.
The result?
You Stay Super-Gorgeous.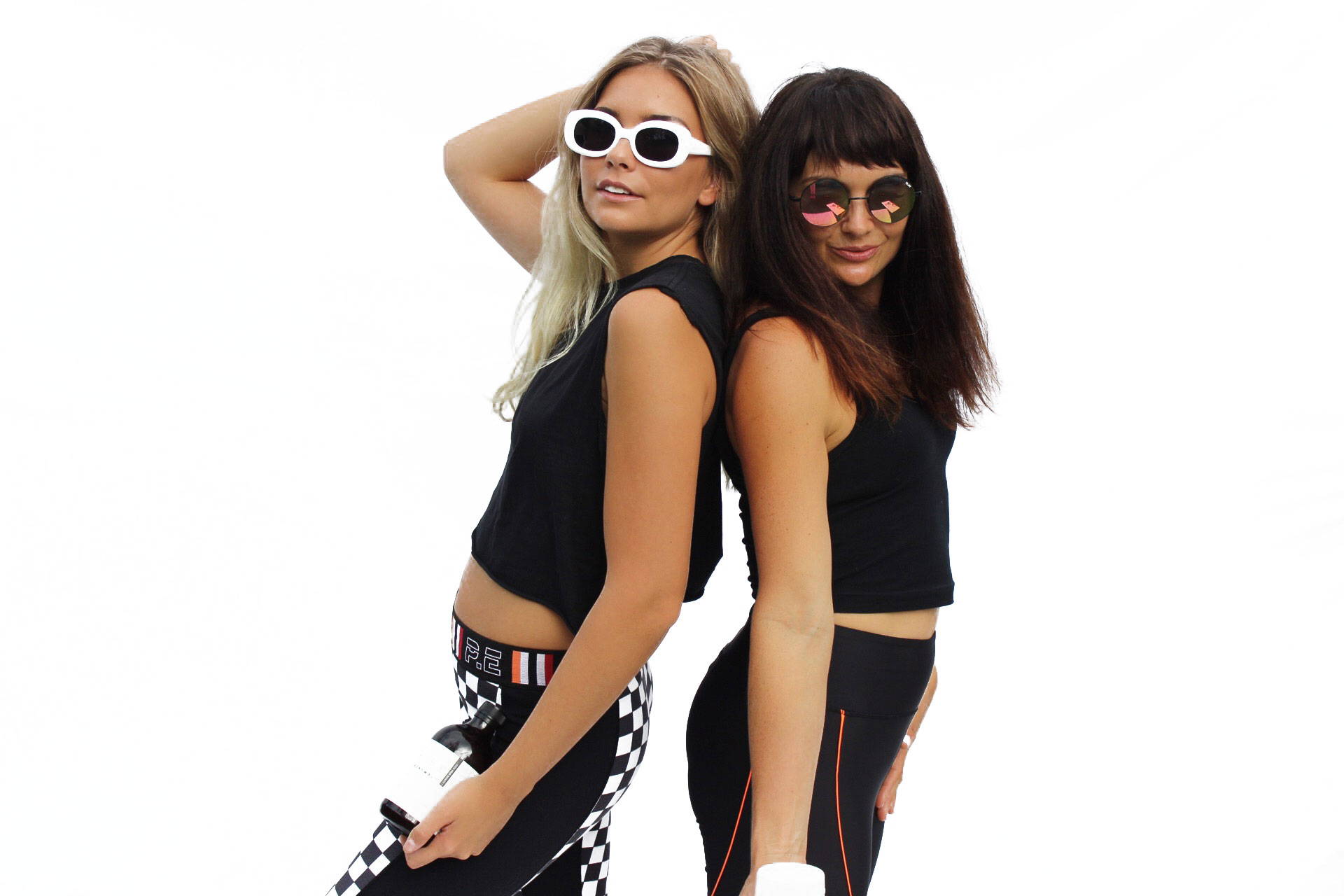 There's a reason we've racked up hundreds of 5 star reviews in the last six months.

Our simple two-step ingestible beauty formula is as potent as it is delicious.
And ladies, it works.
Imbibe is backed by science and built for babes, by women that get it.
Babes tell us our Next Generation Ingestible Beauty range creates everyday miracles.
But don't take our word for it - hundreds of 5 star reviews can't be wrong.
"Our Inner Beauty Range
works synergistically to help
boost gut health
and increase collagen production
with every delicious sip."

So, what exactly is the fuss about collagen, and why should you care?
Collagen is the protein that holds your beautiful body together and keeps your skin tight, plump and hydrated.
In fact, collagen makes up around 80% of our skin structure but from our 20's, collagen production sadly slows.
Maybe you've noticed your skin's lost its sparkle and elasticity?

Maybe your hair is brittle and breaking off easily, or even stopped growing?
Not only that, collagen may be a key to a healthy gut because the tissues that make up our gut wall can get damaged over time leading to digestive upsets.
This, in turn, can lead to bloating and other uncomfortable issues.
But we're here to help fix that.

Isabel
⭐⭐⭐⭐⭐

Gorgeous Bundle!

"This two pack of 'miracle collagen' really is a dream! I have loved watching my skin go from dry and lifeless to fuller and more youthful!~ it is my favourite product and I am super thankful to have discovered this magic ~ now the question is whether to share my beauty secret or not."

One scoop of life-changing-magic. Women from our global community are telling us our Miracle Collagen is just that.

We don't just get any old collagen and throw it in a jar with a fancy label. We're not like the others.
And neither are you.
Clinically formulated and shown to stimulate collagen production, increase skin elasticity and cellular hydration from within the skin matrix.
Our Miracle Collagen is unique in that its 100% bio-active and bio-available to target the areas where skin sagging occurs.

Because we want just what you want: hydrated, plump and glowing skin that's lit-from-within.

This breakthrough formula with 18 amino acids, including the very special amino acid glycine, provides the building blocks for radiant skin.

Not only that, the specific molecular weight of the collagen peptide stimulates skin cells to produce more collagen.

The results?
They speak for themselves.

INGREDIENTS: 100% bio-active hydrolyzed bovine collagen types 1 and 3. No fillers, flavours, or any other ingredients.
HOW TO TAKE: Simply add one - two scoops to any hot or cold drink or food. It's fully dissolvable and tasteless and odourless. We love to pop it into our morning coffee or smoothie.
SERVINGS: 40 serves per jar.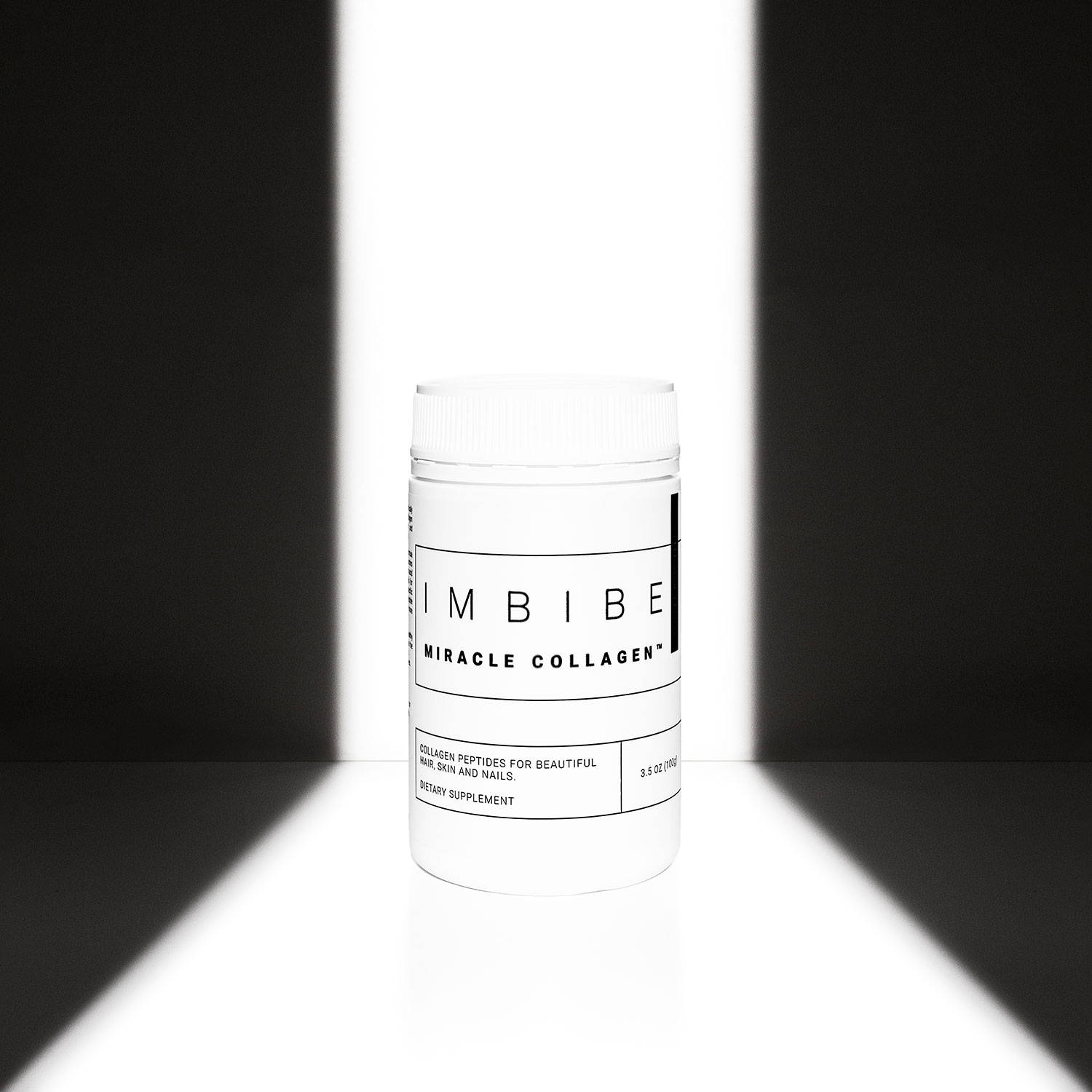 Helena
⭐⭐⭐⭐⭐

Highly Recommend!

"I've been putting this into my morning coffee for 3 weeks now & have noticed the difference in my skin (the main reason for purchase) it seems a lot more plump & glowy! My only regret is not ordering the twin pack!!"

Got bloating or digestive issues?
Yep, in fact most of us do, unfortunately - but it doesn't have to be that way!
Your guts are gorgeous, let's show them some love!
Your gut is one of the main pillars for overall health, wellness, beautiful skin and immunity.
In fact, it's where around 80% of your immunity is made, its where many hormones are synthesised and of course is where all your digestion happens.
So if you've been experiencing any bloating, digestive discomfort, IBS symptoms or low immunity, it may be time to focus on nourishing your gut.
Probiotics are an incredible way to feed your gut and nourish your microbiome to strengthen your gut health.
Enter: our cult favourite, Beauty Renewal.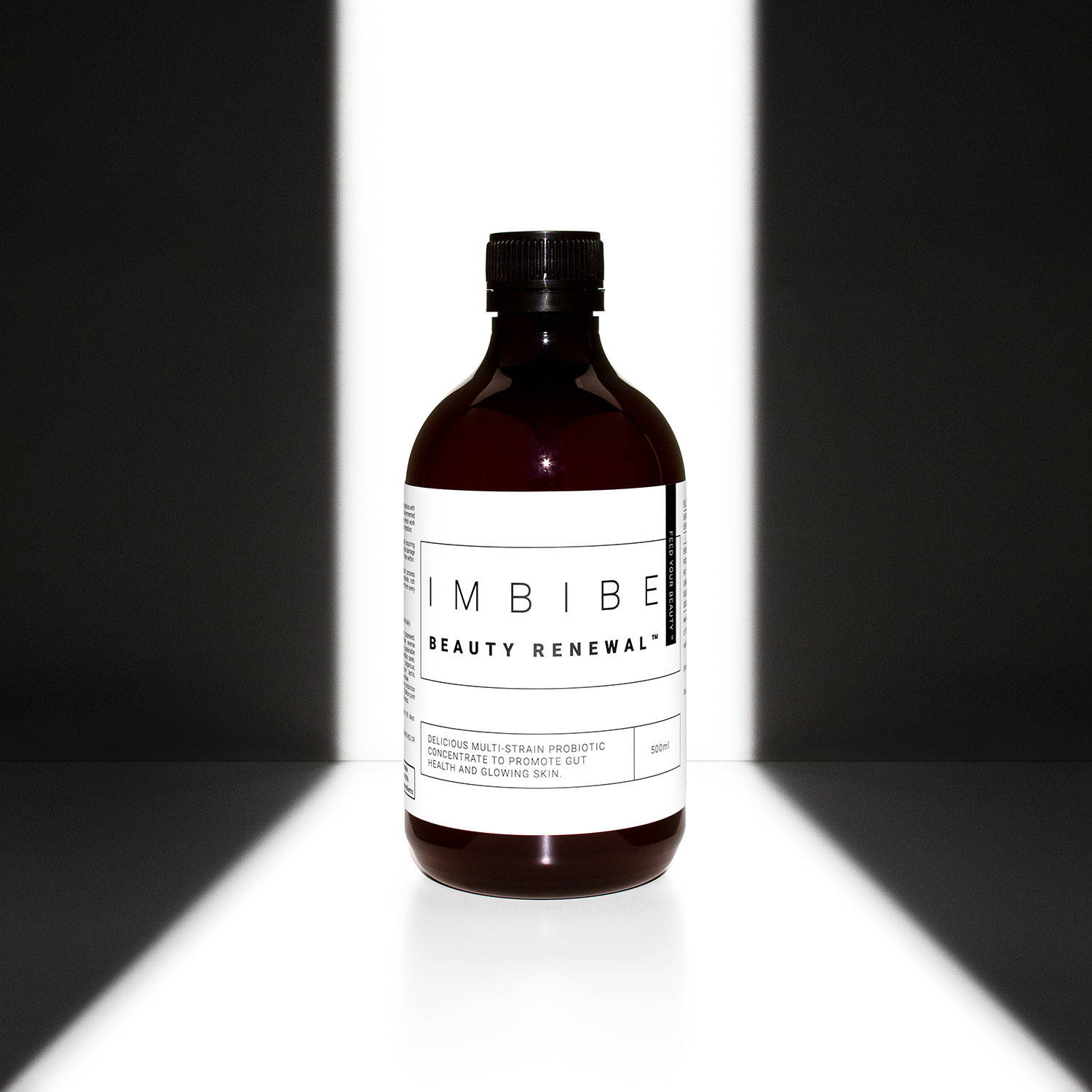 "I can't believe something this good for me tastes this good." That's what women tell us all the time.

Our Beauty Renewal with its cocktail of probiotics and bio-fermented ingredients is our secret weapon for gorgeous gut health and glowing skin - and now the secret's out.

Seriously, this flies out the door.

We've enhanced a complicated fermentation process and created this delicious cult-fav.

It unleashes a wave of properties to promote skin elasticity and improve your gut health which is a major plus for beautiful, dewy skin.

Our Beauty Renewal contains approx 6 billion multi-strain probiotics per serve and super specific probiotics for skin health.
The fusion of skin nourishing ingredients featuring bio-fermented coconut water, grapeseed and pomegranate contain naturally occurring antioxidants which help reduce free radical damage, leaving you with that lit-from-within feeling.

Your Beauty Renewal routine?
Just take a tablespoon in water everyday.
It's that easy.
INGREDIENTS: Bio-fermented organic coconut water, grapeseed and seasonal mixed berries, natural vegetable sweetener, 8 strains of associated probiotics: Lactobacillus acidophilus, Lacto- bacillus casei, Lactobacillus plantarum, Lactobacillus bulgaricus, Lactobacillus fermentum, Bifidobacterium lactis, Bifidobacterium bifidum, Saccharomyces cerevisiae. This liquid contains approxi- mately 6 billion probiotics per serve measured by NKCA compared to a 25 billion pure probiotic. No fillers, chemicals, fake flavourings, preservatives, artificial colours, stabilisers or food acids.
HOW TO TAKE: Simply add 15 ml to a glass of water. Your Beauty Renewal comes with its own measuring cup so you're always getting the correct dosage.

SERVINGS: 33 serves per bottle.

Denise Lloyd
⭐⭐⭐⭐⭐

Feel fantastic

"I was very surprised after I bought this how yummy and tasty it is. I add sparkling water to it and its so refreshing. My gut hasn't been this good in ages also. No bloating or wind. I feel so thankful and will definitely keep buying this."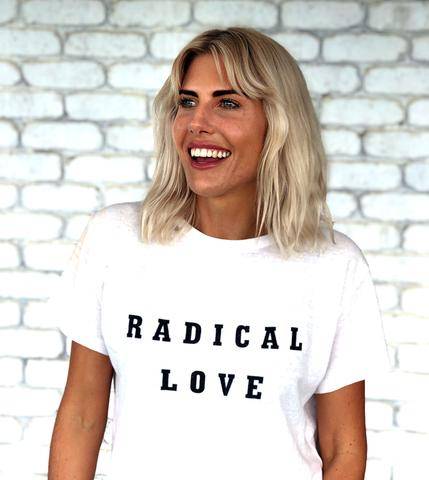 "I love the Imbibe range because it's user friendly.
I've never experienced a collagen with such high quality ingredients. I've noticed a huge change in my own skin and gut health since using the products.
In terms of the Beauty Renewal, I have not come across a functional beverage that contains such amazing probiotic strains together that work to reduce inflammation and help you get that beautiful skin-glow and gut health."
Katherine Hay
Clinical Nutritionist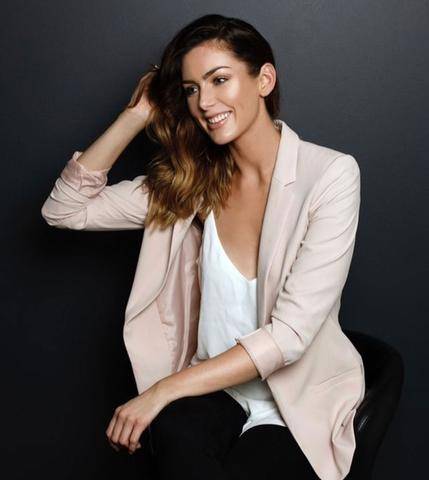 "I'm a clinical cosmetic nurse and I have all my patients on the Imbibe range.
It's the only clinically proven collagen that can help support the gut health and skin health.
There are a lot of gimmiky collagens out there, but the Imbibe Miracle Collagen is the one I choose because it's the highest quality on the market.
The Beauty Renewal product works wonders for my skin and my patients skin and gut health."
Madilyn Wolens
Registered and Cosmetic Nurse
our in-house clinical nutritionist
Thought that putting on another cream or serum is gonna really work its magic?

Ummm nope.
Beautiful skin really begins within.
Our in house Clinical Nutritionist Katherine Hay explains why beautiful skin begins in your gut and what you can do to nourish your skin.

Your ingestible skincare routine is as simple as adding a scoop of Miracle Collagen to your morning coffee and a shot of Beauty Renewal to your water.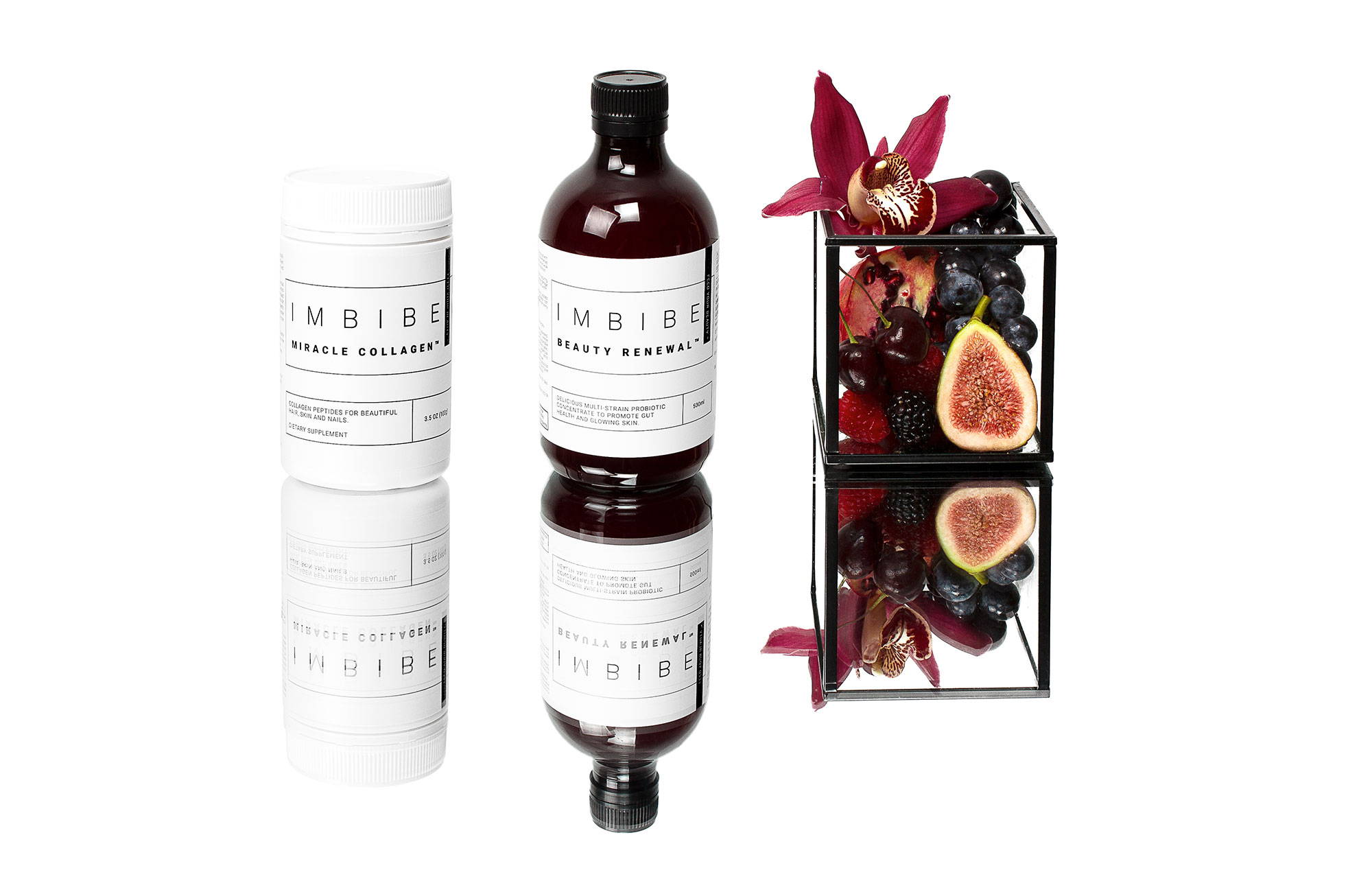 BIO-ACTIVE. Our products are bioactive. They're unique in that scientific studies show they stimulate collagen production in the skin. The average molecular weight of the collagen is 2kDa- this is scientifically proven to stimulate the skin cells.
BIO-FERMENTED. Our proprietary 5-stage, 28-day lacto- fermentation process unlocks the nutrients and probiotics to make them more easily assimilated by your body.
BACKED BY SCIENCE. We've assembled a team of leading microbiologists and scientists to bring you the highest quality products that are inspired by nature and backed by science.
PROBIOTIC RICH. We believe in feeding your microbiome with a broad range of probiotics so that your gut is truly nourished and you can thrive.

SUGAR-FREE. You're sweet enough. Our products are either 100% or 99% sugar-free and don't contain nasty fake sweeteners.

GUT HEALTH. Your gut is the cornerstone of optimum health and vitality. Our products support and nurture your gut which can help give you robust immunity, hormonal balance, and dewy skin.
GLUTEN FREE. All our high-quality products are gluten-free.
Created in Byron Bay.
Loved worldwide.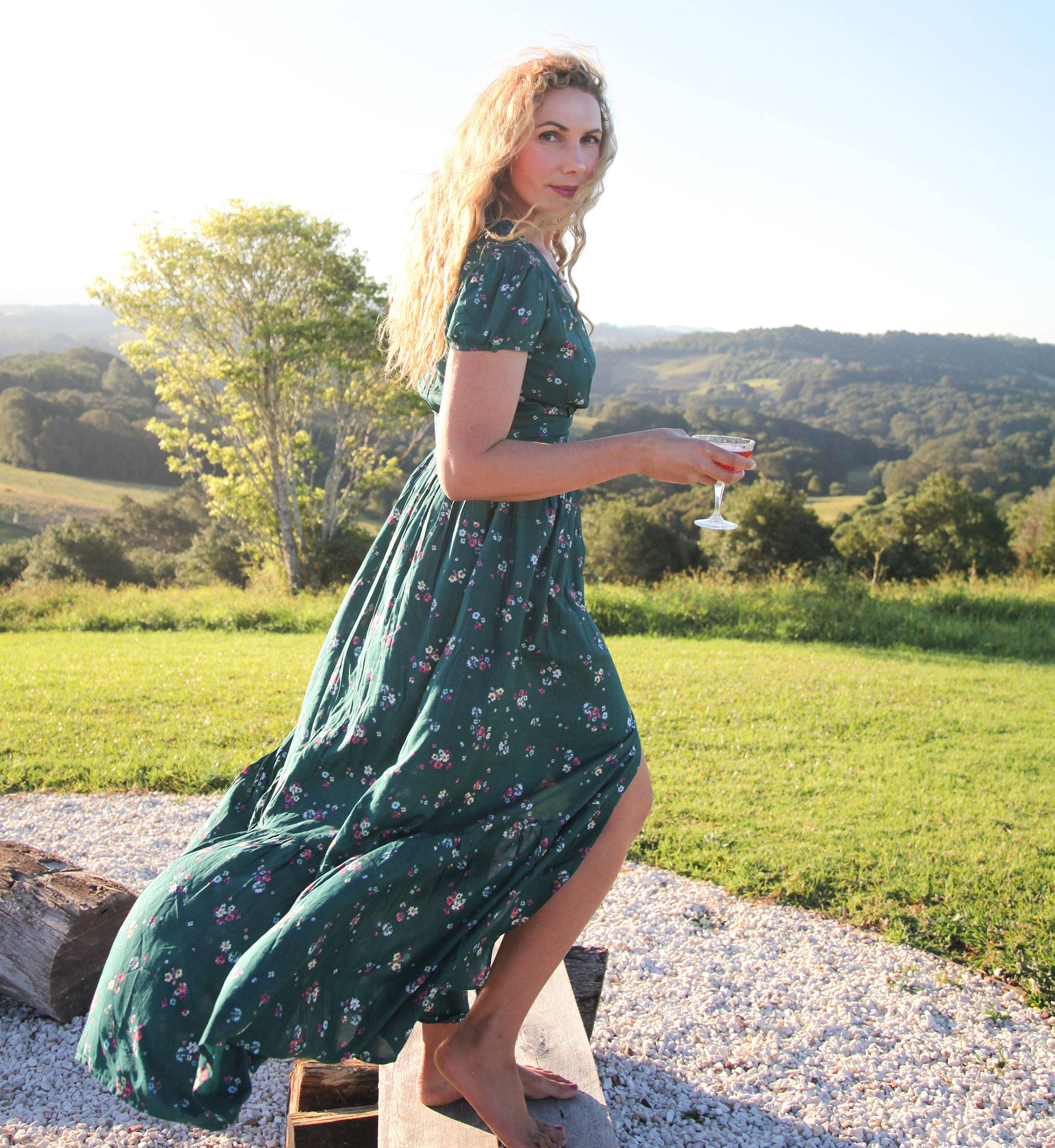 Wanna know more about our story and our product range?
Check out this video where I share our story and explain the range a little more.