Cart (

0

)
Recently Added

0

Item
Total

$0.00
The item you just added is unavailable. Please select another product or variant.

Cart (

0

)
Recently Added
Total $0.00
The item you just added is unavailable. Please select another product or variant.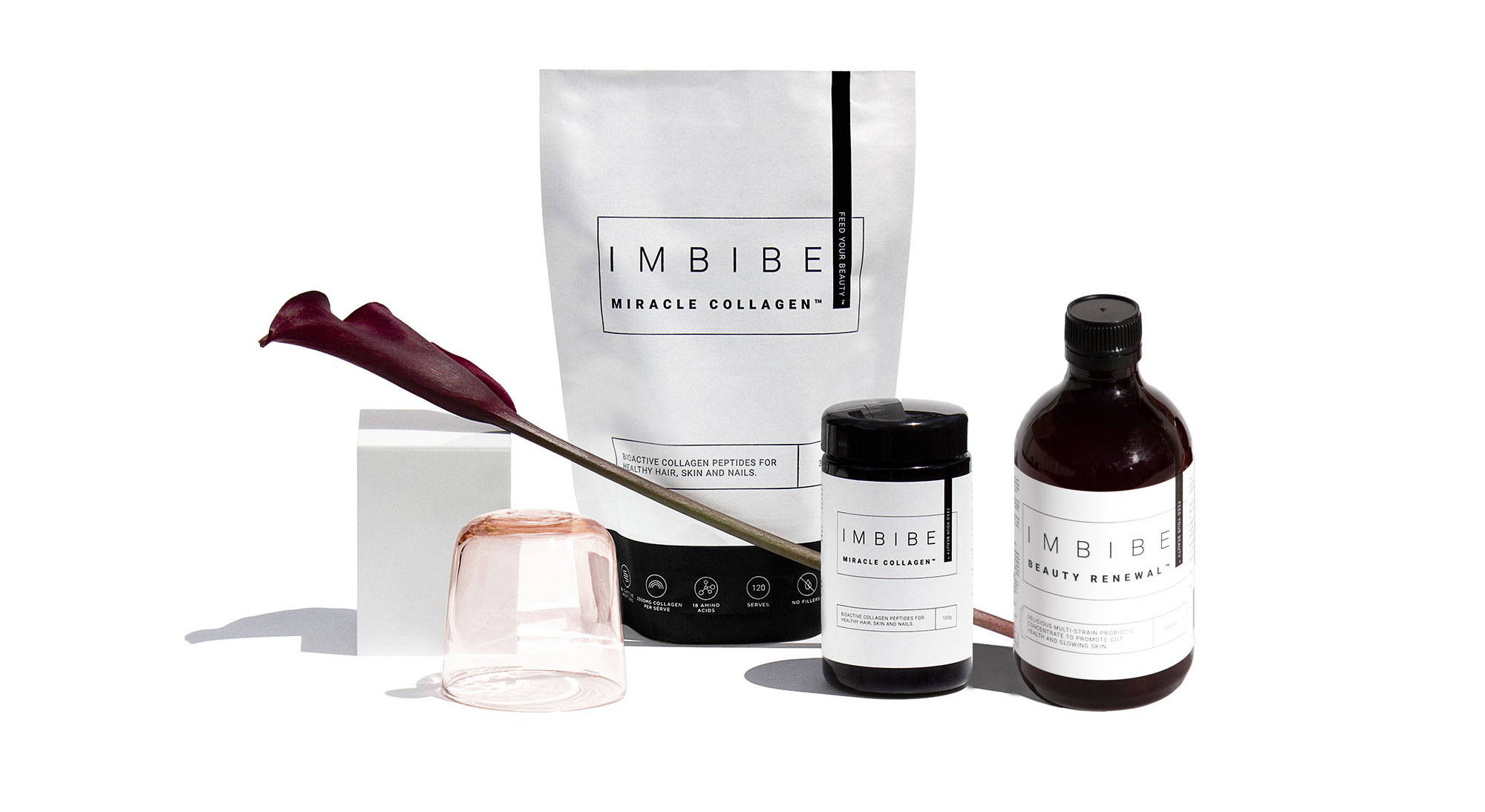 NEXT GENERATION
INGESTIBLE BEAUTY

Imbibe is the celebration of filter-free, natural beauty and glowing skin.
And we're committed to providing women with Next-Generation pure bio-active and bio-available products that give them the confidence to shine, from the inside out.
Imbibe products blend the most cutting edge innovations in science and bio-active technology to offer a simplified yet luxurious Ingestible Beauty ritual that's as potent as it is delicious. We give women from our global community, that it girl skin-glow from within.
Imbibe is powered by innovation and a drive to push the boundaries on what it means to feel healthy and beautiful from the inside out.
OUR PARTNERS EXPLAIN HOW THEY USE THE IMBIBE RANGE AND THE RESULTS THEY SEE
INGESTIBLE BEAUTY, SIMPLIFIED.
We don't do filters.
We do skin-glow.
We don't deliver promises.
We deliver science-backed beauty.
Quantity isn't our obsession, quality is.
Welcome to a new era of Ingestible Beauty.
We call it Science Meets Beauty.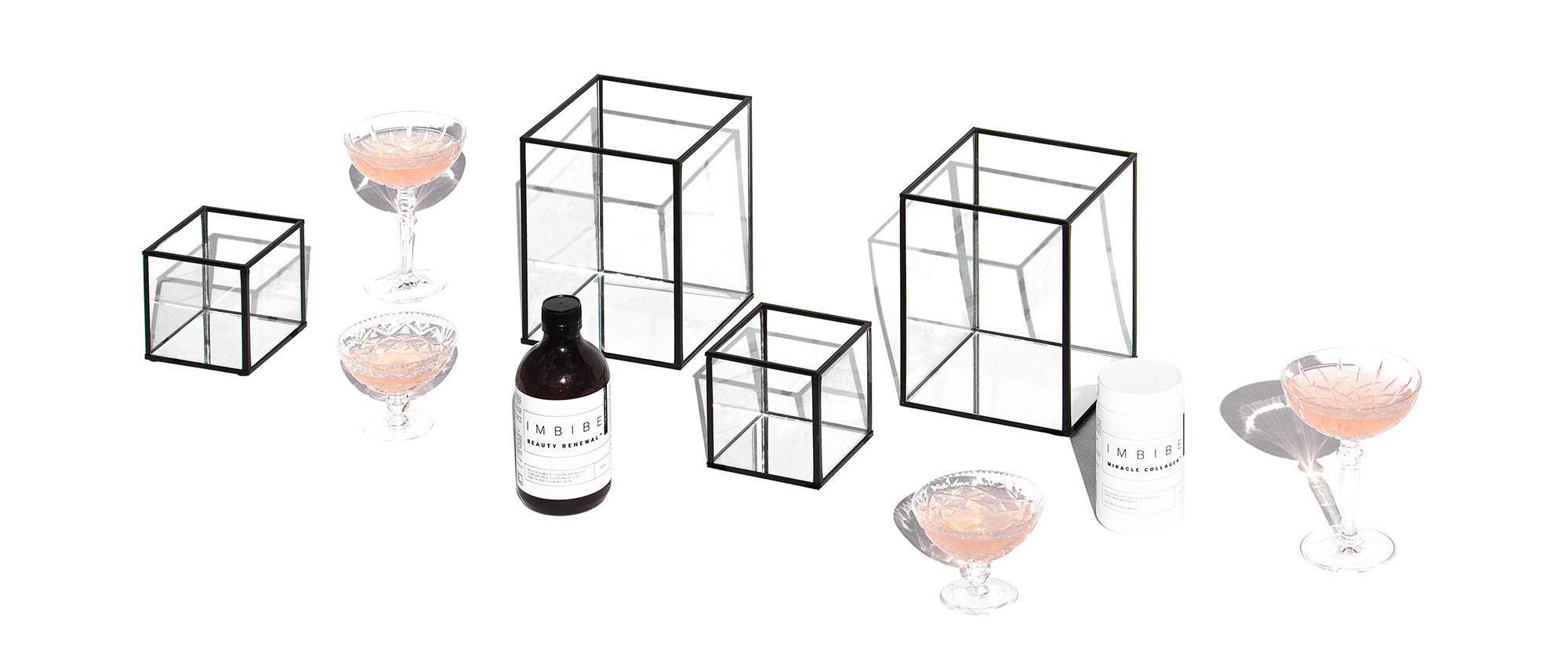 Clinically formulated and shown to stimulate collagen production, increase skin elasticity and cellular hydration from within the skin matrix. Also fantastic for wound healing pre- and post treatment.

This readily absorbed bio-available breakthrough formula with 18 amino acids, including the very special amino acid glycine, provides the building blocks for beautiful skin.
The specific molecular weight of the collagen peptide is 2kdA which stimulates skin cells to produce more collagen to minimise the appearance of fine lines and wrinkles.
INGREDIENTS: 100% bio-active hydrolyzed bovine collagen types 1 and 3. No fillers, flavours, or any other ingredients.
HOW TO TAKE: Simply add one - two scoops to any hot or cold drink or food. It's fully dissolvable and tasteless and odourless. .
SERVINGS: 40 serves per jar.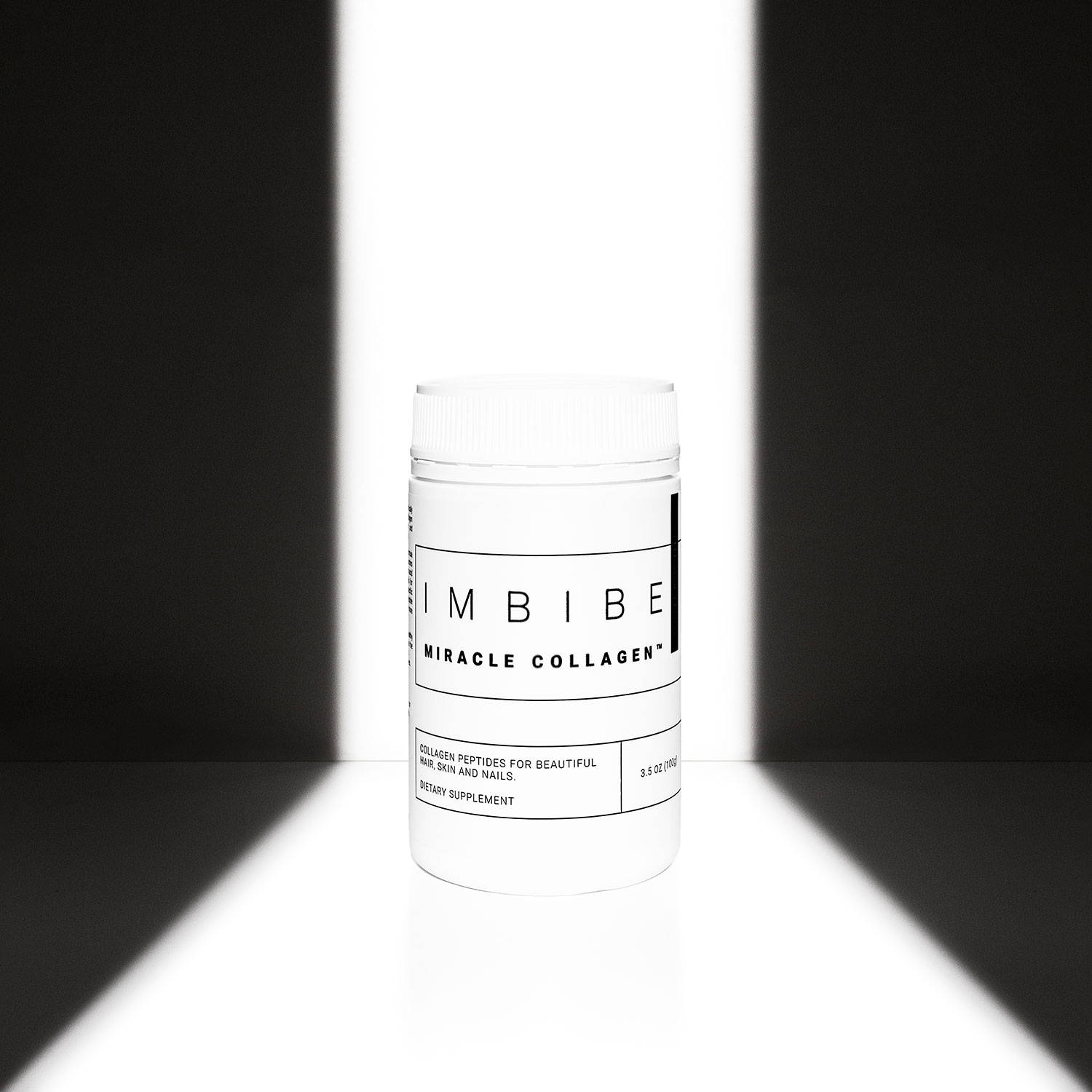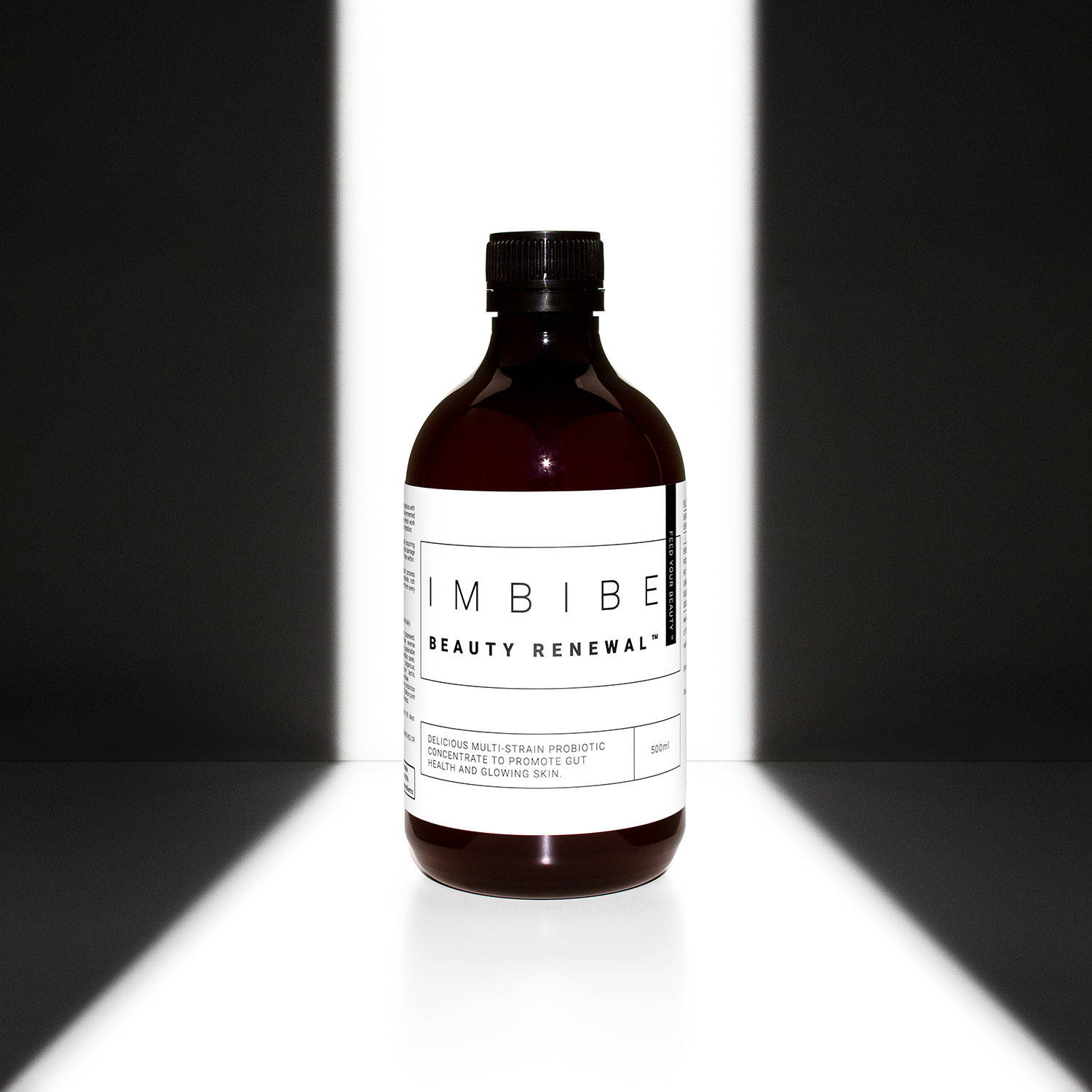 Our Beauty Renewal works in two main ways: to both plump, firm and provide ultra hydration for your skin as well as feed your microbiome and nourish your gut. Because when you do these two things together, you'll have the skin-glow of your dreams.

The bio-fermented ingredients in the Beauty Renewal including coconut water, grapeseed and pomegranate work together to provide naturally occurring antioxidants and skin quenching properties to the skin.
It's a multi-strain probiotic includes the important Lactobacillus strains as well as Bifidobacterium strains which are crucial for skin-glow.
INGREDIENTS: Bio-fermented organic coconut water, grapeseed and seasonal mixed berries, natural vegetable sweetener, 8 strains of associated probiotics: Lactobacillus acidophilus, Lacto- bacillus casei, Lactobacillus plantarum, Lactobacillus bulgaricus, Lactobacillus fermentum, Bifidobacterium lactis, Bifidobacterium bifidum, Saccharomyces cerevisiae. This liquid contains approxi- mately 6 billion probiotics per serve.

HOW TO TAKE: Simply add 15 ml to a glass of water.
SERVINGS: 33 serves per bottle.

Taylor owns Byron Bay Lashes in Habitat in Byron Bay and has had the range for over a year. She speaks about her personal journey with the products and also shares how she uses the range in her studio.
Our scientifically formulated bio-fermented and bio-active products help boost gut health, nourish the body and plump and tone the skin with every delicious sip.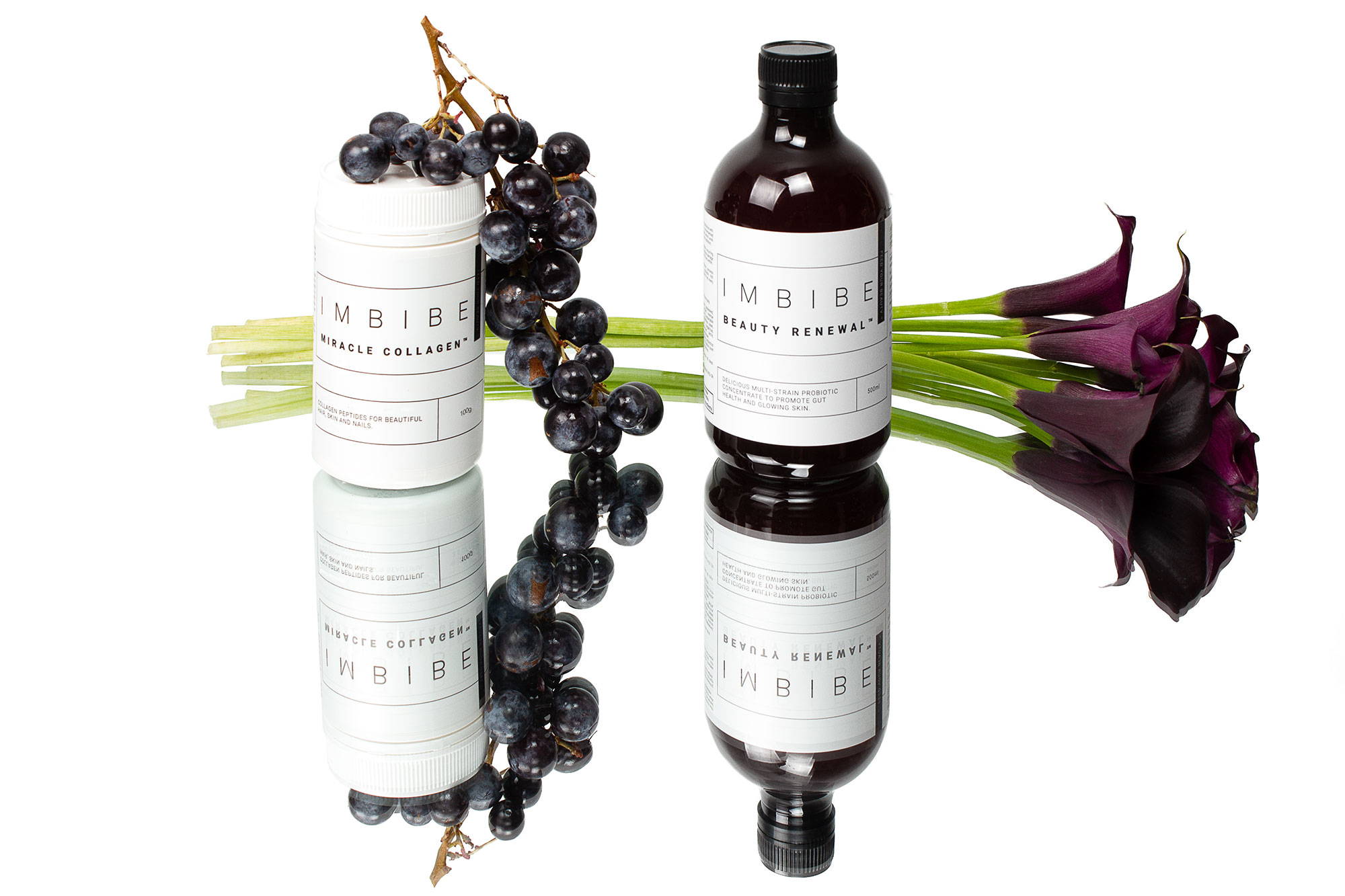 Imbibe has organically grown a cult following of superwomen, we like to call the "Imbibe Tribe" from Byron to Brooklyn.
These are the women who support us because they see the results.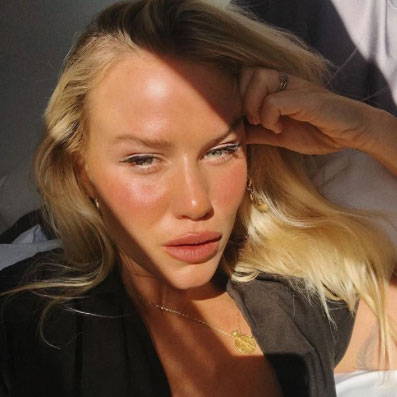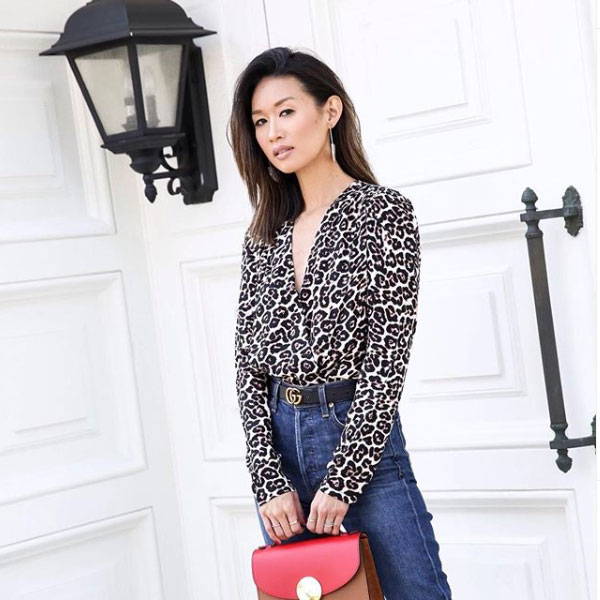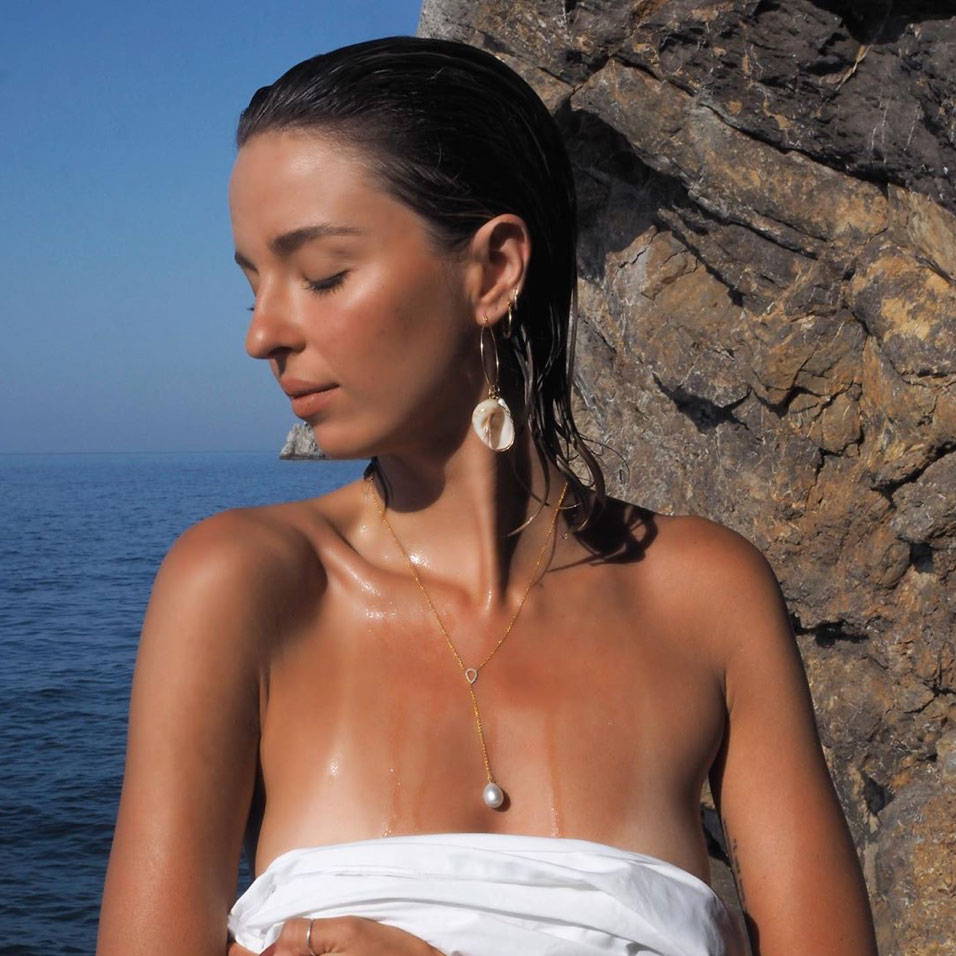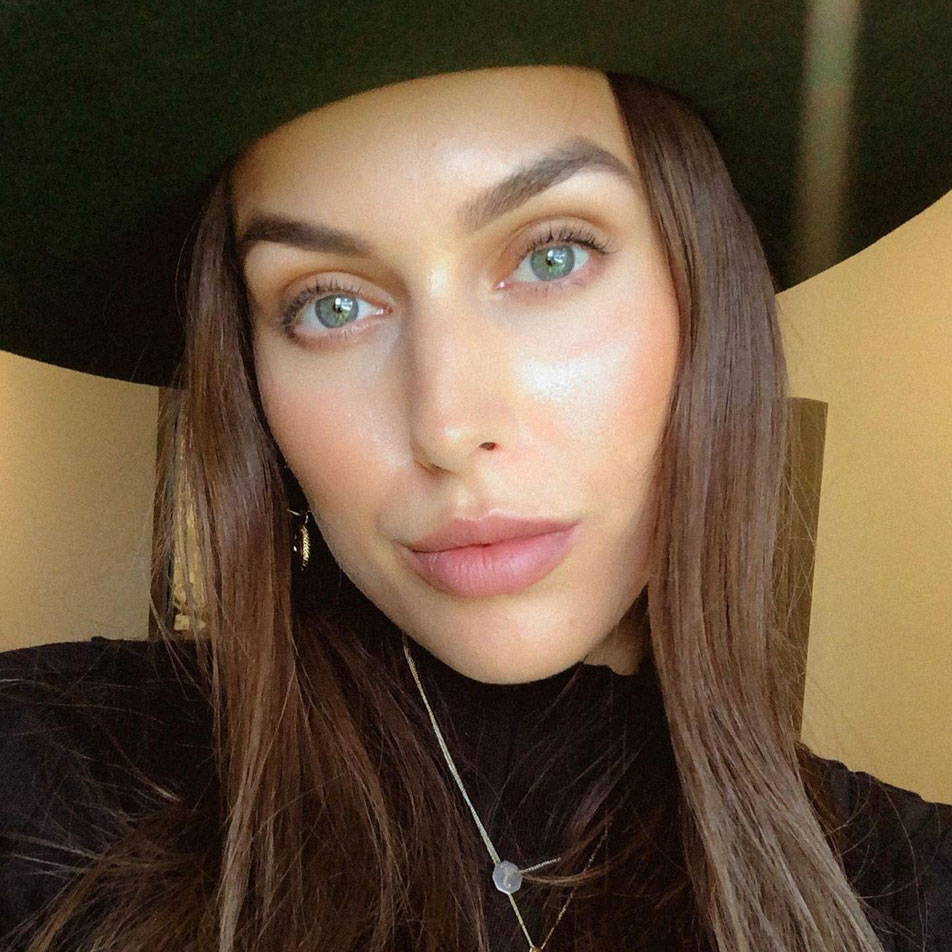 Some of our amazing retail partners across the globe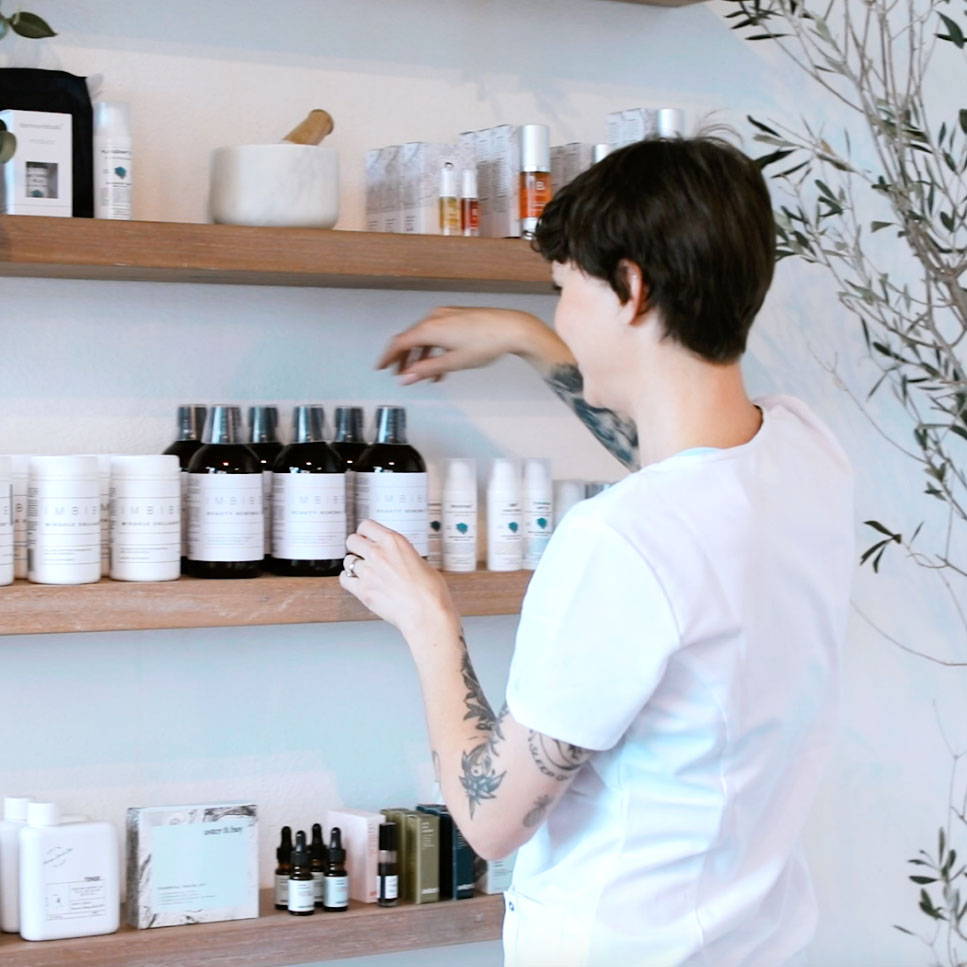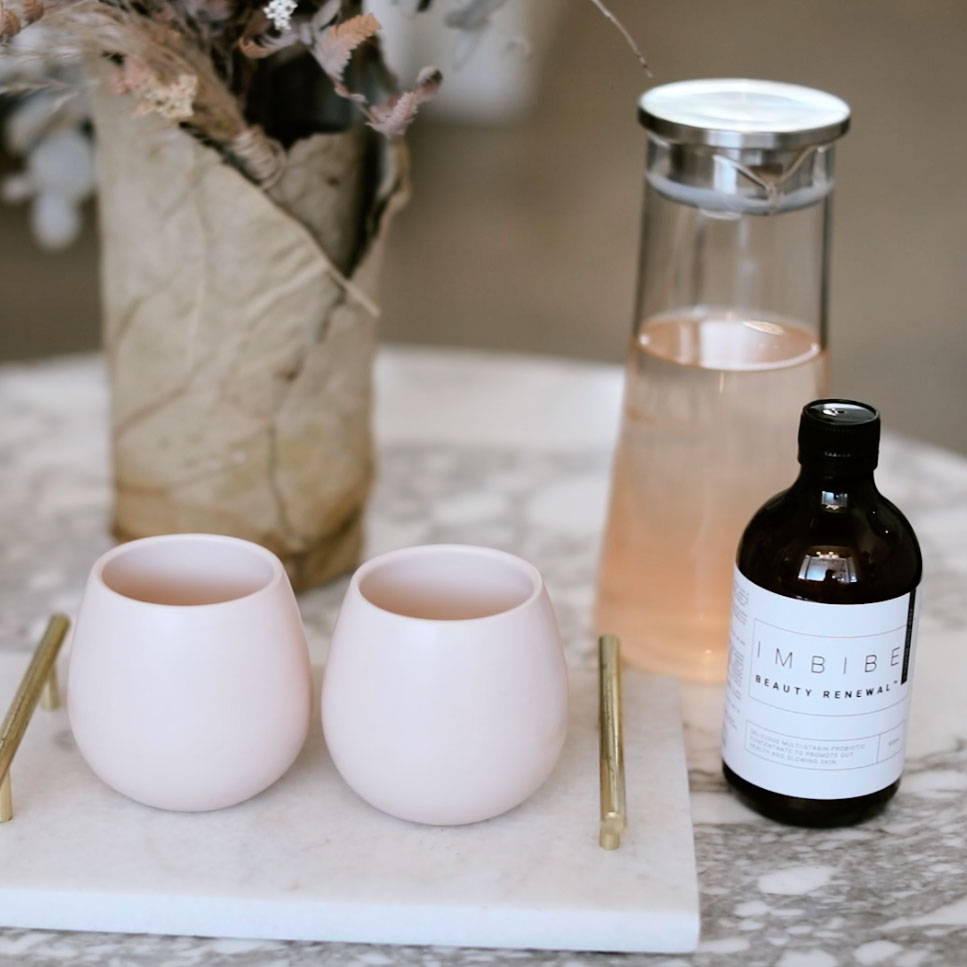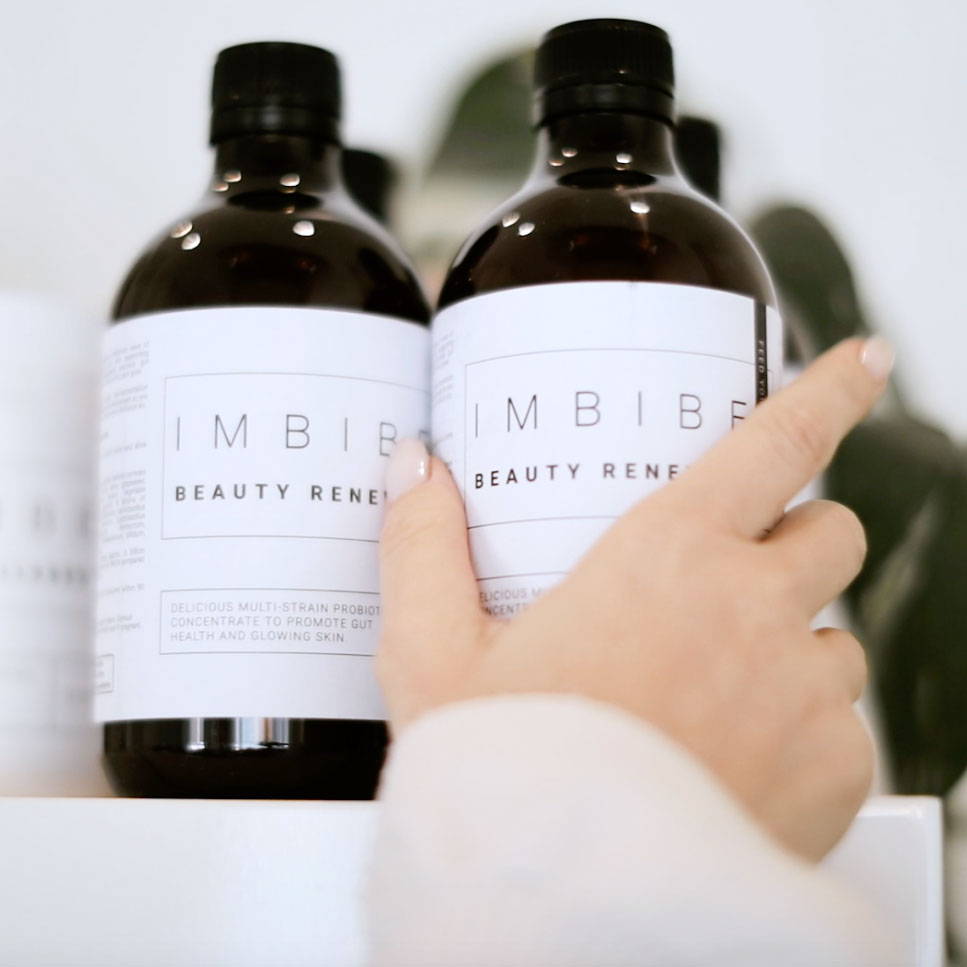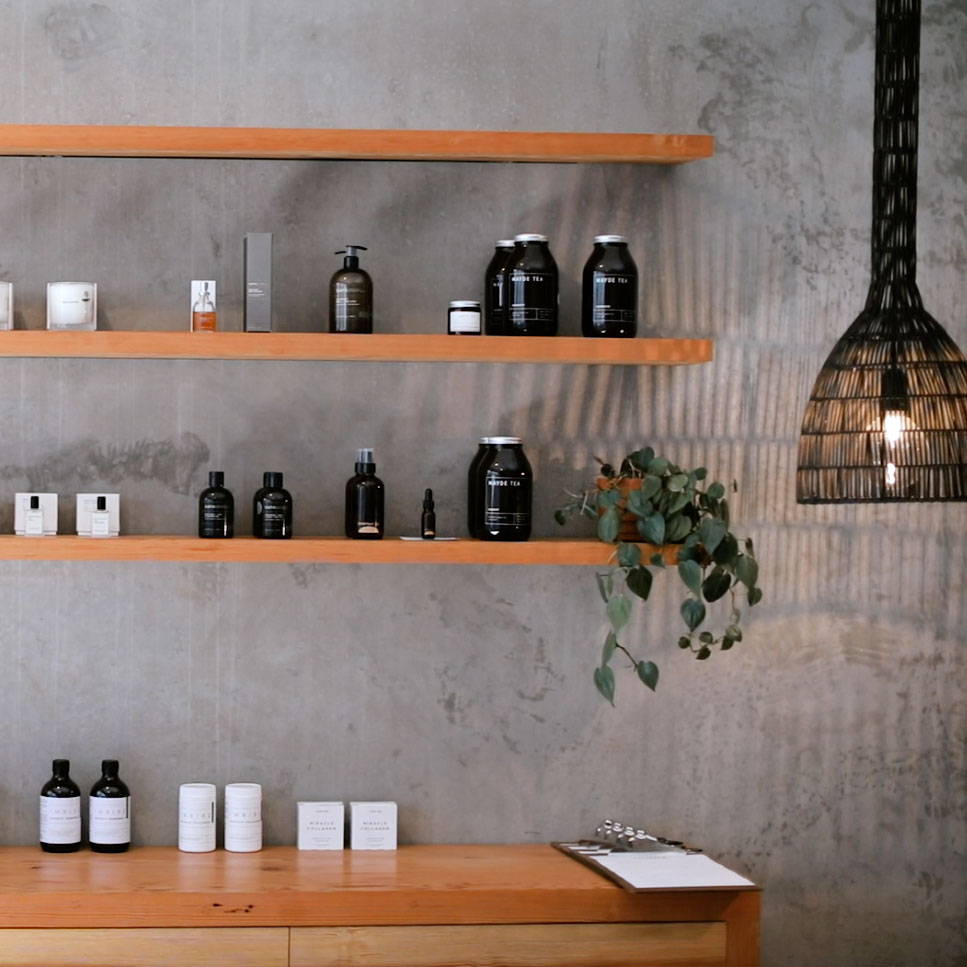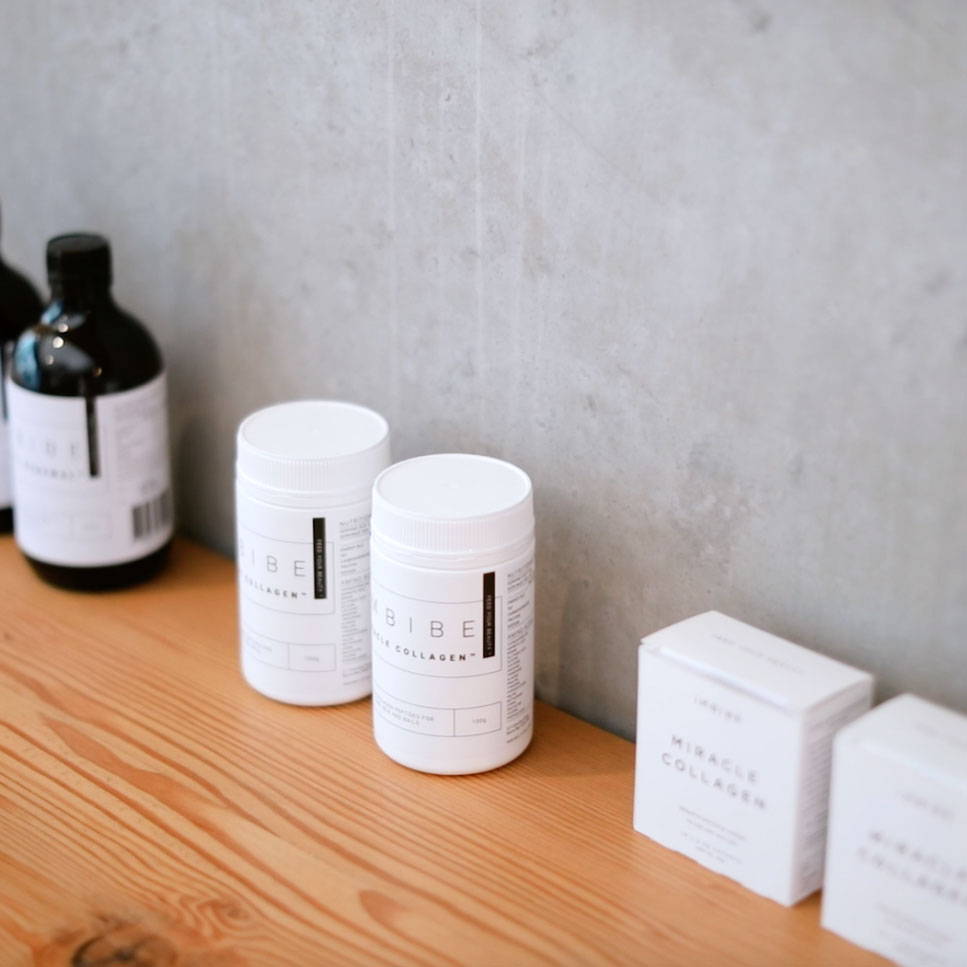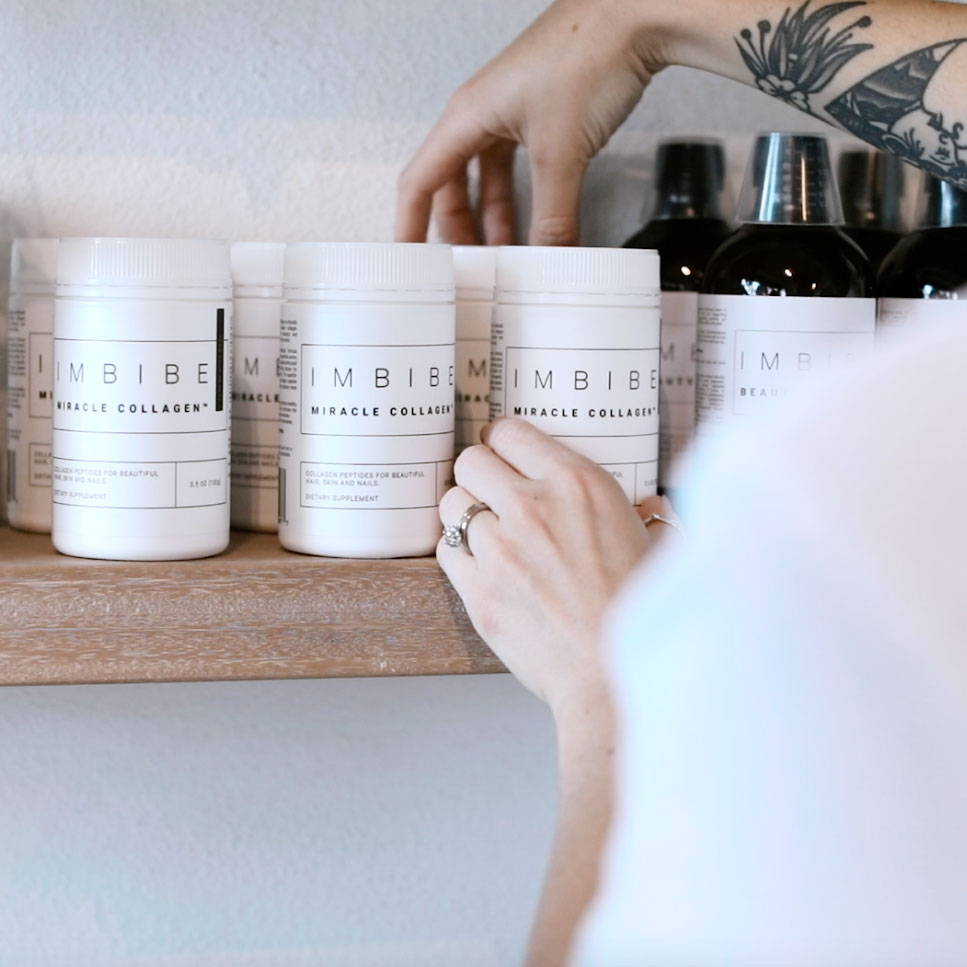 A new generation of personal care.
Awaken your pleasure,
Your power,
Your passion.
Organic plant and petal oils unite in one luxurious serum.
Celebrate your sacred.
V-Oil by Imbibe, is your new intimate skincare ritual to arouse your senses, ignite your passion and care for your yoni.
And guess what?
Women love it!In our first weekend of sales, we sold out twice!
Abundant in toxin-free, organic potent plant oils and incredibly precious organic Rose Otto oil.
V-Oil provides suppleness where it counts, pleasure when it counts and a sacred understanding of the woman's natural landscape to provide pleasure, power and lasting, silken support day and night.
Elevate your connection to your creative centre.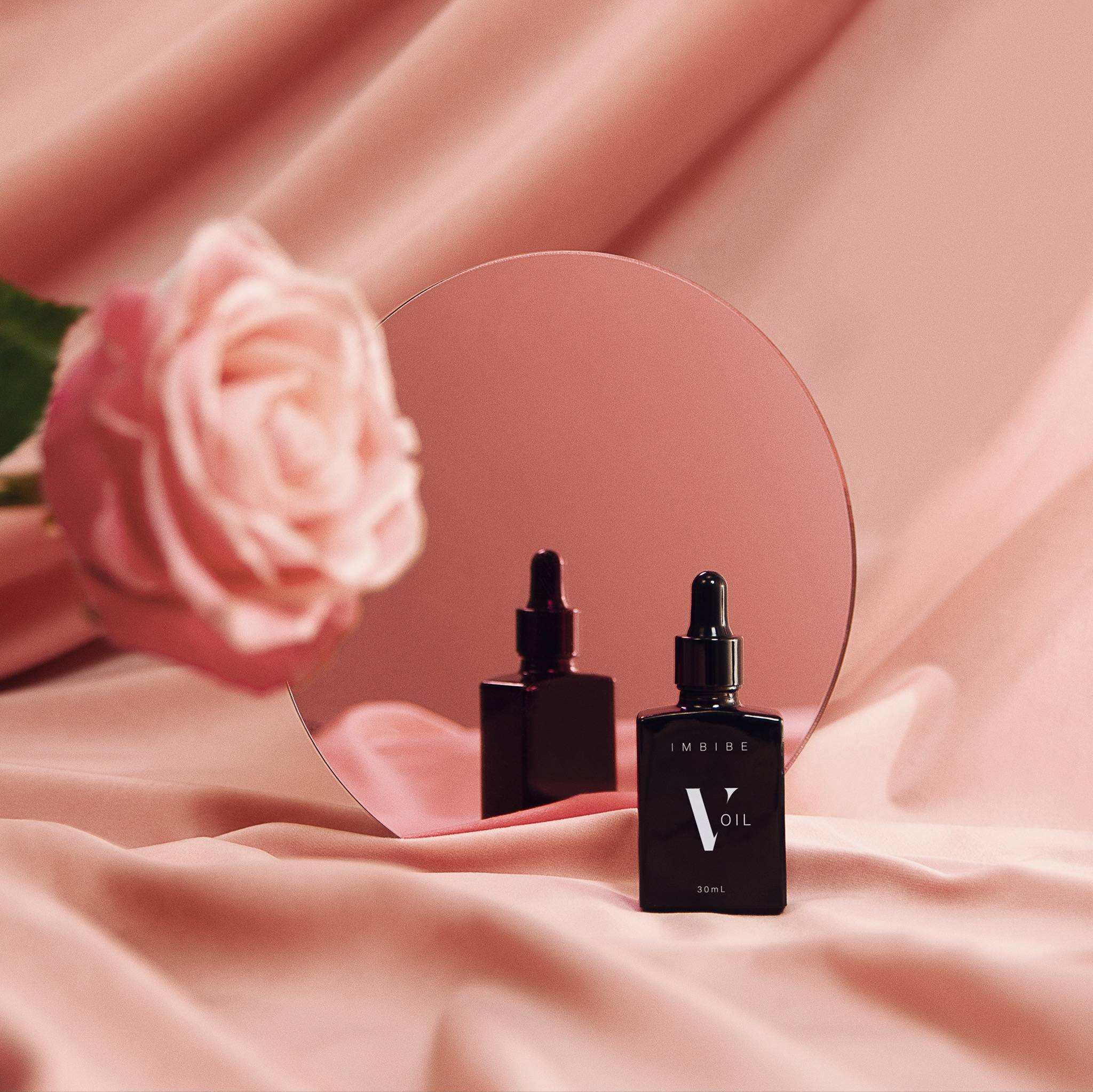 BIO-ACTIVE. Our products are bioactive. They're unique in that scientific studies show they stimulate collagen production in the skin. The average molecular weight of the collagen is 2kDa- this is scientifically proven to stimulate the skin cells.
BIO-FERMENTED. Our proprietary 5-stage, 28-day lacto- fermentation process unlocks the nutrients and probiotics to make them more easily assimilated by your body.
BACKED BY SCIENCE. We've assembled a team of leading microbiologists and scientists to bring you the highest quality products that are inspired by nature and backed by science.
PROBIOTIC RICH. We believe in feeding your microbiome with a broad range of probiotics so that your gut is truly nourished and you can thrive.
SUGAR-FREE. You're sweet enough. Our products are either 100% or 99% sugar-free and don't contain nasty fake sweeteners.
GUT HEALTH. Your gut is the cornerstone of optimum health and vitality. Our products support and nurture your gut which can help give you robust immunity, hormonal balance, and dewy skin.
GLUTEN FREE. All our high-quality products are gluten-free.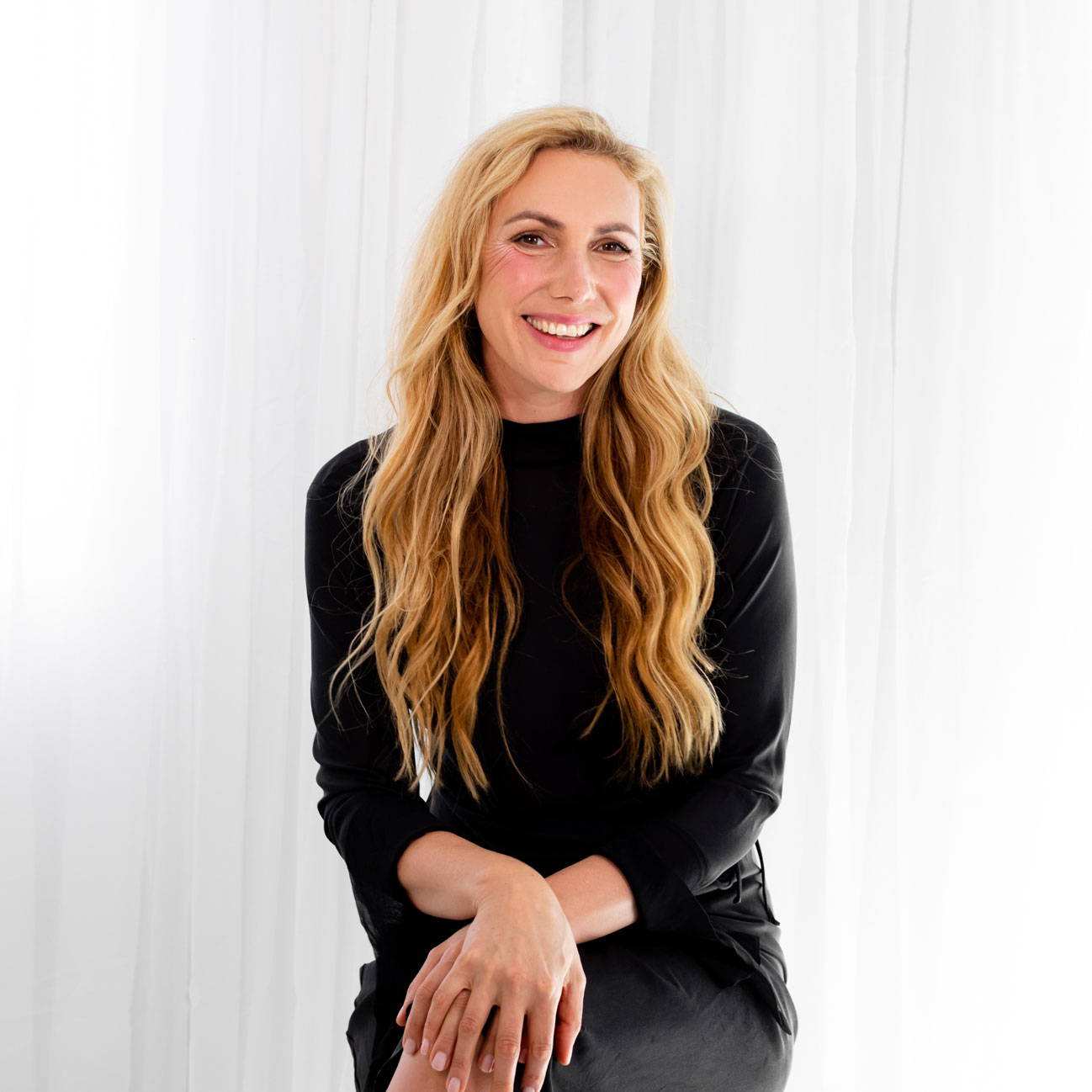 "I'm obsessed with bringing you the most potent and efficient products that do more with less.
Simple and highly-functional is the new Elegance.
More Beauty;
More Nourishment;
More Pleasure."

Find out more about our Founder's story and the detail around how our range works in this short video.
What is the minimum opening order?
We don't force upon you an opening minimum order. We're not like that. You can order as little as three products with complimentary shipping, to get started. We know the pressures being in business can bring and we don't want to put on any extra pressures on you.
Is there a minimum monthly order target I have to reach and maintain to keep my account open?
Nope! We hope that you have great success with our range and that it flies out the door, and for our retail partners, it truly does. However, we have an open and mutually respectful relationship with your retail partners and we don't enforce a monthly revenue target.
Do you offer training?
Yes absolutley! We can do this face to face in Byron, over skype/facetime/what's app or if our sales team is in your area we will come in and run a training session with you.We're here to make sure you and your team are confident in using and recommending our products.
What support will I receive?
Our phone number is listed on our website and there is always a reply email for you to use to get your questions answered. Our job is to ensure that you get the support you need for our incredible product range.
What margin do you offer?
We offer our valued retail partners 45-50% margin or 80% mark up.
Do I have to pay for shipping?
No! We ALWAYS offer our valued retail partners (that's you) complimentary shipping, anywhere in Australia, no matter your order size.
Do you supply marketing materials like flyers?
Absolutely. In the wholesale portal, there is also an option for you to click a button to send you more flyers as well.
Do you offer discounts for bigger buys?
Yes absolutely! We offer up to 10% discounts for bigger orders (48 units of each)
How long will my order take to be sent?
The moment payment clears we pack and ship your order. Generally this is same day or next day. We're quick around here.
What is the general transit time for my order to be sent?
Delivery times vary across the country. For Perth it can take 10 days to be sent from Byron Bay, but most metro areas are overnight up to 3 days.If you need your products for the weekend, please be sure to place your order early in the week.
Do you have scientific evidence to support your claims?
Yes and yes. Our Ingestible Beauty products blend the highest quality clinically evaluated products on the market. Our range is Next Generation meaning they are the most superior products you will find on the market.But don't take our word for it. We literally have thousands of reviews on our website from our global community.
Can I order a sample box to try?
Yes absolutely. Click on this link to order your sample box at cost price. This way you can experience the range at no risk to you before you commit to stocking the range.
Where is the price list?
The price list is available for direct download in the link above, or click this link to download it immediately to see the pricing structure.

Can the products be used if pregnant or breastfeeding?
The Miracle Collagen is safe to be taken in pregnancy and breastfeeding. The Beauty Renewal, although it is an all natural product, the recommendation is to get the all clear from your healthcare provider before using.
Can I travel with the range?
Yes! Both products are shelf stable so you can travel with them. The Beauty Renewal, however, because it's a potent probiotic, please store in the fridge after opening.
Do the products need refrigeration?
Nope! All are shelf stable. However, once the Beauty Renewal has been opened, please store in the fridge.
How long until I see results?
Everyone is so unique, that results can vary. Most people see results within 30 days, and we have hundreds of reviews that also share this.

Ready to open your account?
Send us an email and we'll get right back to you.