Cart (

0

)
Recently Added

0

Item
Total

$0.00
The item you just added is unavailable. Please select another product or variant.

Cart (

0

)
Recently Added
Total $0.00
The item you just added is unavailable. Please select another product or variant.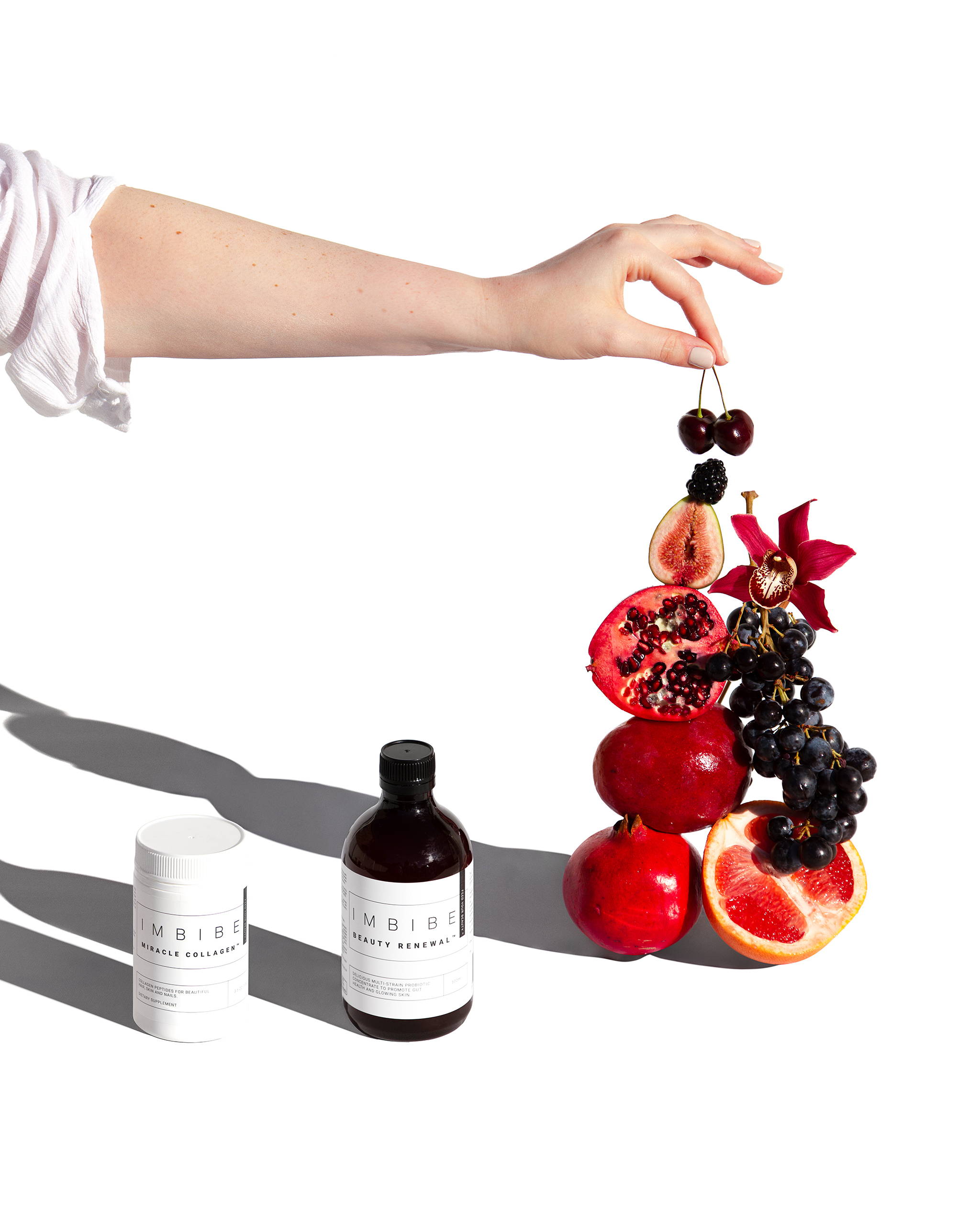 NEXT GENERATION
INGESTIBLE BEAUTY

Built for babes, by women that get it.

Imbibe is the celebration of filter-free, natural beauty and glowing skin.
And we're committed to providing women with Next-Generation pure bio-active and bio-available products that give them the confidence to shine, from the inside out.
Imbibe products blend the most cutting edge innovations in science and bio-active technology to offer a simplified yet luxurious Ingestible Beauty ritual that's as potent as it is delicious. We give women from our global community, that it girl skin-glow from within.
Imbibe is powered by innovation and a drive to push the boundaries on what it means to feel healthy and beautiful from the inside out.
Our products are backed by science and built for babes, by women that get it.

Ingestible Beauty AND Cosmetic Injectables
The union of Imbibe in Skin Clinics is so beneficial to the clinician and their clients.
You are part of a new wave of Dermal Technicians and Skin Therapists. You understand that by offering a 360 view of health and wellness you can help your clients skin treatments heal faster, and offer that real rejuvenation and restoration to their skin.
Our Cosmetic Nurse, Madilyn Wolens explains why she loves our Ingestible Beauty range and why she recommends it to all her patients. PS - Madilyn is not a paid ambassador and does not receive any financial reward. She truly loves the range and wants to share her passion with you.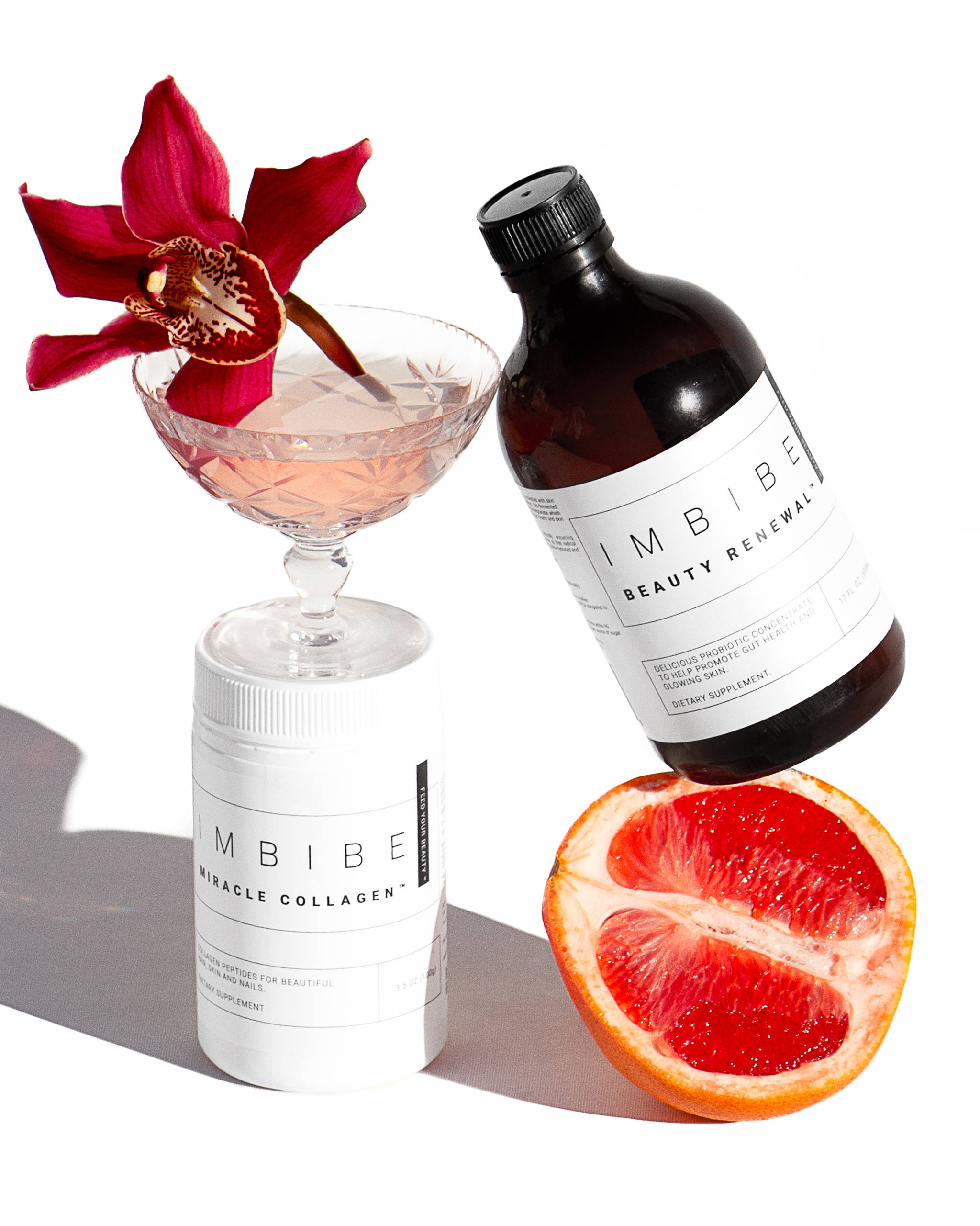 We don't do filters.
We do skin-glow.
We don't deliver promises.
We deliver science-backed beauty.
Quantity isn't our obsession, quality is.
Welcome to a new era of Ingestible Beauty.
We call it Science Meets Beauty.
Being a modern woman is a lot of effort.
But with Imbibe, women can say goodbye to costly & complicated beauty routines & say hello to simplified luxury.
We want to infuse more goodness and beauty into your every day, so you have the vitality to dream big, hustle hard, love strong and achieve all your heart's desires.
Because when you're energised, healthy and confident, the world is yours to explore.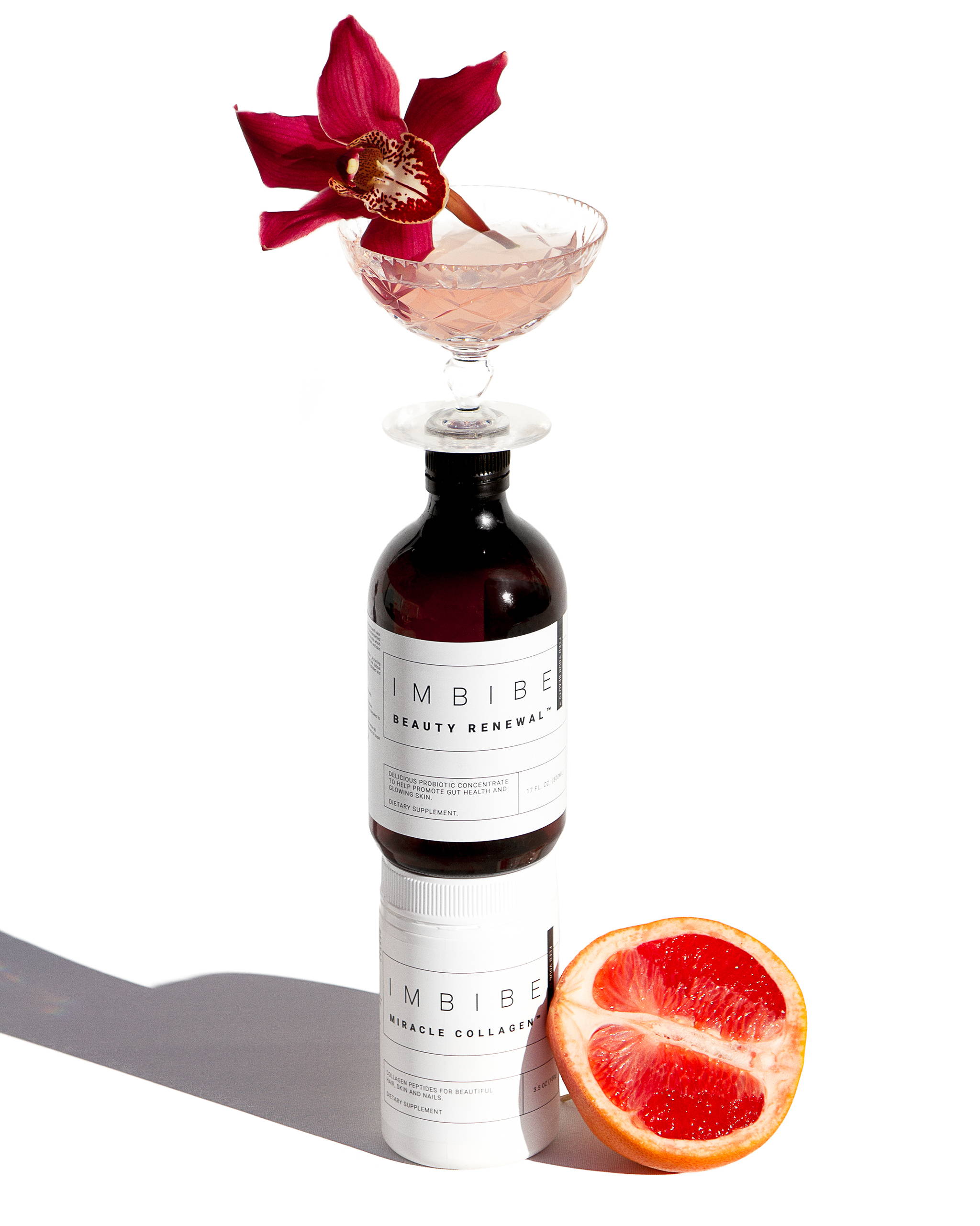 INGESTIBLE BEAUTY, SIMPLIFIED.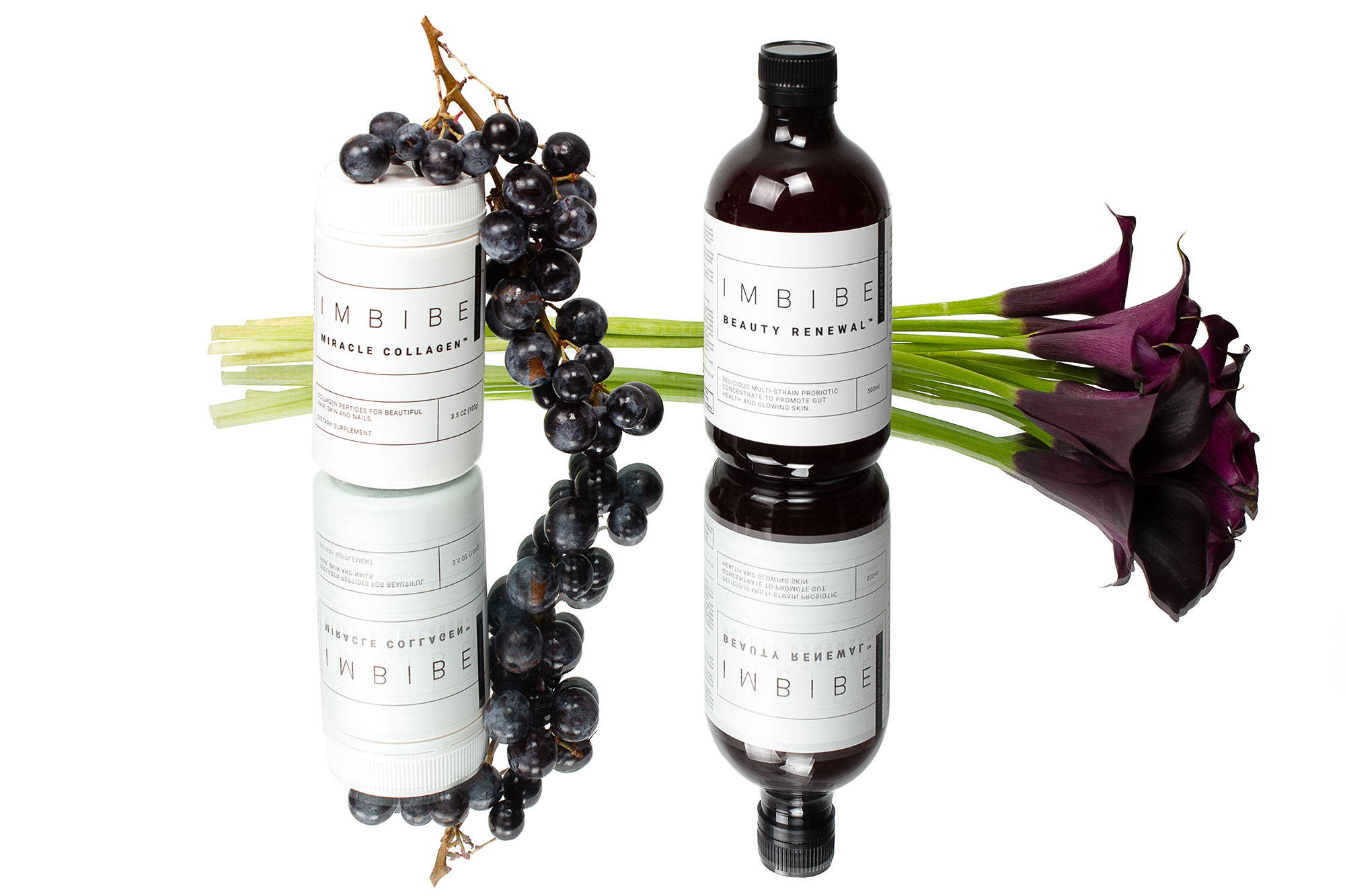 Clinically formulated and shown to stimulate collagen production, increase skin elasticity and cellular hydration from within the skin matrix when used daily and taken as part of a healthy diet, which we already know you're doing. :)

This readily absorbed bio-available breakthrough formula with 18 amino acids, including the very special amino acid glycine, provides the building blocks for the skin of your dreams.
The specific molecular weight of the collagen peptide stimulates skin cells to produce more collagen to minimise the appearance of fine lines and wrinkles and targets the area where skin sagging can form.
INGREDIENTS: 100% bio-active hydrolyzed bovine collagen types 1 and 3. No fillers, flavours, or any other ingredients.
HOW TO TAKE: Simply add one - two scoops to any hot or cold drink or food. It's fully dissolvable and tasteless and odourless. We love to pop it into our morning coffee or smoothie.
SERVINGS: 40 serves per jar.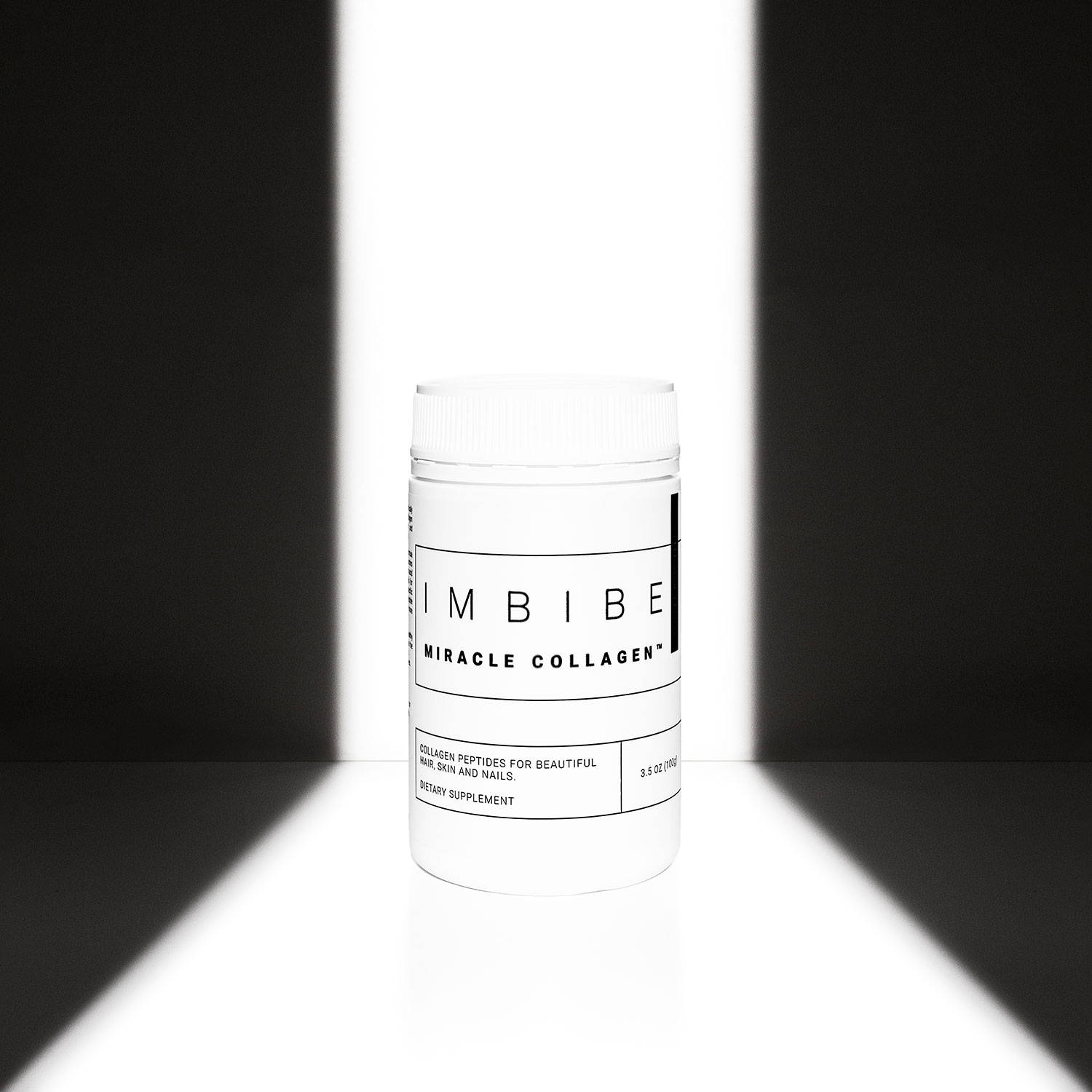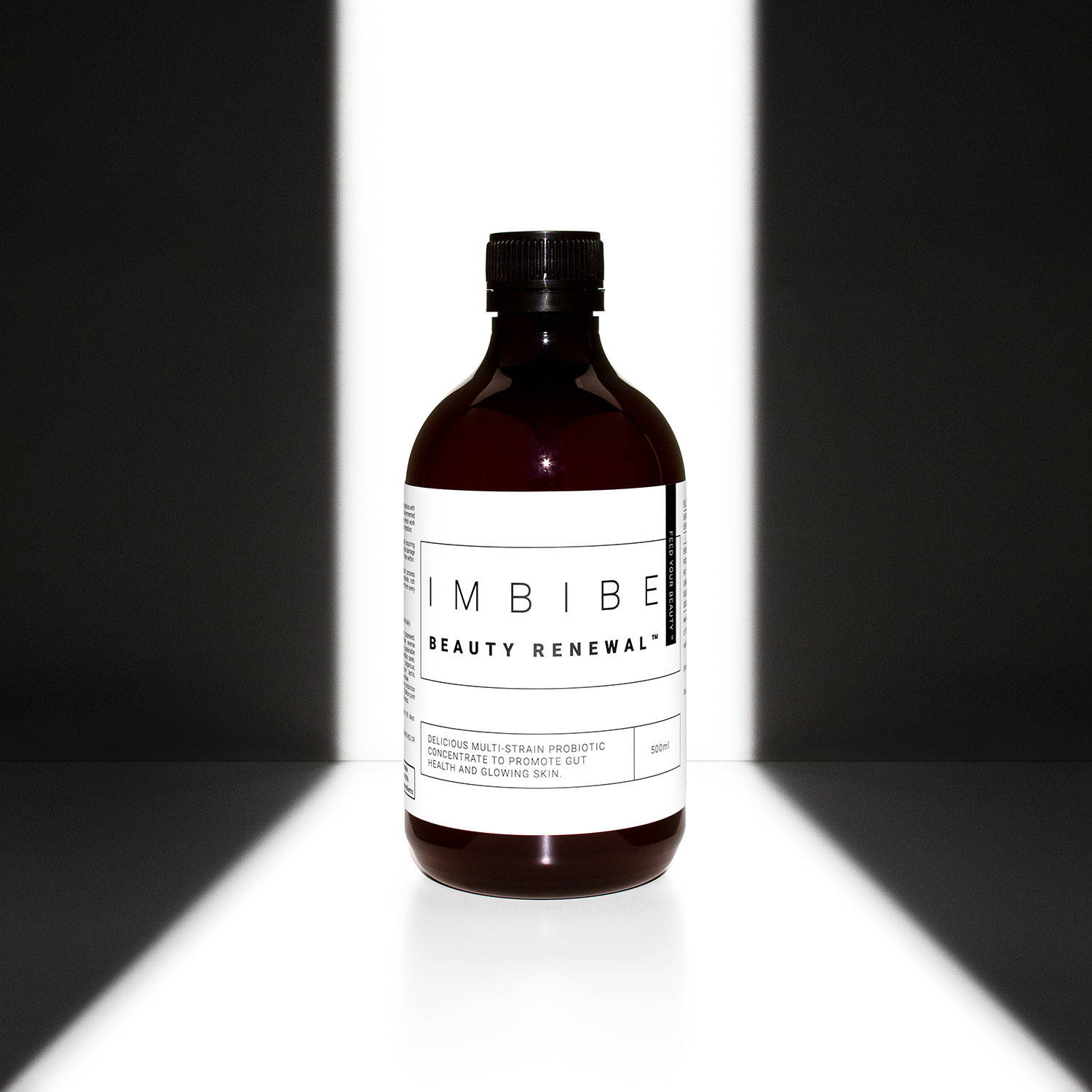 Our Beauty Renewal works in two main ways: to both plump, firm and provide ultra hydration for your skin as well as feed your microbiome and nourish your gut.

The bio-fermented ingredients in the Beauty Renewal including coconut water, grapeseed and pomegranate work together to provide naturally occurring antioxidants and skin quenching properties to the skin.
It's a multi-strain probiotic - in each tablespoon (15ml) there are approx 6 billion probiotics and 8 different strains of probiotics.
These include the super important Lactobacillus strains as well as Bifidobacterium strains which are crucial to helping populate your gut for that radiance that glows from the inside and the outside in.
INGREDIENTS: Bio-fermented organic coconut water, grapeseed and seasonal mixed berries, natural vegetable sweetener, 8 strains of associated probiotics: Lactobacillus acidophilus, Lacto- bacillus casei, Lactobacillus plantarum, Lactobacillus bulgaricus, Lactobacillus fermentum, Bifidobacterium lactis, Bifidobacterium bifidum, Saccharomyces cerevisiae. This liquid contains approxi- mately 6 billion probiotics per serve measured by NKCA compared to a 25 billion pure probiotic. No fillers, chemicals, fake flavourings, preservatives, artificial colours, stabilisers or food acids.
HOW TO TAKE: Simply add 15 ml to a glass of water. Your Beauty Renewal comes with its own measuring cup so you're always getting the correct dosage.

SERVINGS: 33 serves per bottle.

WORD FROM ONE OF OUR RETAIL PARTNERS
Nakisha is the Dermal Technician at Aesthetica, Byron Bay our very first retail partner in Australia.
She explains how they like to use the range in the clinic and the results their clients see after using the products.
Our scientifically formulated bio-fermented and bio-active products help boost gut health, nourish the body and plump and tone the skin with every delicious sip.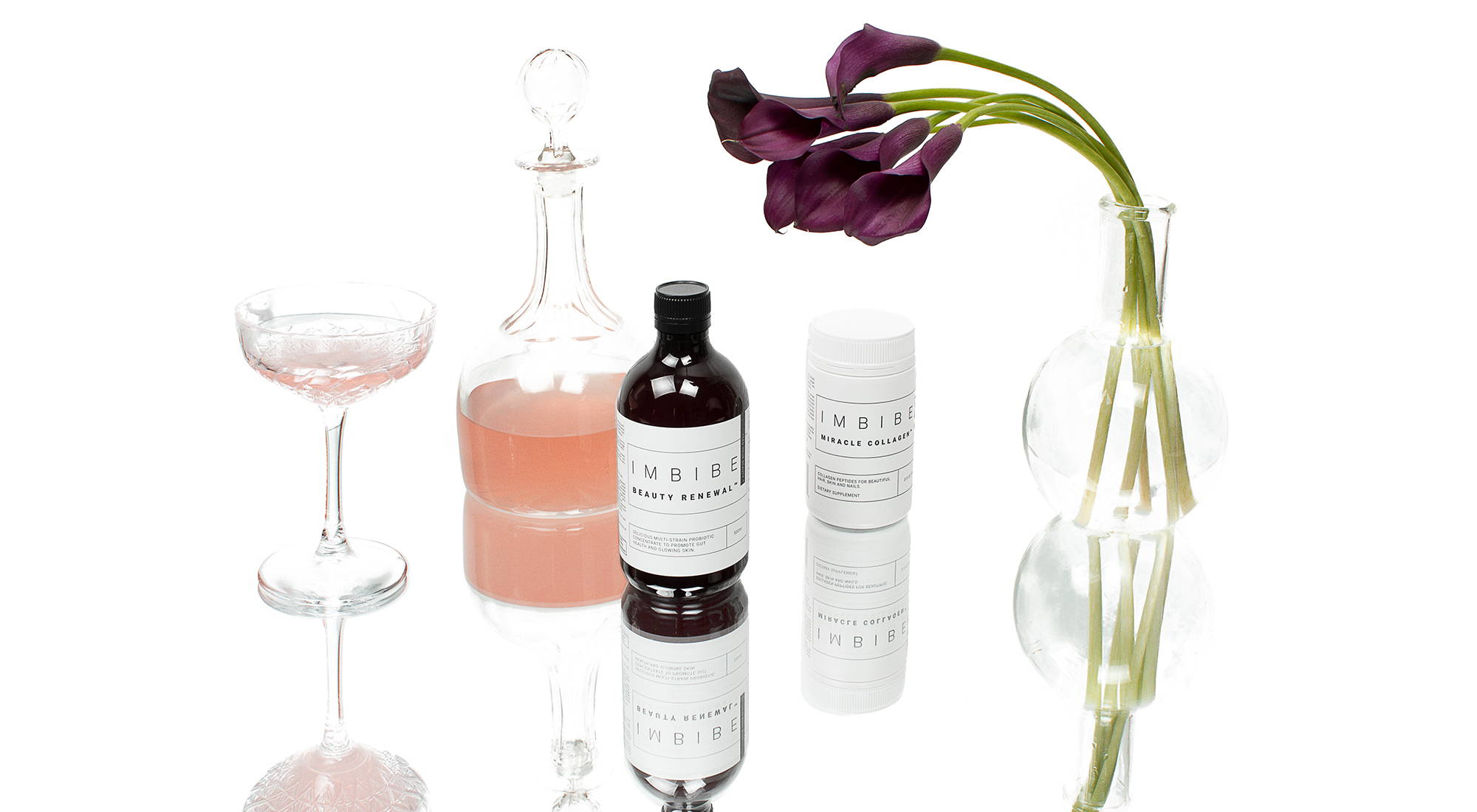 Imbibe has organically grown a cult following of superwomen, we like to call the "Imbibe Tribe" from Byron to Brooklyn.
These are the women who support us because they see the results.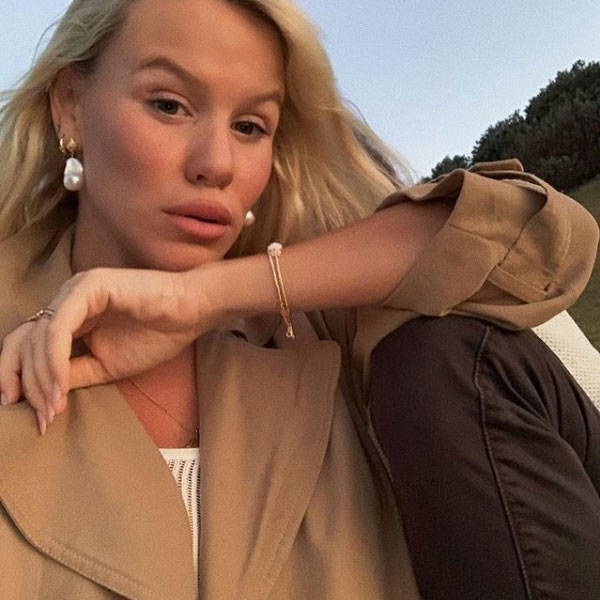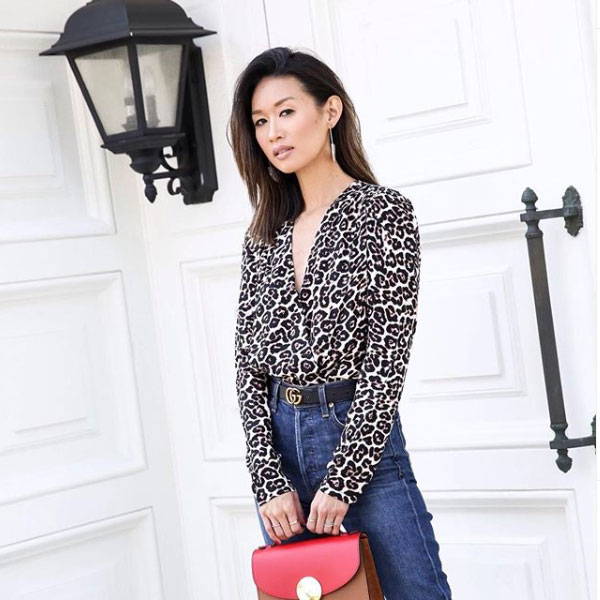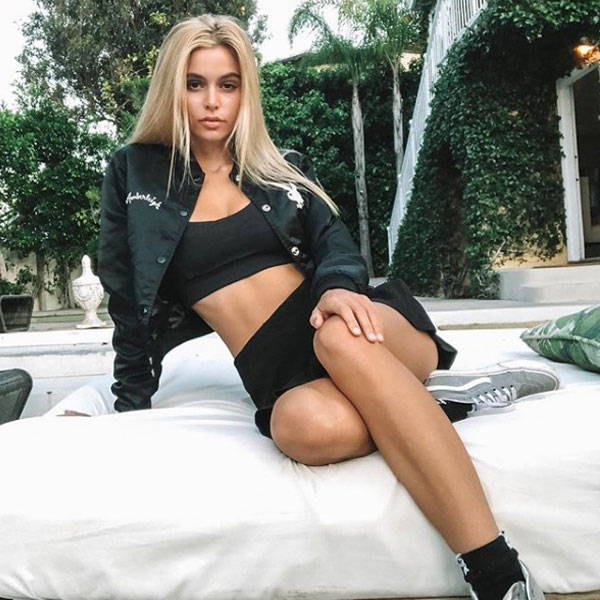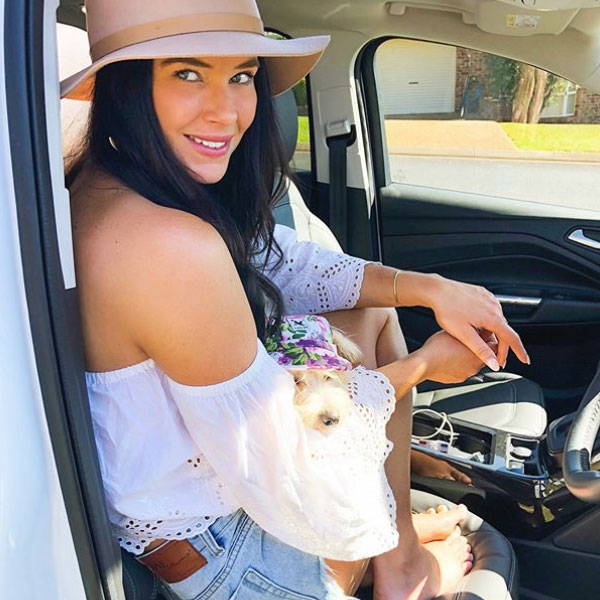 Some of our amazing retail partners across the globe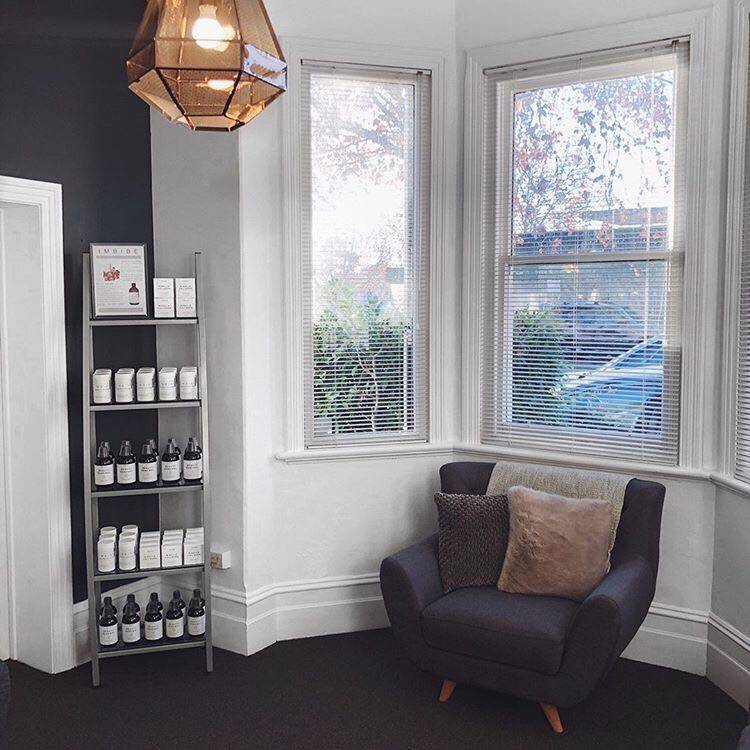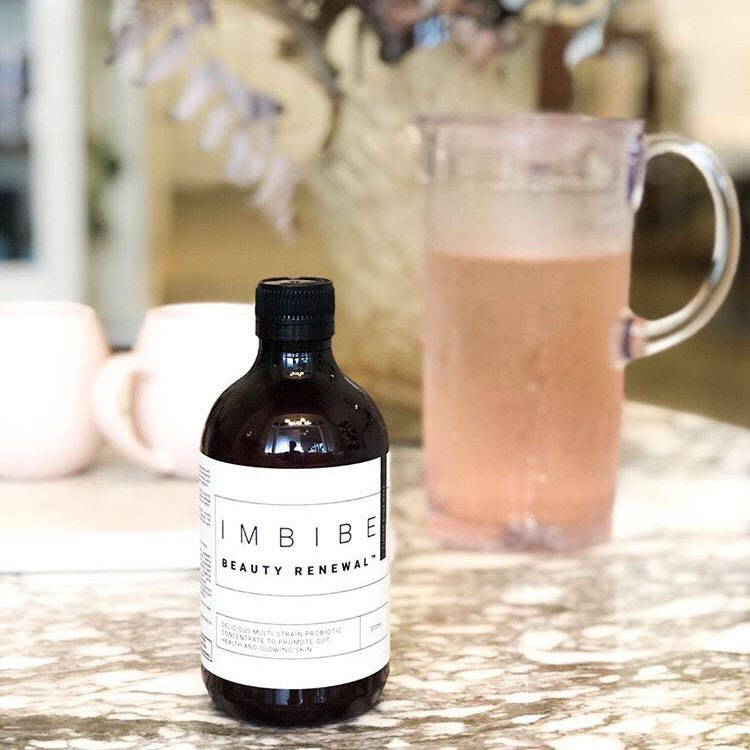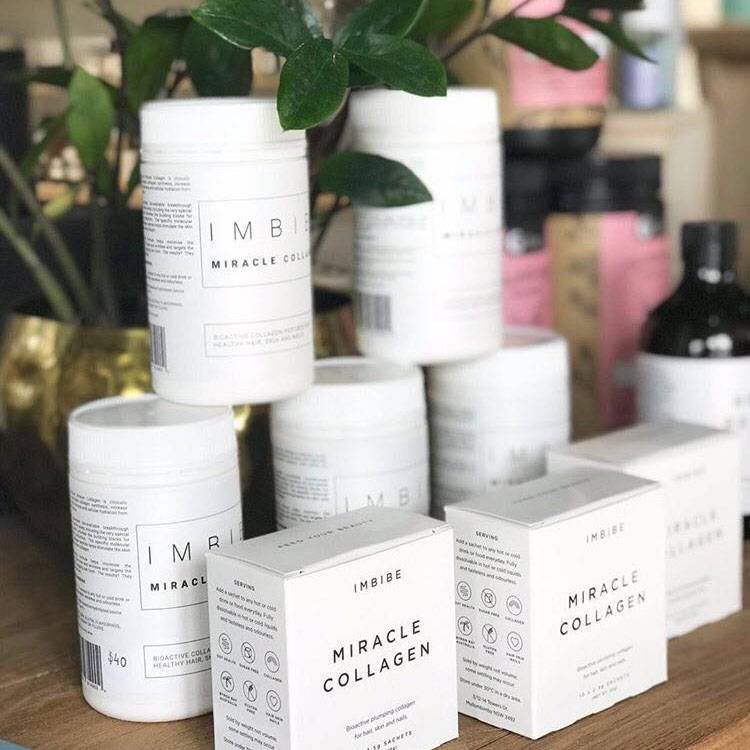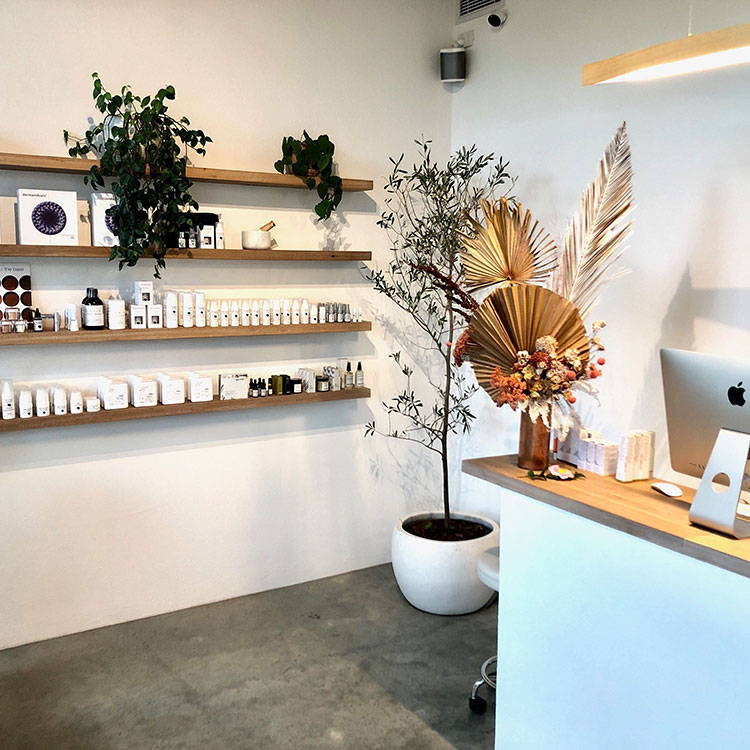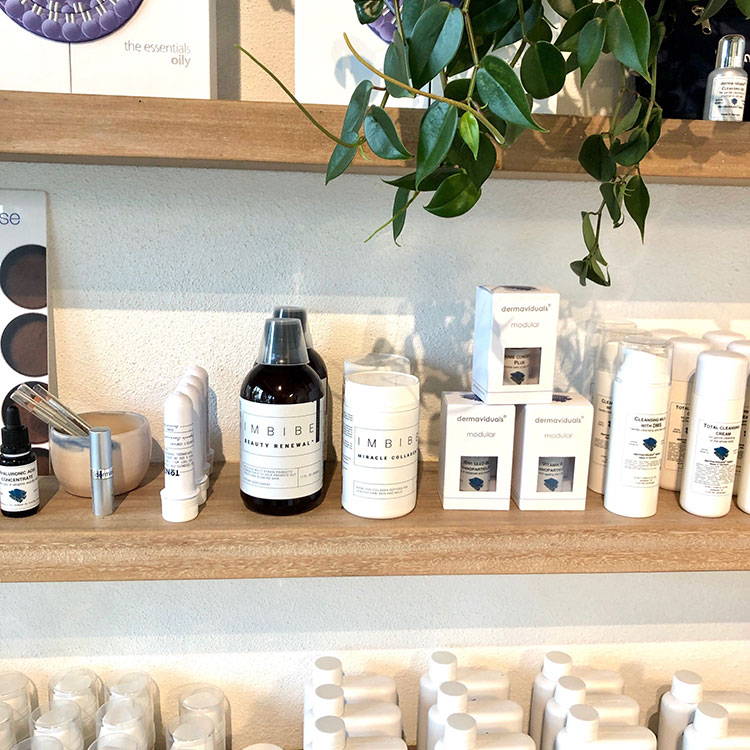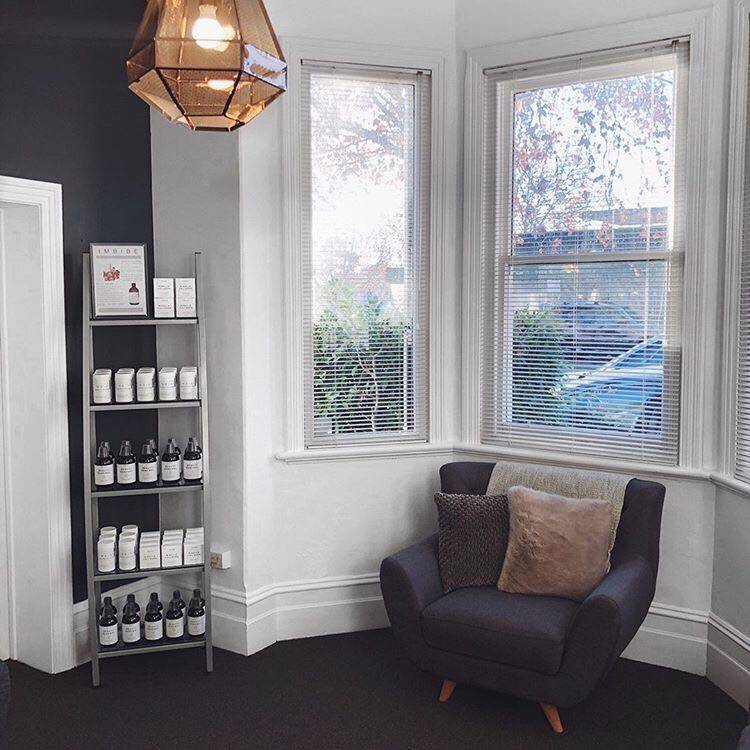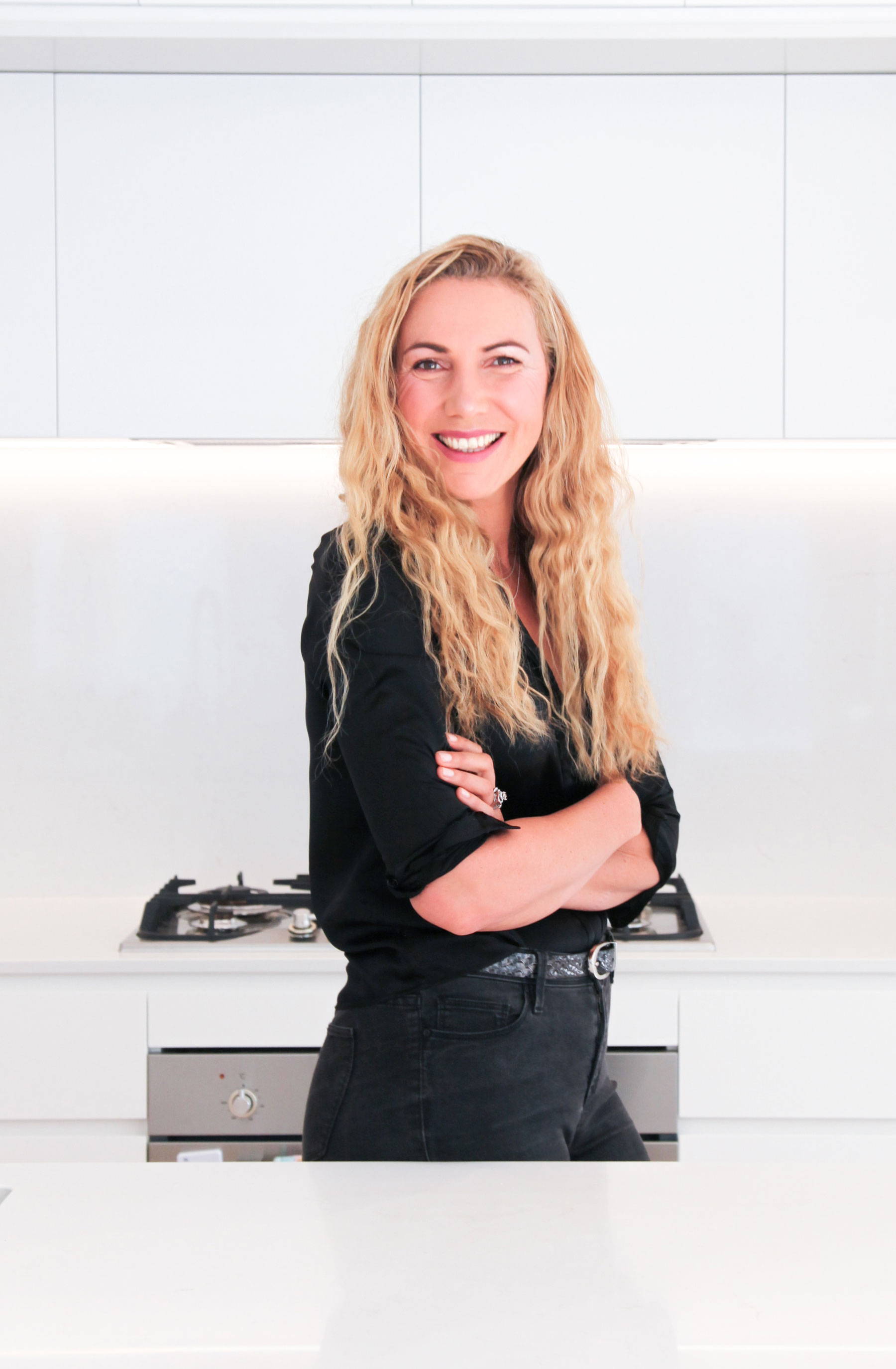 Imbibe was founded with one singular purpose: to offer Next Generation pure bio-active and bio-avaliable products that are as beautiful as they are potent.
The quality of the range is unmatched with clinical results demonstrating their efficacy.
Skin becomes more beautiful, radiant, toned and plump.
Digestion issues are soothed and the gut is nourished.
Our products blend the best cutting edge innovations in science and bio-active technology with delicious potent beauty boosting ingredients.
The Inner Beauty Duo has been formulated with the best microbiologists and scientists on the planet to deliver a range that works synergistically to plump and firm skin and nourish the health of your gut with every delicious sip.
It's as simple as adding a scoop of Miracle Collagen to your morning coffee and a shot of Beauty Renewal to your water bottle.
Because we all want to remain Super-Gorgeous.
Thank you for your interest,
Felicity xx
Want to help your community explore long-lasting, deeply nourishing beauty?
Need more info or ready to order?

BIO-ACTIVE. Our products are bioactive. They're unique in that scientific studies show they stimulate collagen production in the skin. The average molecular weight of the collagen is 2kDa- this is scientifically proven to stimulate the skin cells.
BIO-FERMENTED. Our proprietary 5-stage, 28-day lacto- fermentation process unlocks the nutrients and probiotics to make them more easily assimilated by your body.
BACKED BY SCIENCE. We've assembled a team of leading microbiologists and scientists to bring you the highest quality products that are inspired by nature and backed by science.
PROBIOTIC RICH. We believe in feeding your microbiome with a broad range of probiotics so that your gut is truly nourished and you can thrive.

SUGAR-FREE. You're sweet enough. Our products are either 100% or 99% sugar-free and don't contain nasty fake sweeteners.

GUT HEALTH. Your gut is the cornerstone of optimum health and vitality. Our products support and nurture your gut which can help give you robust immunity, hormonal balance, and dewy skin.
GLUTEN FREE. All our high-quality products are gluten-free.