Walking into Nimbus & Co - whether in Byron, Bondi or Melbourne, is like walking into a cloud; the true inspiration behind its namesake.
Founded in 2016, the Nimbus & Co is designed to host the full experience of infrared sauna therapy, while cultivating a space truly focused on self-nourishment.

And they have, without a doubt, done exactly that.

"We love how Nimbus & Co calls us back to ourselves, taking a minute to check inwards and really create a moment for self-love."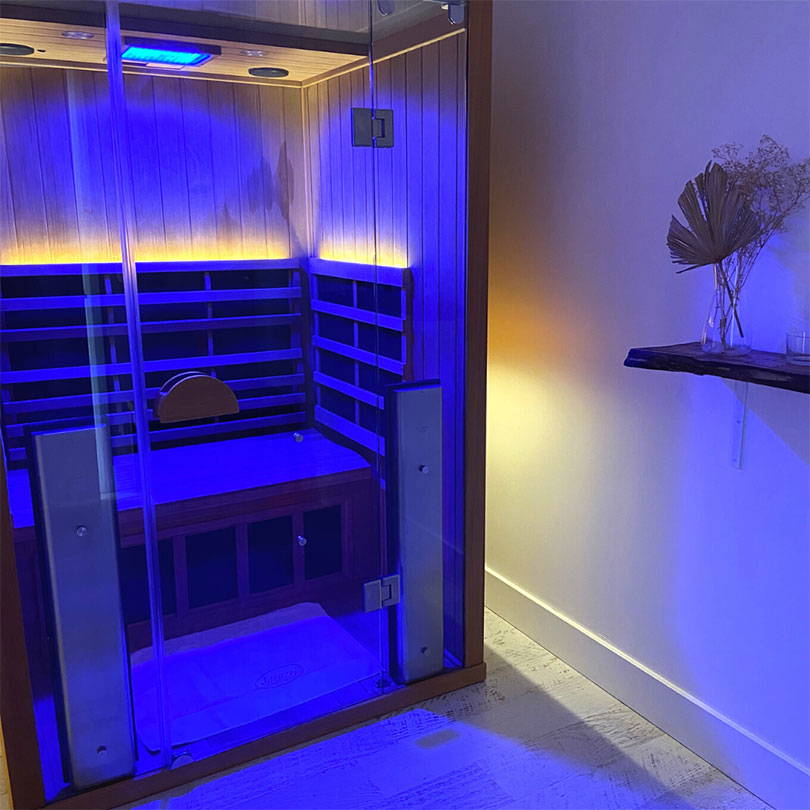 The keystone service, Infrared Sauna Therapy, was first developed in Japan in the 1970's, with the intention of creating health from the inside out (sounds a little familiar, right?).
Driving this transformative therapy is the Nimbus & Co, with state of the art technology, proven to help detoxify the body, mind and soul while boosting immunity, lymphatic function and skin health.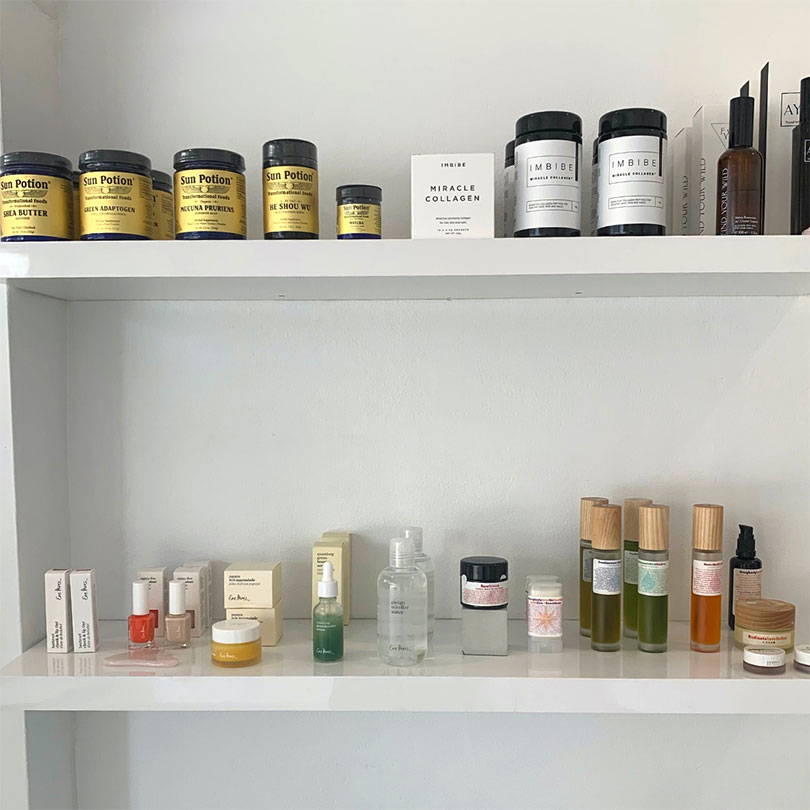 This incredible space is not only nourishing for the body and soul, but is also helping to nourish our bodies from the inside out with a thoughtfully selected range of wellness brands. We love how Nimbus & Co calls us back to ourselves, taking a minute to check inwards and really create a moment for self-love.
"This is where IMBIBE comes in to play; Nourishing the body, the skin and our inner conditioning."
We can't get enough of this incredible concept, and in honour of this hot partnership, we've asked the team at Nimbus to give us an idea about what they do, with five important questions:
What is the one thing that clients must experience in your wellness space?
Of course, an infrared sauna! The benefits of an infrared sauna extend to your skin health, enhanced detoxification processes, anti-ageing benefits, pain relief, help reduce inflammation and physical and mental stress. A private infrared sauna provides each of us with an opportunity to zone out from the external world and find space within! It is pretty magical!
What are three words you think clients would use to describe their experience?
At Nimbus & Co our business is founded upon 3 key principles; Balance, Release and Restore. We hope that our clients leave each appointment feeling more balanced, a sense of release and with their energy and vibrance restored.
Give us one piece of advice to maintain long term health and wellness?
For us, long term health and wellness comes from developing a healthy routine that positively impacts one's physical, spiritual and mental well-being.
For instance, adopting a daily practice that encompasses a morning tea or tonic brewed with some hot cacao and some collagen (IMBIBE of course), before you go about rushing through your day can be such a beautiful way to start your day with a relaxed and controlled energy.
Even if you choose to incorporate a 15 minute walk every afternoon to incorporate some fresh air and movement into your day. Creating rituals or habits out of activities you enjoy can be the hidden secret to alleviating ongoing stress, creating more movement, eating & drinking more consciously and allowing time to pause and reflect throughout your day or week.
Describe how clients can expect to feel after one of your signature treatments?
After your private sauna session, one should expect to feel relaxed whilst also invigorated.
Many sauna users report feeling a sense of clarity and revived energy after a session. Either way, offering yourself some time to switch off from the external world and all of its constant demands creates a sense of rest and relaxation for almost all who try an infrared sauna. Additionally, people who are suffering from an injury and or inflammation report feeling an improvement in certain symptoms and pain levels after repeated infrared sessions.

How do you feel IMBIBE works for you as a partner?
In addition to our sauna offerings, Nimbus & Co also encompasses a number of practitioners in each of our studios ranging from acupuncture, to reiki and nutritional medicine and massage services. As a team we are really passionate about promoting health and well-being as a holistic concept.

This is where IMBIBE comes in to play; Nourishing the body, the skin and our inner conditioning are all key focuses for the Nimbus & Co family. Incorporating a regular source of collagen into our diets has been an invaluable contribution to our health practices and something our clients have thoroughly enjoyed, incorporating pre or post sauna as an added hydrating and health promoting ritual.

This blog is based purely on the author's personal experience. It is not intended to be a substitute for medical advice or treatment. The author is neither a medical nor health professional and cannot guarantee that the information in this blog post is accurate, reliable or complete. If you use this information, you do so at your own risk and should consult a qualified medical or health practitioner before relying on any information contained in this blog.