Cart (

0

)
Recently Added

0

Item
Total

$0.00
The item you just added is unavailable. Please select another product or variant.

Cart (

0

)
Recently Added
Total $0.00
The item you just added is unavailable. Please select another product or variant.
I'm driven by a relentless pursuit for more; better; effective.
Not okay with just-good-enough, I'm driven by a desire to create products that are potent, pleasurable and totally effective.
So that you get the results you deserve.

"IMBIBE was founded with one singular purpose: to offer Next-Generation products that are effective, potent and support women at every stage of life. Our products blend the most cutting edge innovations in science and bio-active technology to produce a range that is unmatched."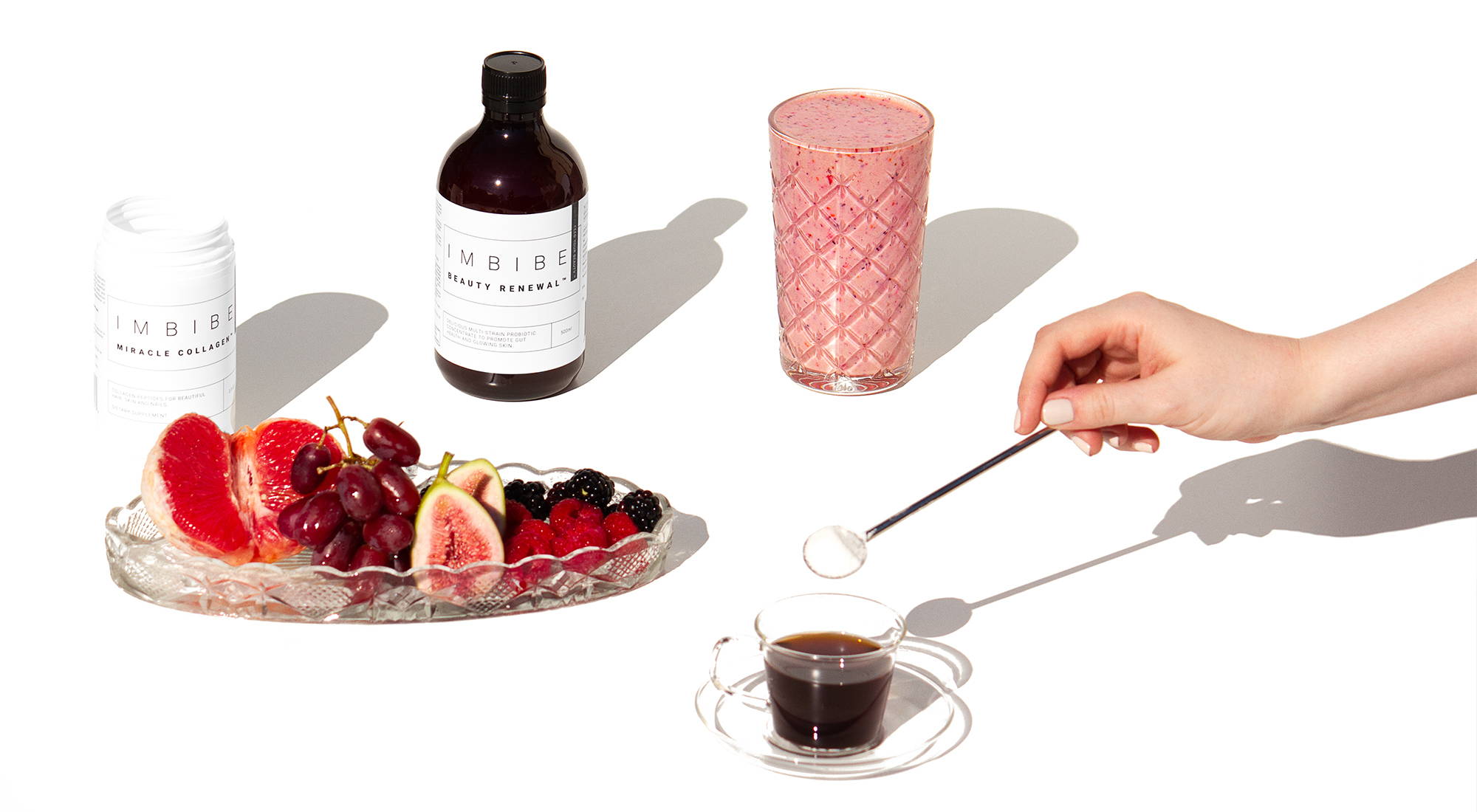 I started Imbibe in 2014 to help heal my own intense digestive troubles, an autoimmune condition and all sorts of other health challenges that had me feeling and looking less than my best.

I never set out to create a "brand".

I actually had no real concept of branding.

I set out, in my small kitchen, to get my health back on track. ⠀
To get my autoimmune condition a little less intense.
To get my bloating and digestion issues under control again, to get my skin glowing again, to get my hair growing again.
To actually feel full of vitality again.
To be deeply nourished.
To not feel incredibly bloated every day.
To have the energy for my daughters.

To have the energy for me.

I was my own lab test.
My kitchen was my testing ground.
My results I experienced in a short period of time were the proof.
These products I created literally had turned my health around - and I was inspired to share more.

In the process of healing my own gut issues and my relentless pursuit for the highest quality products I could bring to you, I created a product range that not only has done miracles for my own health, but it's also given me the glowiest skin and longest hair I've ever had.
The result?
Our Unique Next Generation Ingestible Beauty Range.
To get to share the range with you, and hear your incredible life-changing reviews and testimonials?
WELL, THAT IS JUST THE
BEST.
THING.
EVER.
THANK YOU so much for being in our community.
I'm incredibly grateful.
Love,