Cart (

0

)
Recently Added

0

Item
Total

$0.00
The item you just added is unavailable. Please select another product or variant.

Cart (

0

)
Recently Added
Total $0.00
The item you just added is unavailable. Please select another product or variant.
LOVE IT

★★★★★

"Couldn't be happier with the results and the probiotics taste so yummy! I have my collagen and probiotics together first thing in the morning!"

Phoenix
FEELING GOOD

★★★★★

"After trying this product for about 3 weeks now. I have noticed quite few changes. Will definitely continue to use this product"

Kirsten

SO HAPPY
★★★★★
"I have been really happy with this product! I wasn't sure how much of a difference it would actually make but I feel like most of my fine lines have gone! I will be a repeat customer."

Georgia

AMAZING PRODUCT

★★★★★

"Such an amazing product! Makes you look fresh even when you are not!"

Elli

SO MUCH LOVE
★★★★★

"Thank good for this product is all I can say! Good by fine lines & hello plump skin!! It's safe to say I'll be taking this product for the rest of my life!"


Tash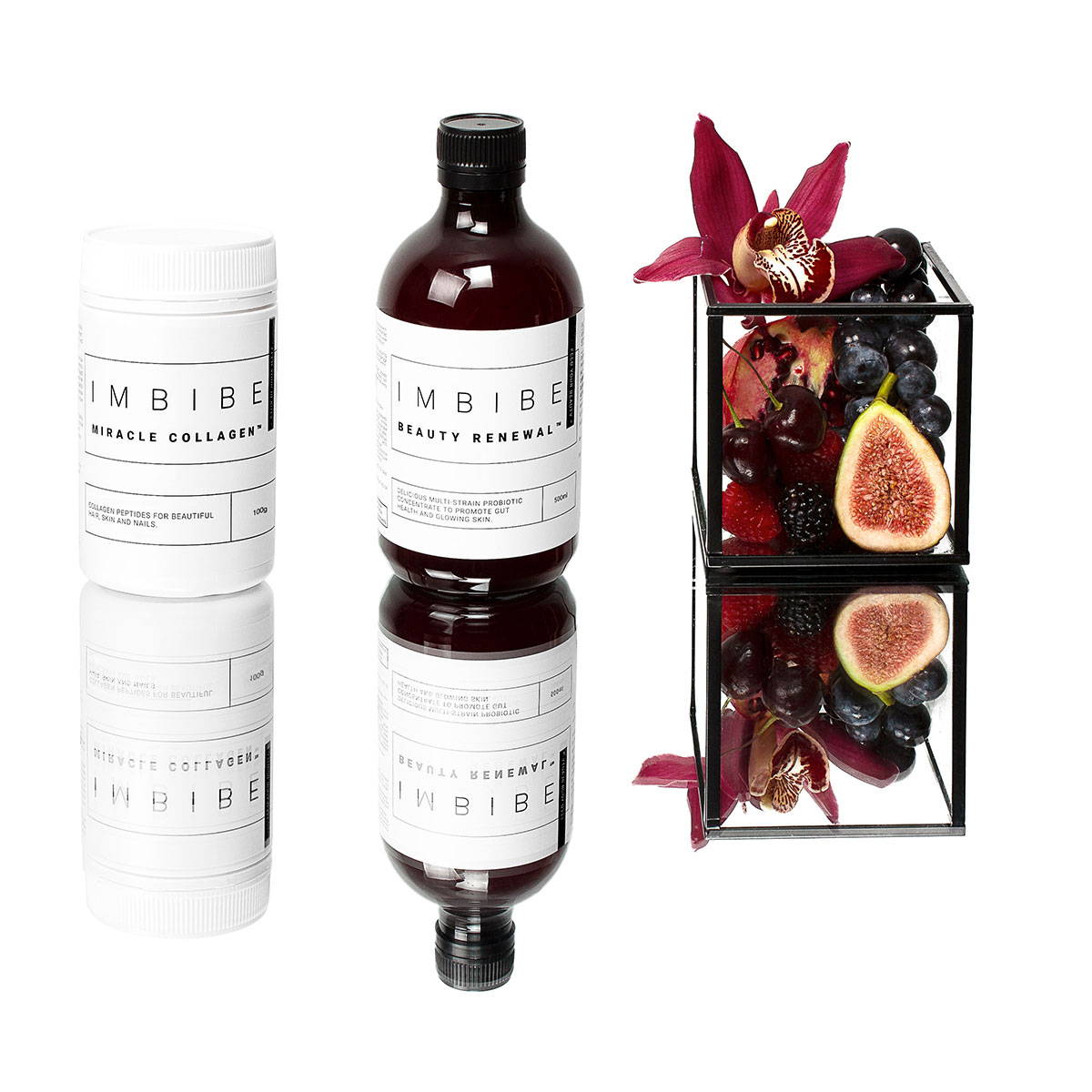 Imbibe was founded with one singular purpose: to offer Next Generation pure bio-active and bio-available products that are as beautiful as they are potent.
Our products blend the best cutting edge innovations in science and bio-active technology with delicious potent beauty boosting ingredients.
Our Ingestible Beauty range has been formulated with our team of microbiologists and scientists to deliver a range that works synergistically to plump and firm skin and nourish the health of your gut with every delicious sip.
Your ingestible skincare routine is as simple as adding 2 teaspoons of Miracle Collagen to your morning coffee and a tablespoon of Beauty Renewal to your water.
"I can't believe something this good for me tastes this good."
That's what women tell us all the time.
Our Beauty Renewal with its cocktail of probiotics and bio-fermented ingredients is our secret weapon for gorgeous gut health and that skin-glow we all want - and now the secret's out.We've enhanced a complicated fermentation process and created this delicious cult-fav.
It unleashes a wave of properties to promote skin elasticity and improve your gut health which stimulates beautiful, dewy skin.
Our Beauty Renewal contains approx 6 billion multi-strain probiotics per serve and super specific probiotics for skin health.
The fusion of skin-nourishing ingredients featuring bio-fermented coconut water, grapeseed and pomegranate contain naturally occurring antioxidants which may help reduce free radical damage, leaving you with that lit-from-within feeling.
Just take a tablespoon in water everyday. It's that easy.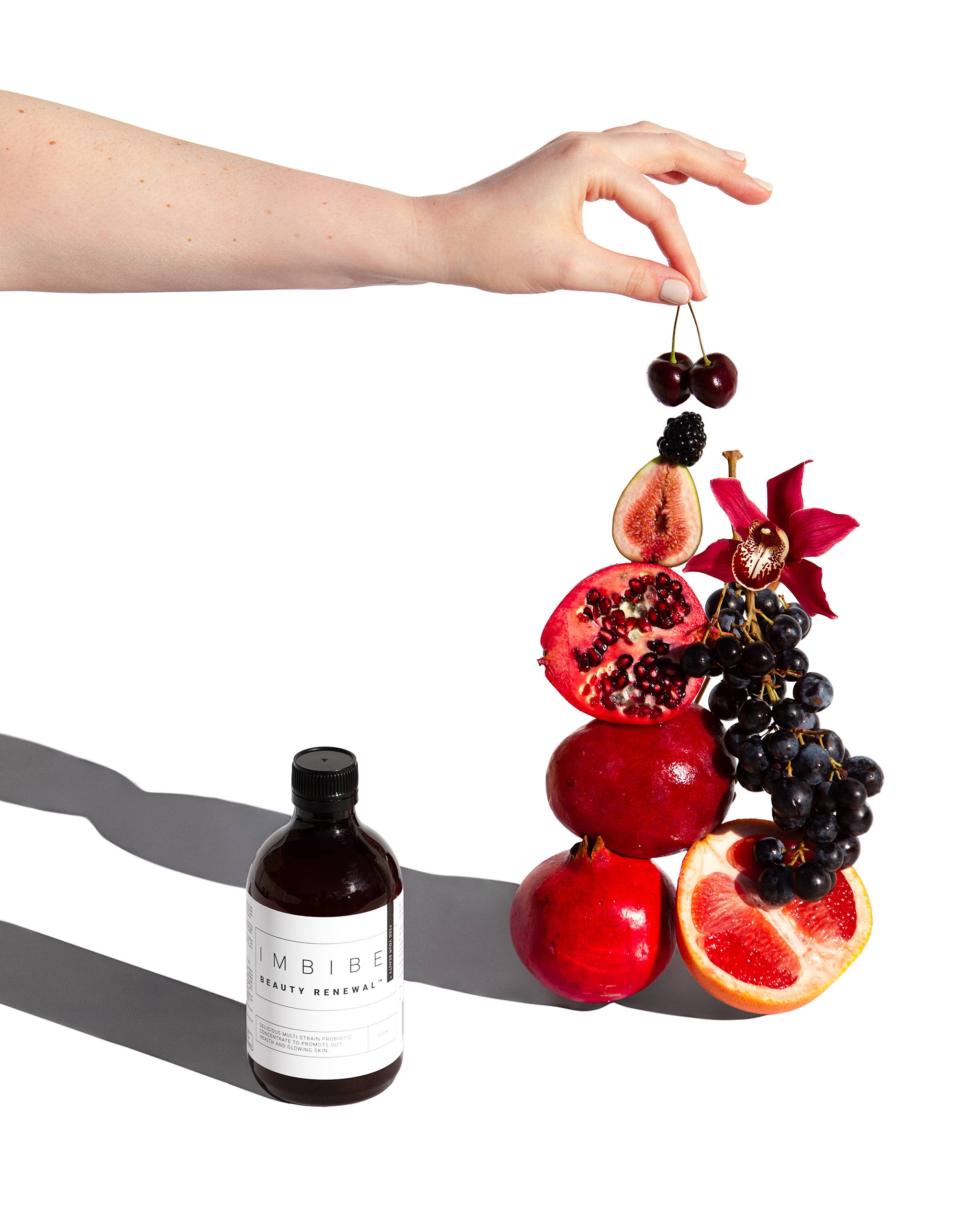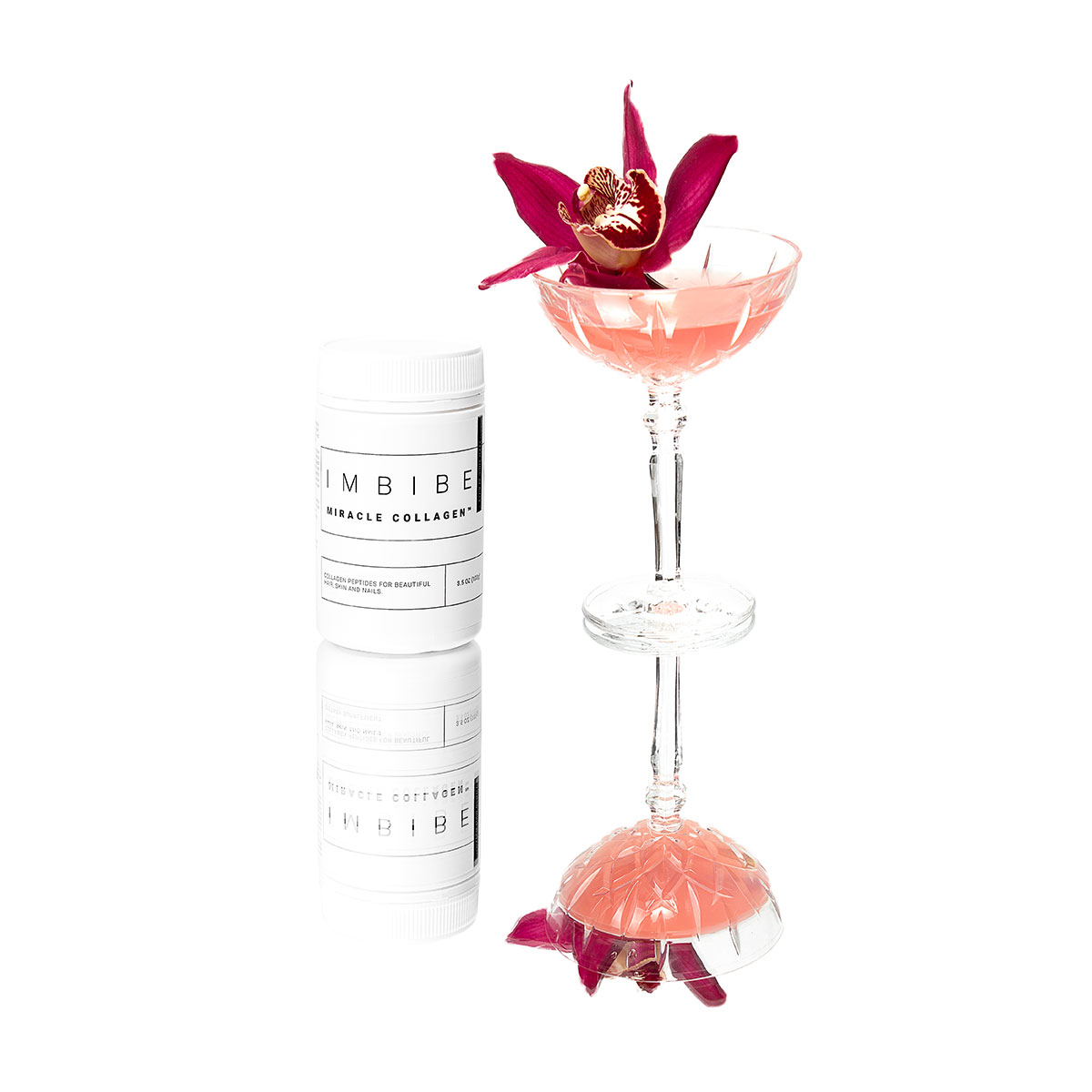 Clinically formulated and shown to stimulate collagen production, increase skin elasticity and cellular hydration from within the skin matrix.
Our Miracle Collagen is unique in that it's 100% bio-active and bio-available to target the areas where skin sagging occurs.
Because we want just what you want: hydrated, plump and glowing skin that's lit-from-within.
This breakthrough formula with 18 amino acids, including the very special amino acid glycine, provides the building blocks for radiant skin.Not only that, the specific molecular weight of the collagen peptide is 2kDA which is small enough to stimulate skin cells to produce more collagen.
The results?
They speak for themselves.
Our products are bio-active. They're unique in that scientific studies show they stimulate collagen production in the skin. The average molecular weight of the collagen is 2kDa- this is scientifically proven to stimulate the skin cells.

Our proprietary 5-stage, 28-day lacto- fermentation process unlocks the nutrients and probiotics to make them more easily assimilated by your body.

We've assembled a team of leading microbiologists and scientists to bring you the highest quality products that are inspired by nature and backed by science.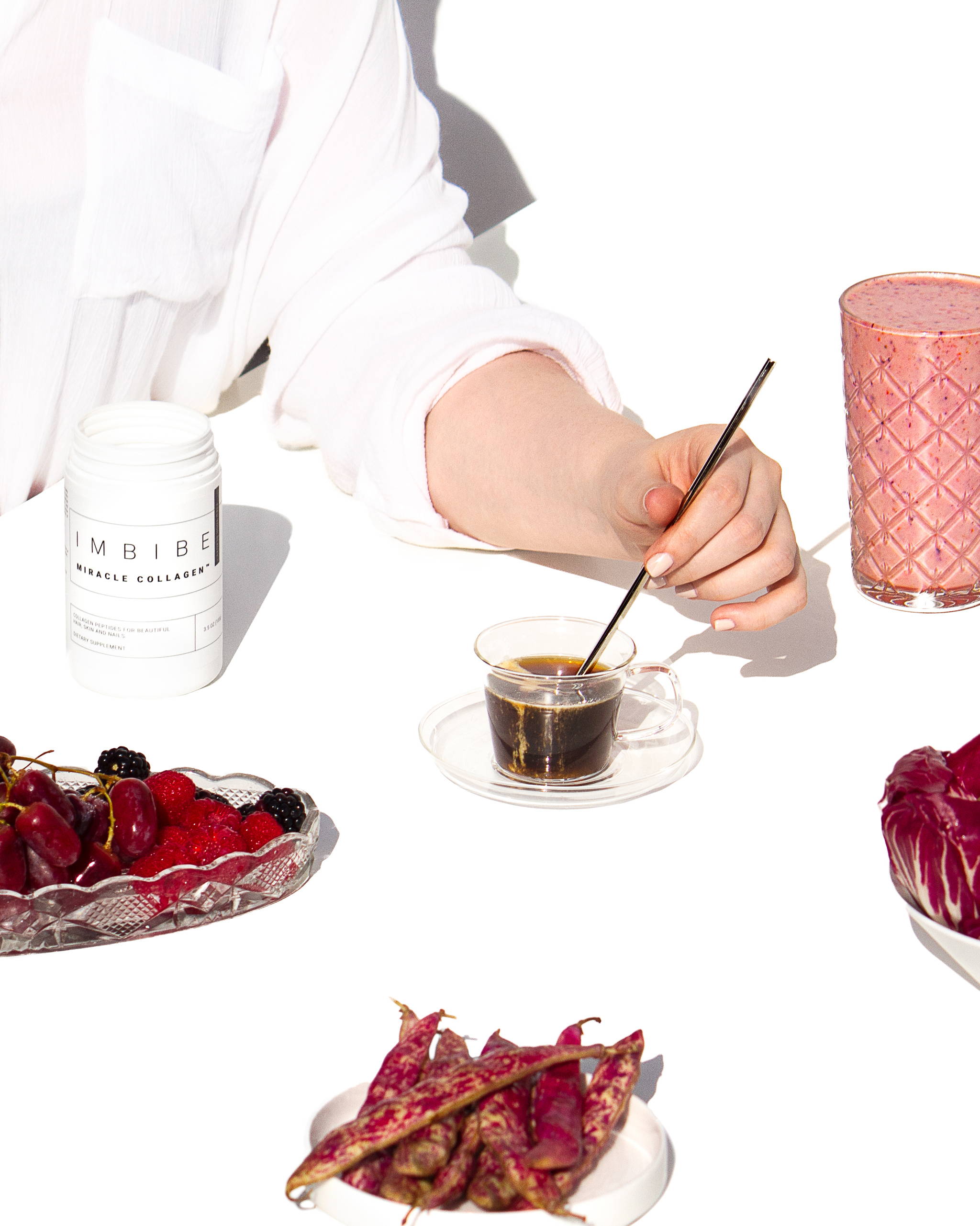 We believe in feeding your microbiome with a broad range of probiotics so that your gut is truly nourished and you can thrive.

You're sweet enough. Our products are either 100% or 99% sugar-free and don't contain nasty fake sweeteners.

Your gut is the cornerstone of optimum health and vitality. Our products support and nurture your gut which can help give you robust immunity, hormonal balance, and dewy skin.

All our high-quality products are gluten-free.