Cart (

0

)
Recently Added

0

Item
Total

$0.00
The item you just added is unavailable. Please select another product or variant.

Cart (

0

)
Recently Added
Total $0.00
The item you just added is unavailable. Please select another product or variant.
A WONDERFUL PRODUCT

★★★★★

"Easy to use, with the most incredible scent and as a plus it's organic. I'd definitely recommend this product to others."
Sarah

A MUST HAVE

★★★★★

"Such a beautifully crafted oil, I even rub it around my lower abdomen area during my menstruation and found that it eased my cramping. The scent is so divine and calming. Would definitely recommend."
Summah

BEAUTIFUL PRODUCT - GET IT NOW!

★★★★★

"I have been using the v oil for over a month now and I love it. Organic and all natural products so I have no qualms using it on every part of my body. I often use it as a perfume aswell as it just smells so amazing. Would recommend it to everyone!"
Laura

A new generation of personal care.
Awaken your pleasure,

Your power,

Your passion.

Organic plant and petal oils unite in one luxurious serum.

Celebrate your sacred.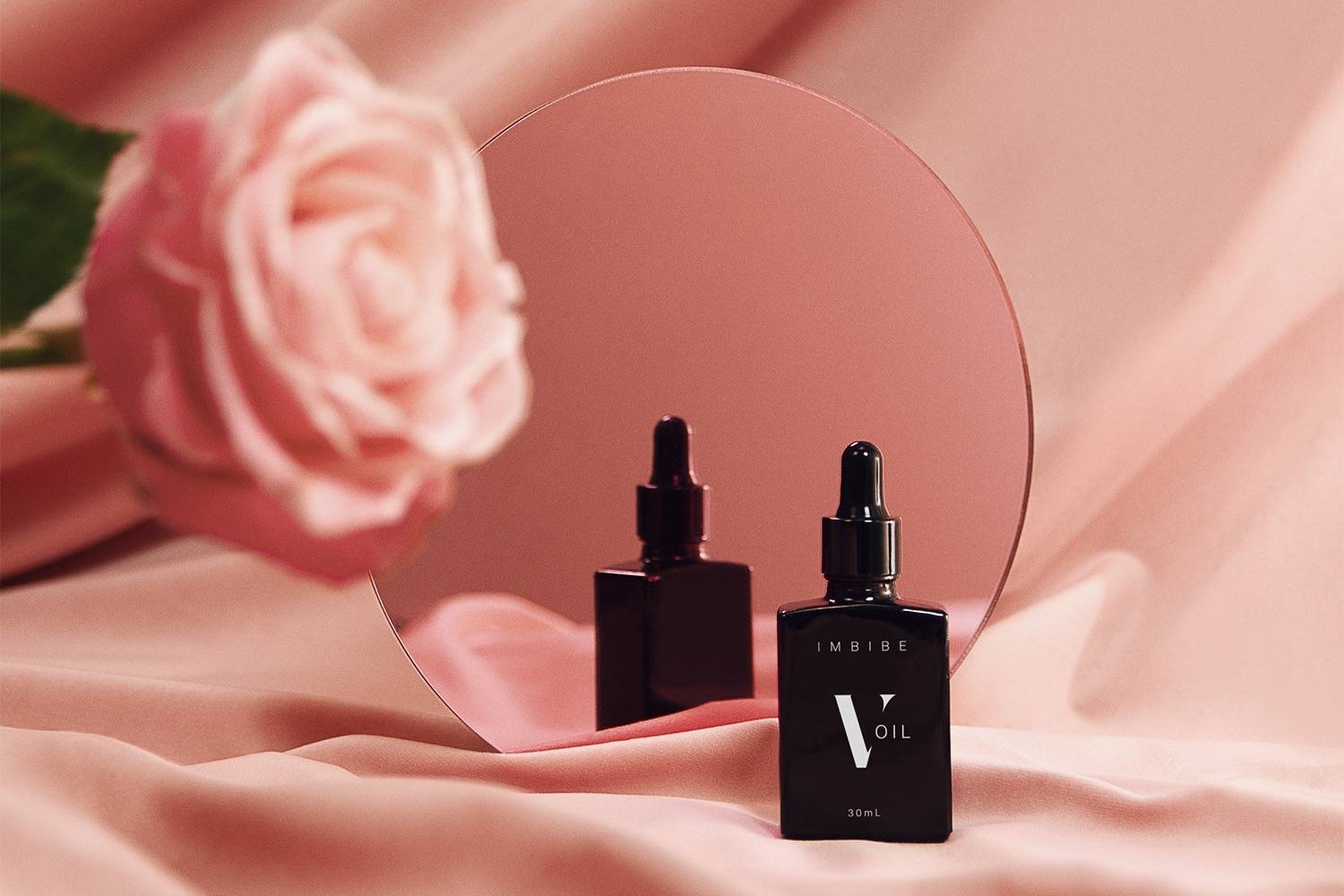 V-OIL is the divine secret union of coveted organic plant and petal oils to elevate your daily sacred ritual and invoke your passion and power.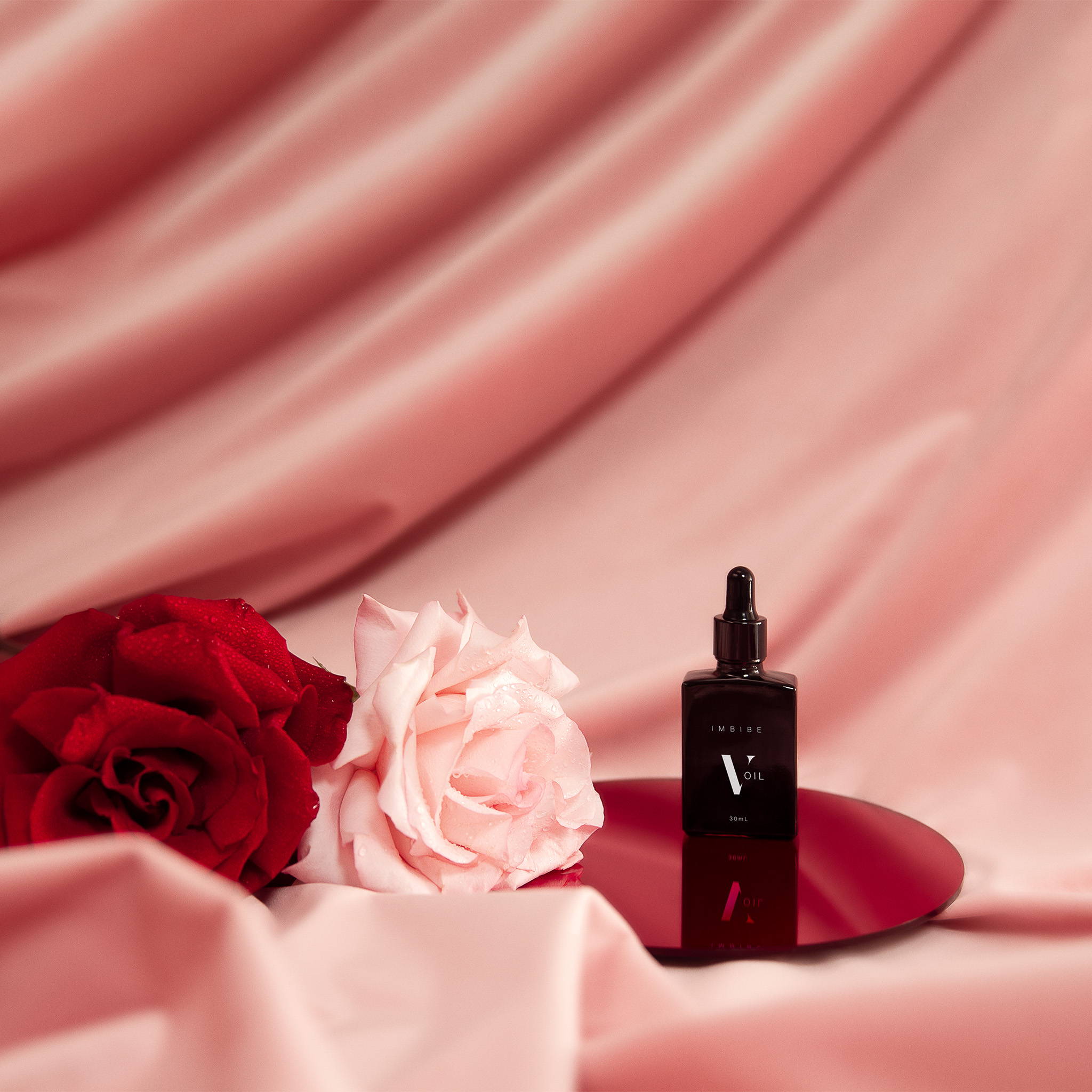 CERTIFIED ORGANIC ROSE OTTO OIL
This highly-prized sensual oil is known for its intoxicating and arousing aroma.
Pure certified organic rose petals are infused over several days into our lightweight, non-greasy plant oils to infuse their absolutely divine aroma.
Our Rose Otto oil is a rare and precious ingredient, grown and hand harvested by small-scale farmers who have been ploughing and harvesting this sacred flower and its oil over many generations of family farming.
The petal is where most of the rose's coveted essential oil is found, but in very small amounts.
This ancient skin healer, the use of which dates back to the days of Cleopatra, is just one of the 5 active ingredients in V-Oil.Our Rose Otto oil is known for its aphrodisiac affects, evoking pleasure, sensuality and passion with every drop.
Our Rose Otto oil is special. We use the extremely expensive and coveted 'steam-distilled' rose essential oil from certified organic roses. Steam distillation is the purest method of extracting the precious rose essential oil, and differs from the most common method, the toxic 'solvent distilled' process. Solvent distillation leaves chemicals in the rose petals, and yet it can still be classified "certified organic". We will never use this method because of the chemicals it leaves behind.
CERTIFIED ORGANIC JOJOBA OIL
Jojoba, a soothing golden elixir for the skin which can improve hydration and moisture levels.

It can help keep the skin soft, supple and provide support for skin elasticity.
Our Jojoba oil is lightweight and non-greasy, making it a perfect addition to your daily self-care ritual.
CERTIFIED ORGANIC POMEGRANATE OIL
A powerful cold-pressed whole-plant oil containing antioxidants to support skin elasticity and suppleness.
Pomegranate oil contains essential fatty acids which can help to further care for and protect delicate skin.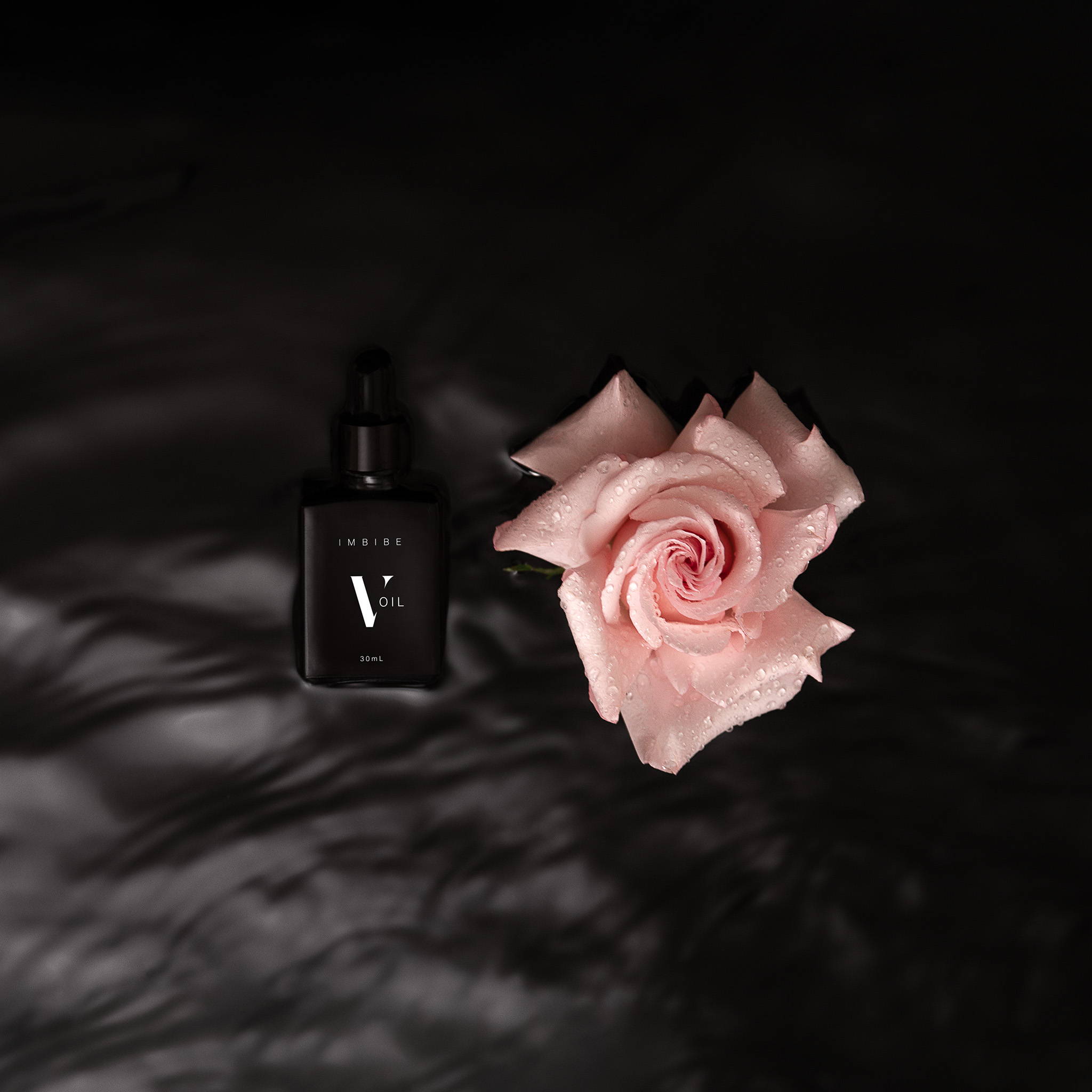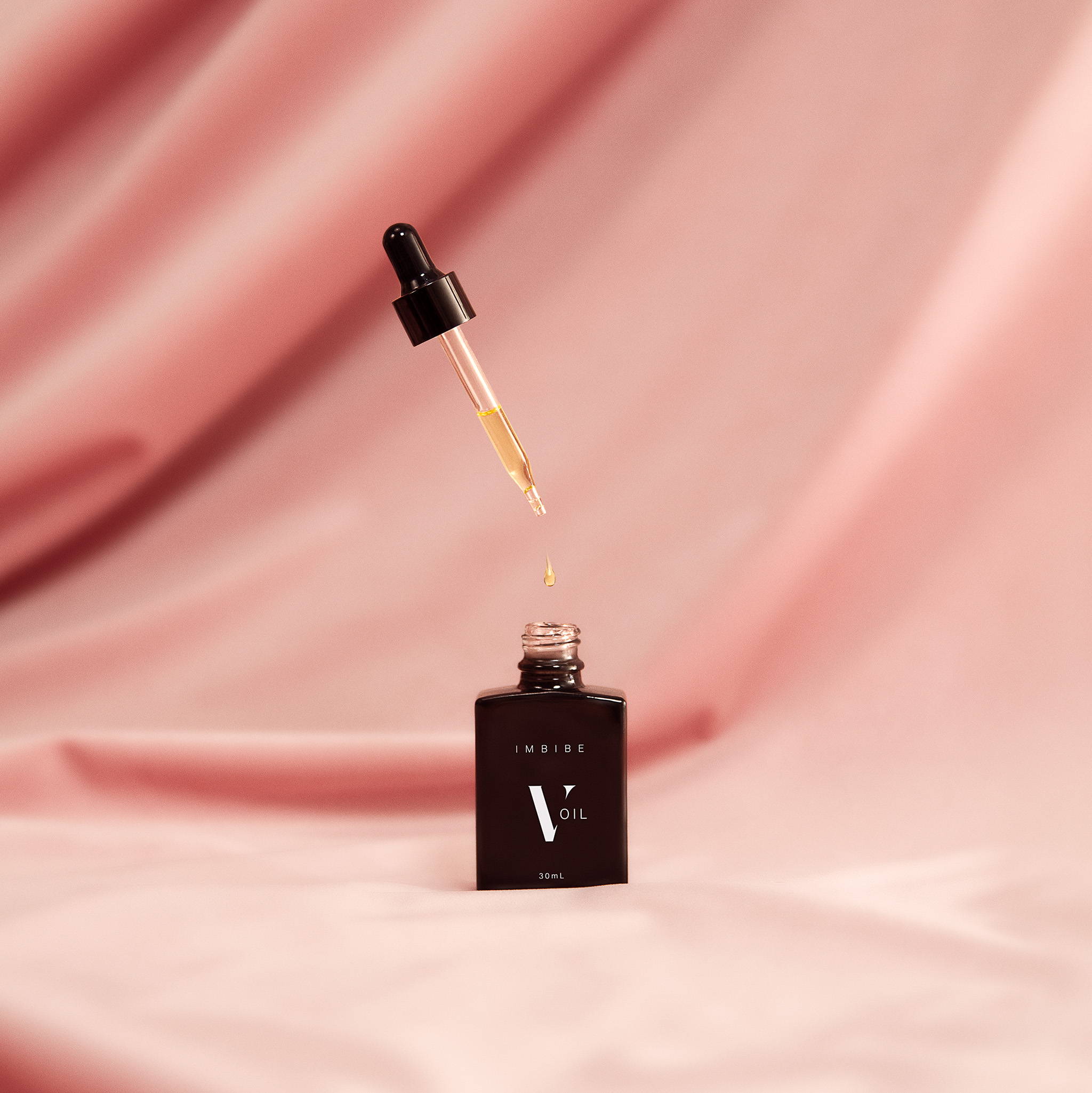 CERTIFIED ORGANIC CAMELLIA SEED OIL
Known as "The Rose of Winter", this gentle oil contains essential fatty acids helping retain skin moisture and suppleness
The beautiful geishas of Japan, well known for their stunning looks and smooth skin use camellia seed oil to keep their skin flawless and youthful and their hair healthy.
Our camellia seed oil comes from the Camellia oleifera plant that grows in the mountains of South Eastern Asia.
CERTIFIED ORGANIC VIRGIN SWEET ALMOND OIL
Containing naturally occurring Vitamin E, sweet almond oil is known to provide intense moisture for your most sensitive areas.
Our organic sweet almond oil is pressed from the seeds of the beautiful almond tree, the same almonds you eat.

Combined, these concentrated plant and petal oils are amplified to provide the ultimate sacred serum to care for your feminine health.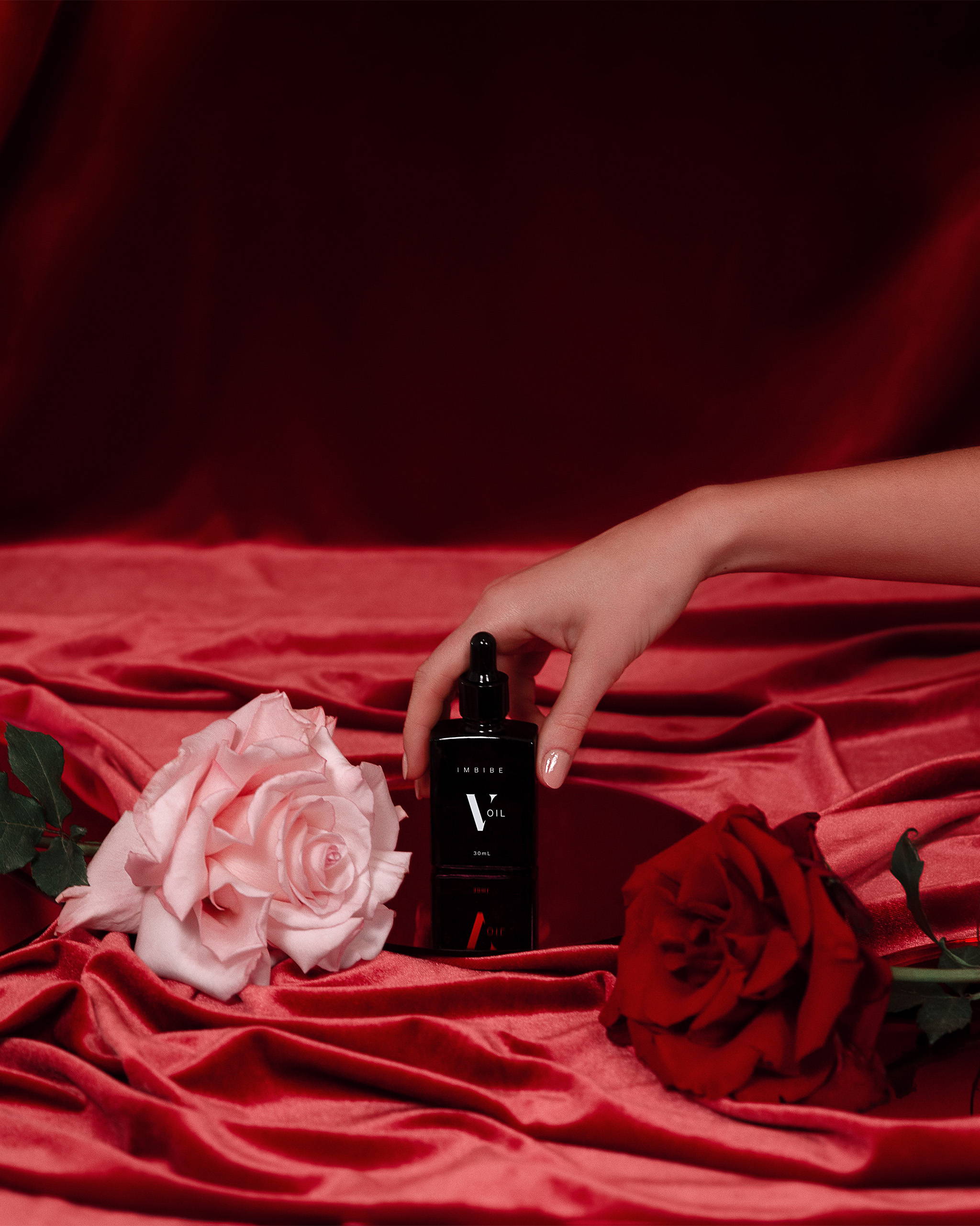 Always certified organic.
Free from chemicals.
Pure steam distillation, not solvent extraction.
Handcrafted and bottled in Byron Bay.
Small batch production, every batch poured fresh to order.
Gentle on your skin, gentle on your clothes.
Tested on hundreds of women, never animals.
Organic essential oils only.
Perfume free.
Artificial Fragrance Free.