Iconic Byron Bay hotel and restaurant, Raes on Wategos, is not only a calling card for the town internationally, but an integral part of the local community fabric. If you're lucky enough to have been at the bar for sundowners recently, you've probably spotted General Manager extraordinaire Francesca Webster as she glides in and out, calmly keeping the resort running to perfection. The perennially stylish hotelier had a big role behind the scenes in the renaissance of the hotel and evokes an enviably relaxed resort lifestyle at all times, so we sat down with her to see how she does it all with aplomb!
1. Hi, you're fab! Can you please share who you are, what you do?
Hi! Thank you! My name is Francesca Webster, I am the (lucky) General Manager of Raes On Wategos.
2. Your signature style is so effortless and fab, what's your inspiration?
Haha not sure how to answer this one! My style is directly attributed to my Mum.
3. What's a day-in-the-life like?
In a traditional non-covid day, I'm up early to make a 5.45am Hustl class or the lighty, followed by a swim.
Coffee at The Roadhouse. Day at Raes - no 2 days are the same at work! Some days I'm on the roof, tasting menus, chatting with guests, planning with management, training, the one constant is that it is never the same! Home, sleep repeat.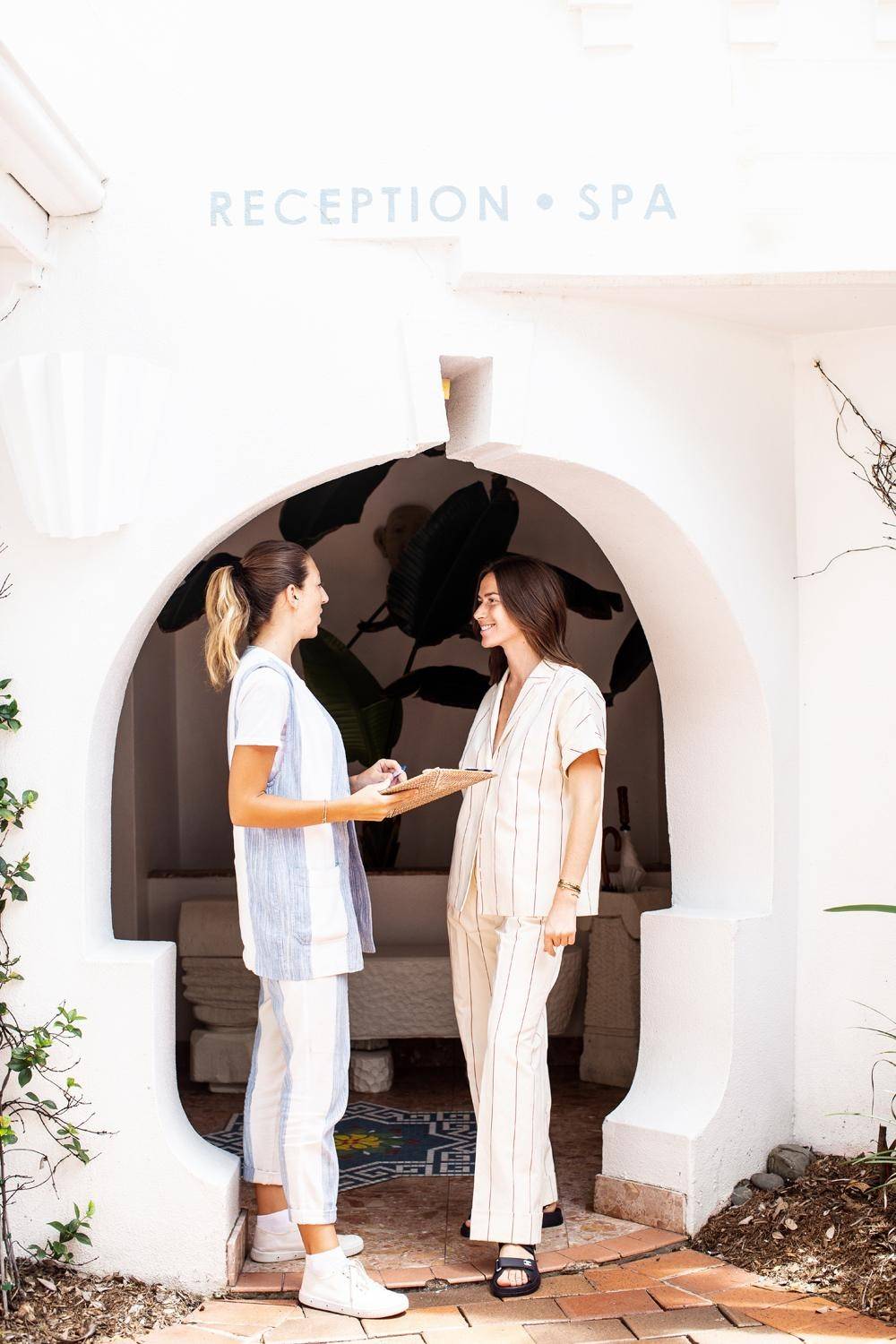 4. A moment that defined you?
Choosing to move away from Sydney to Byron Bay.
5. Day-to-Day beauty routine?
To wake up - dry brush. Cold water only face wash then 2 drops of biology bio oil. Cold gua sha whilst in the car on the way to exercise. Post work out, a warm shower. Tinted spf is an every day must.
Magnesium pre-bed. Peppermint oil on the tummy for digestion and smells superb and relaxing for sleep.
I'm rarely seen without my water bottle and drink water all day everyday.
6. Worst beauty faux pas?
7. What is something that you do just for you?
My pre-work morning flow is something that's imperative I tick off for me; so that I can give me to everyone else for the rest of the day.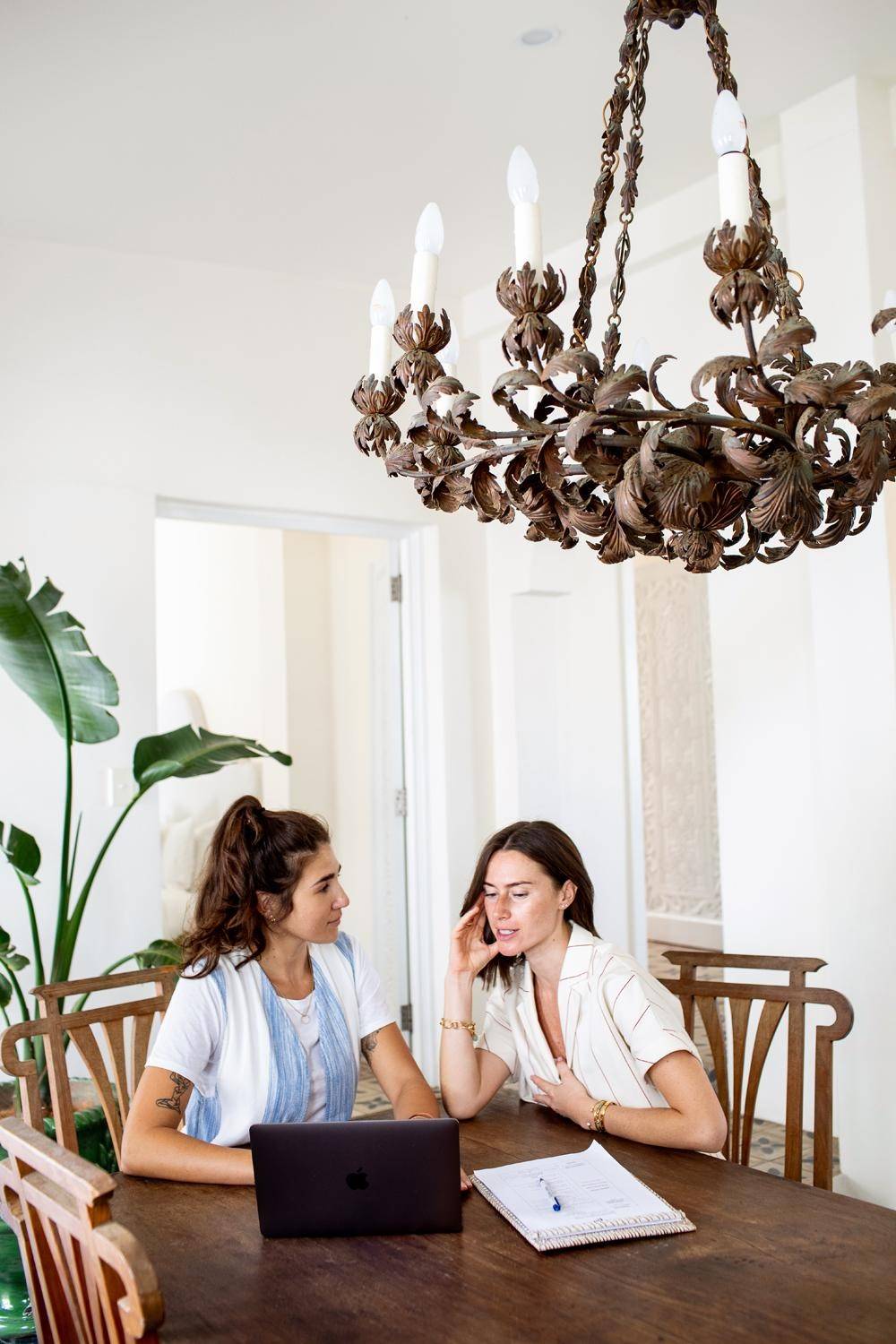 8. Favourite Book/Album/Movie/Podcast? (We need as many pointers as we can get at the moment!!)
For a taste of Raes tune into the ever evolving and highly curated playlists designed by me for our property. My suggestion is the Raes Dining Room Dinner playlist. Designed for our dinner time, however suited to all times of day, seasons, locations and events small or large. Allow it transport you to us no matter where you are!
9. You have great style - any tips for easy, chic, everyday dressing?
Wardrobe musts - denim Levi 501s. White shirt. Golden Goose sneakers. Great pair of sunnies. You're good to go.
10. Favourite things to do outside of work?
Looong lunches into dinners with friends.
11. What do you want to get back into at the moment (or start)?
Reading! Don't do enough of it.
12. What's one piece of advice you wish someone had given you before you learned it yourself?
That everyone has a story to tell, so be kind. On the flip side - everything in moderation including moderation.
This blog is based purely on the author's personal experience. It is not intended to be a substitute for medical advice or treatment. The author is neither a medical nor health professional and cannot guarantee that the information in this blog post is accurate, reliable or complete. If you use this information, you do so at your own risk and should consult a qualified medical or health practitioner before relying on any information contained in this blog.