"A woman is the full circle. Within her is the power to create, nurture and transform." - Diane Mariechild
On Sunday, the 11th of August 2019, we indulged in one very perfect day in the Byron Bay hinterlands, NSW. We could not be more grateful to the ever-unfolding and endlessly flourishing growth of our brand. This was our day to celebrate that growth and give back to a small and intimate group of beautiful women, who have been with us on our journey from the start.
These women have believed in, backed us, and promoted us from day one, and this was our day to celebrate, reflect and enjoy the fruitfulness that accompanies growth.
Our event was a true display of what is possible when the incredible businesses of Byron come together for one day. This day was a day for Imbibe to celebrate, but it was also a day for us to showcase the 'best of the best' businesses in Byron Bay. Businesses that we know and love.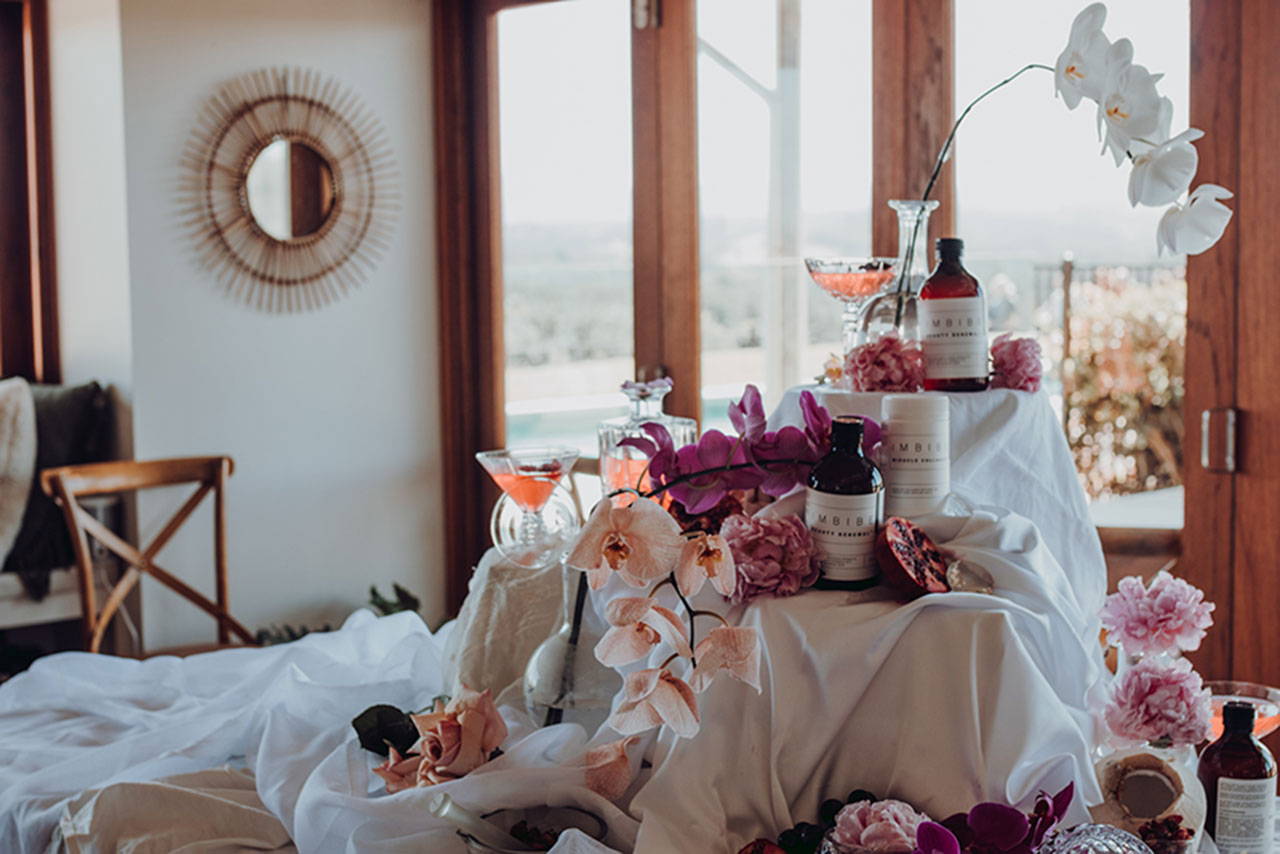 At 11 am, our guest's made their way to a very windy, but altogether gorgeous event space made possible by the generosity and professional expertise and guidance of Anita of the Temple Farmhouse, and Maria of Frank & Joy who provided all of the furniture and styling for our event.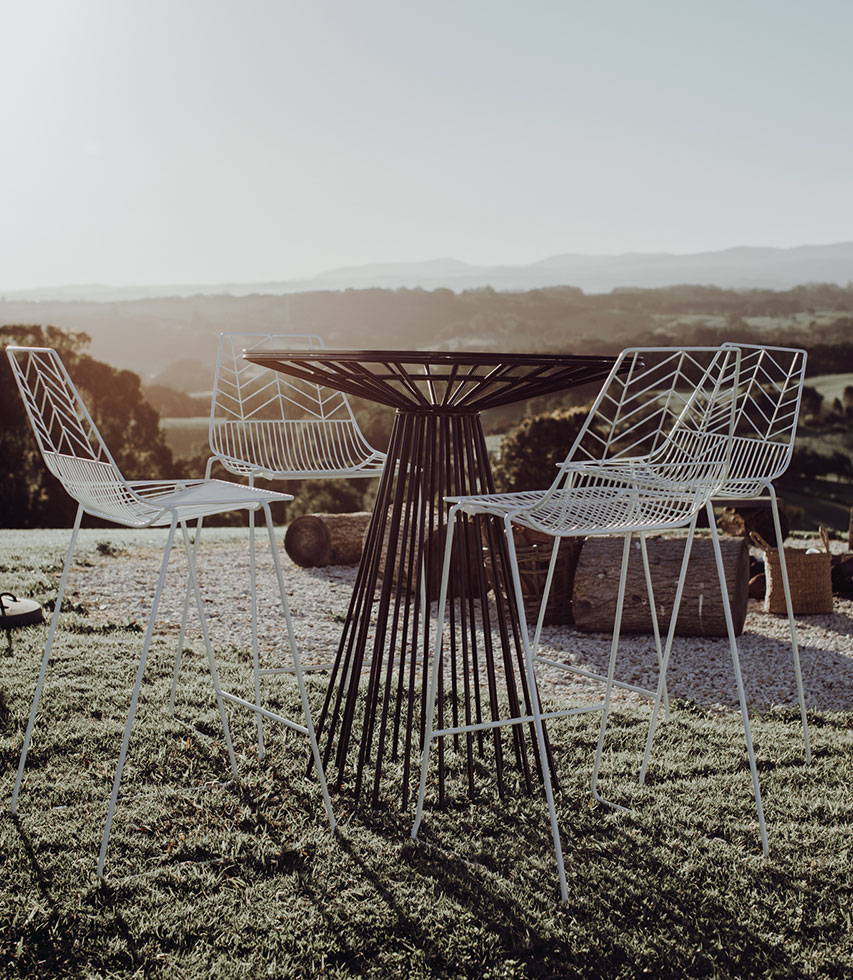 The women flooded through the doors to be greeted with 'beautinis' and fresh fruits. Our darling friend Lexi, the owner of Hustl led our girls through a deep, nourishing restorative pilates class on the grasslands overlooking the macadamia farms that lined the rolling hilltops of Nashua below.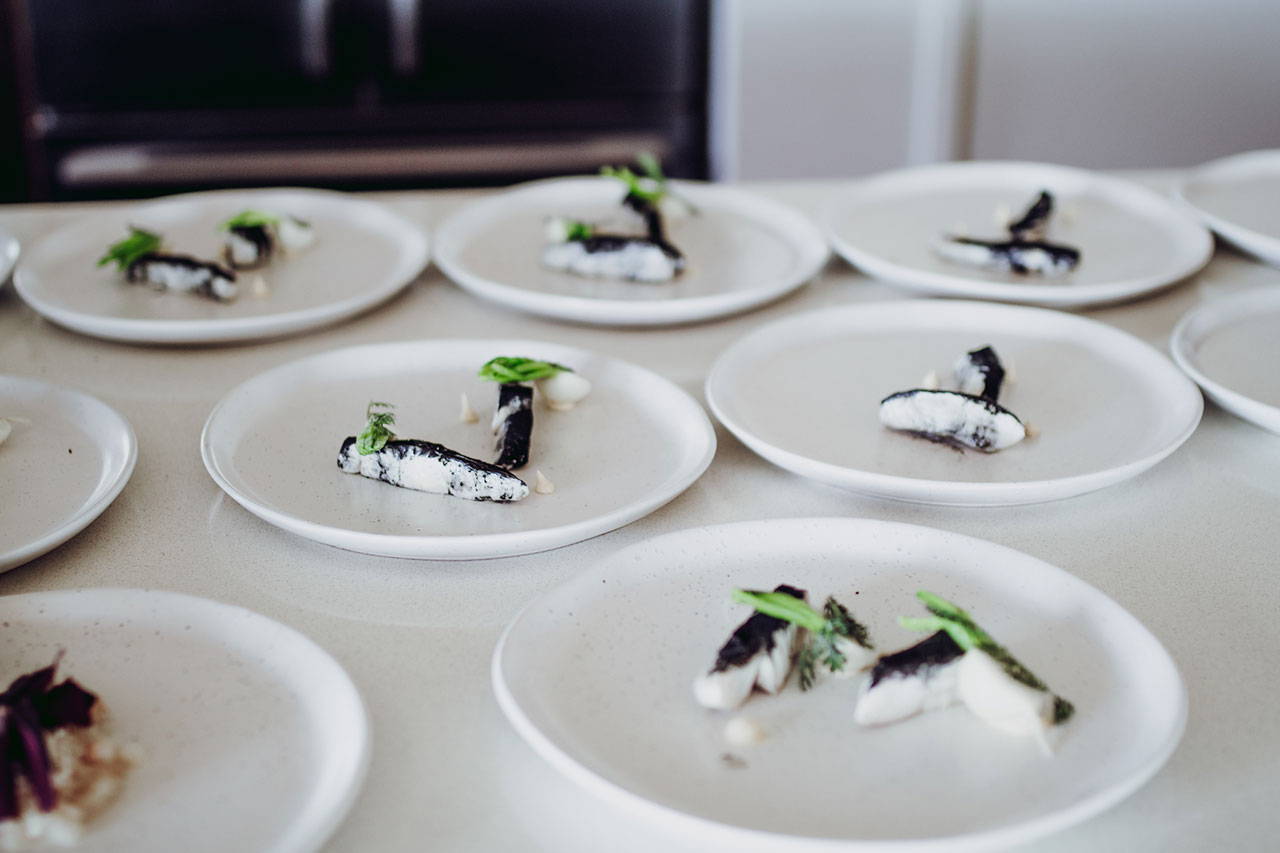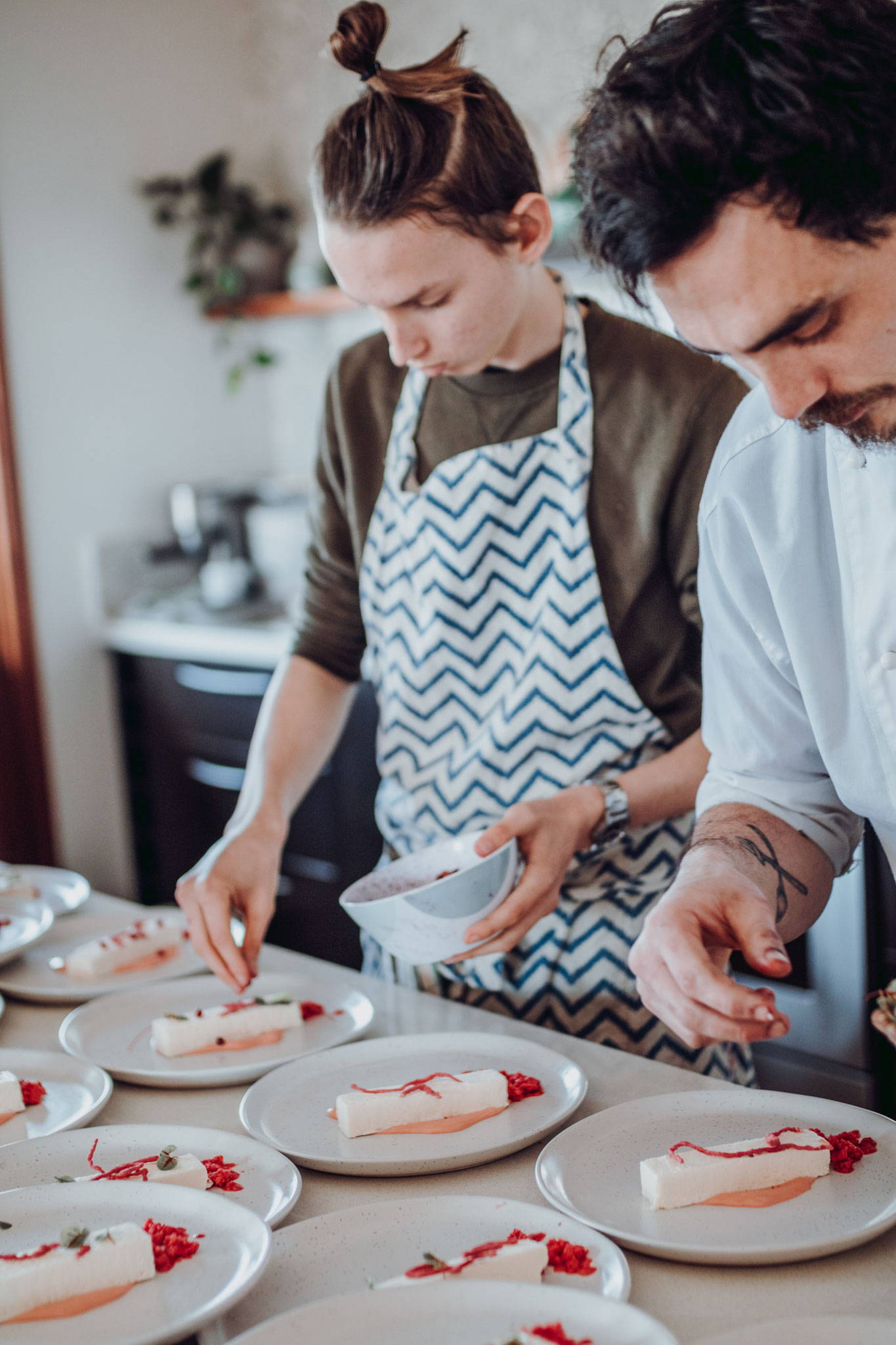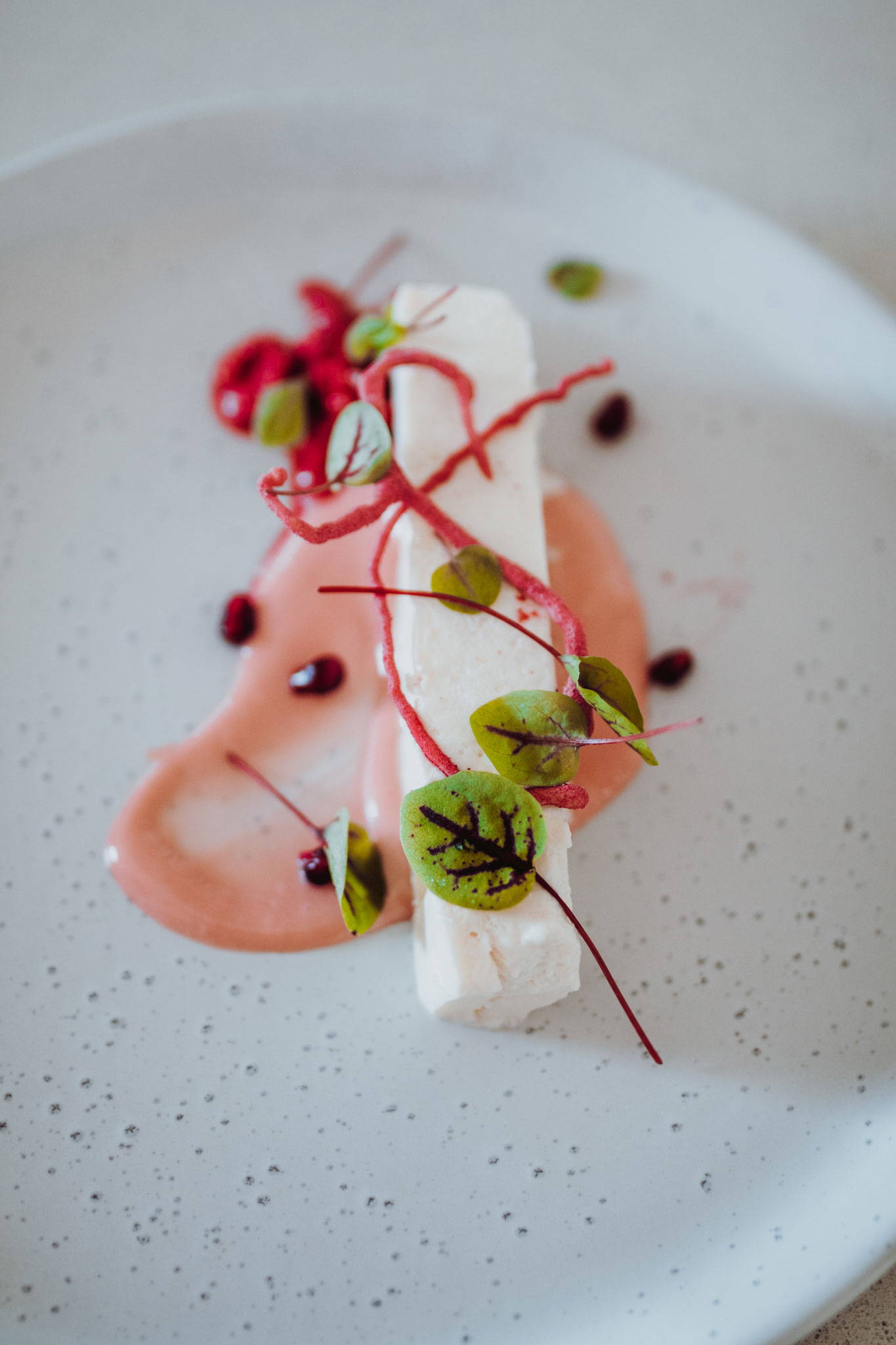 Then came our luxurious pamper party, also known as 'every woman's dream'.
They relaxed with two massages, enzymatic facials by the lovely girls at Aesthetica, Rose petal and essential oil baths, and brow and lash touch-ups at the brow bar. It was a day of unadulterated luxury that left the women feeling loved, nourished and cared for.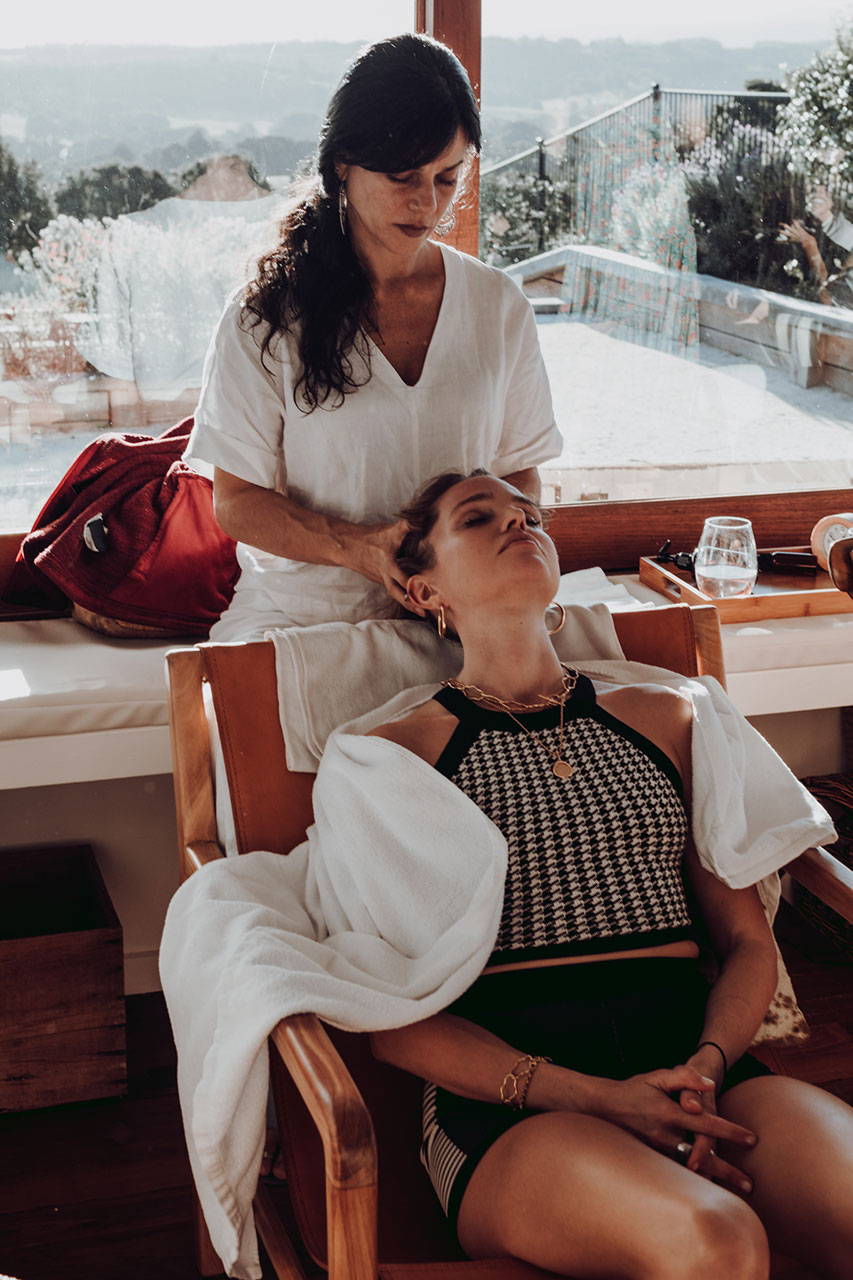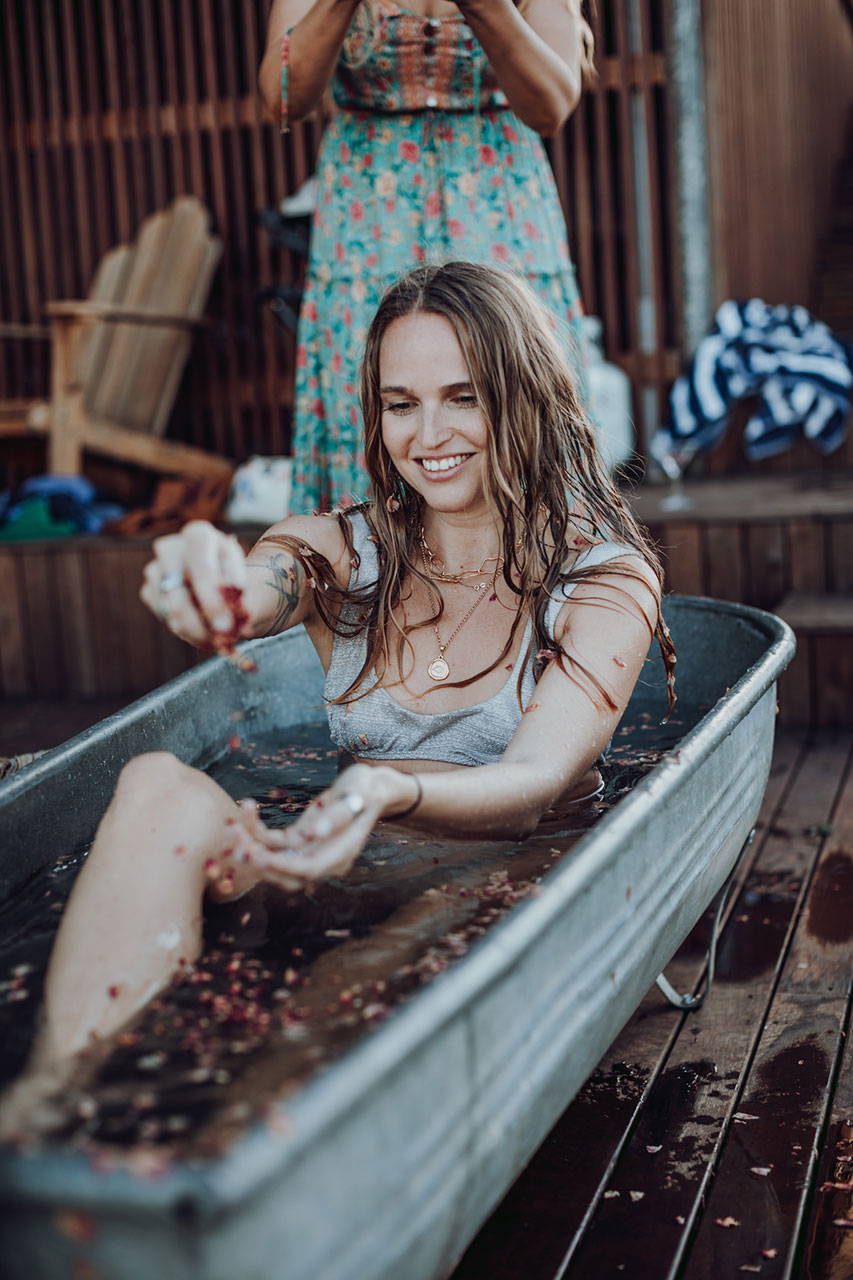 Our guests finished off the evening with sunset 'Beauty Renewal' cocktails by Ink Gin, as soft music filled the paddock and we huddled around the warmth of our outdoor fire.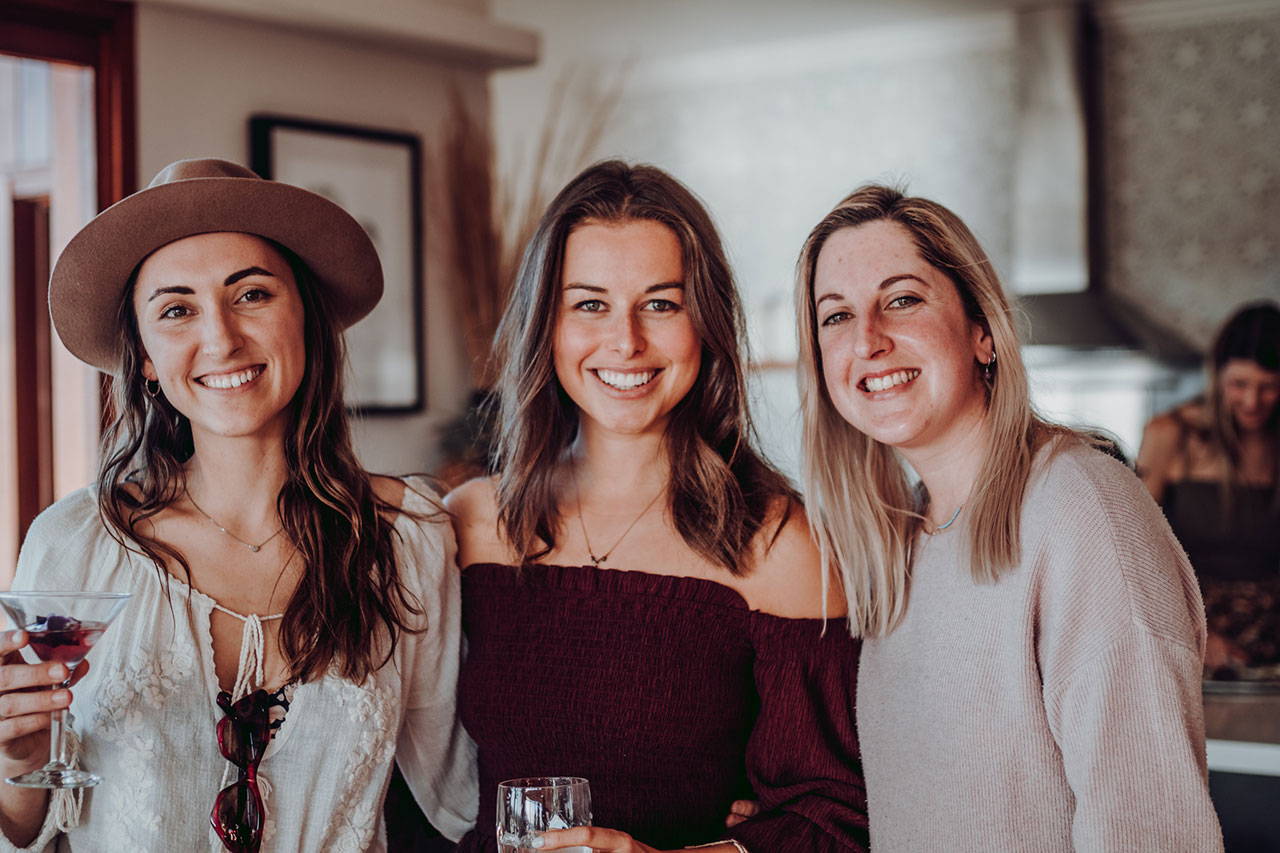 It was magical, a day for the girls to remember for years to come, and a day for us to remember, too.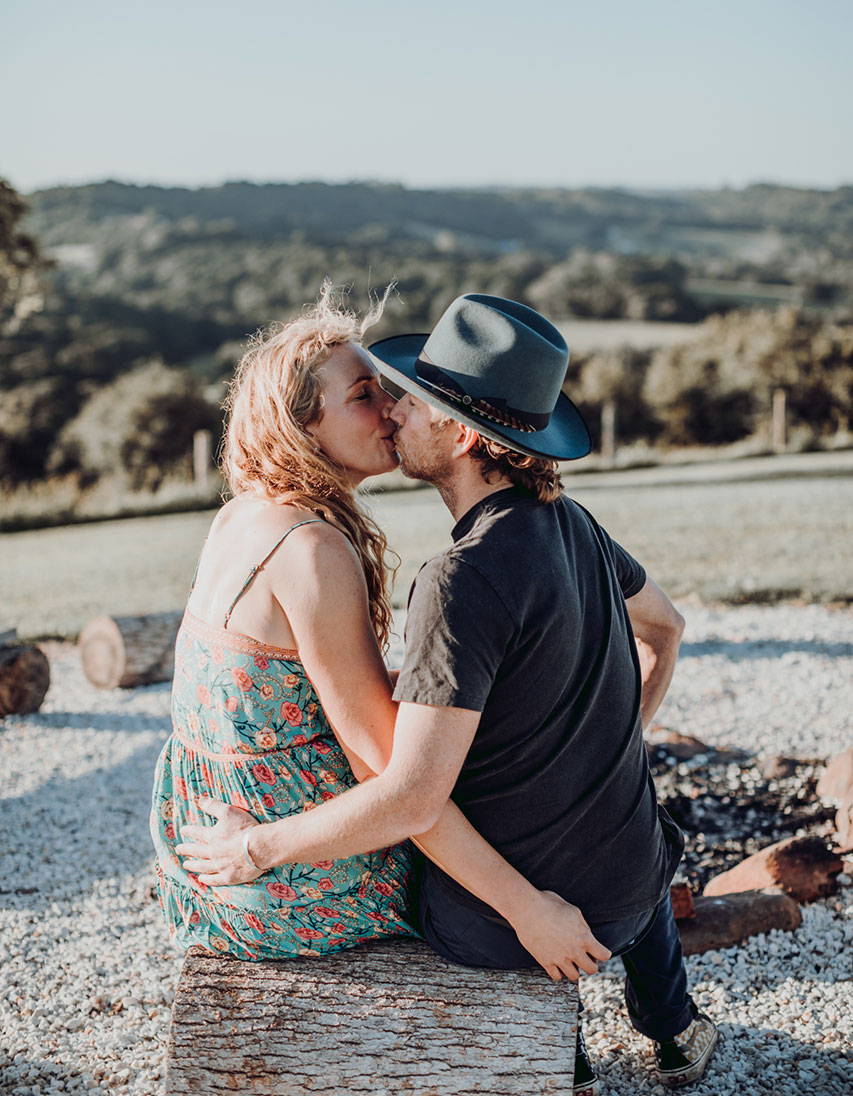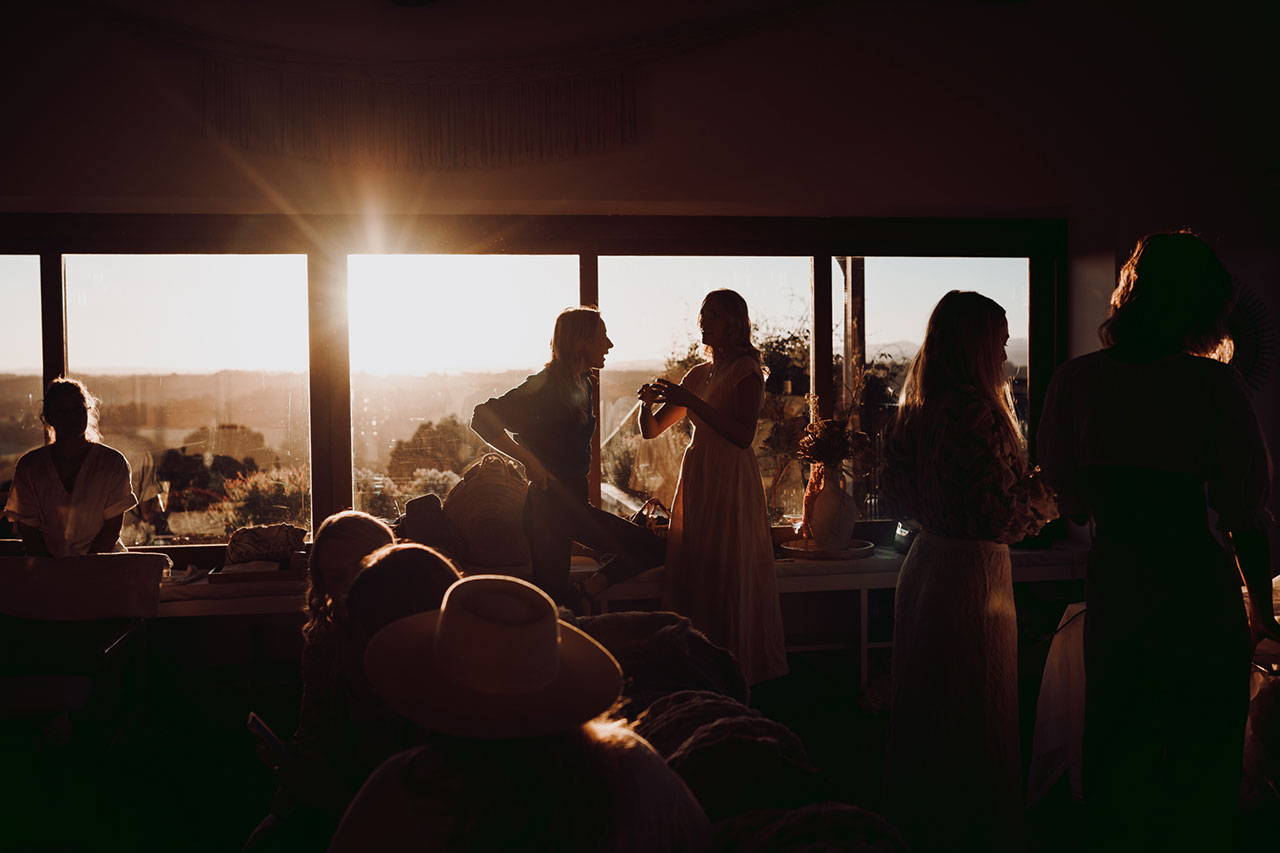 As the girls left one by one, they were handed a curated gift bag, of our favourite go-to goodies.
Each bag included:
Crystals from our friend, Luminosity Crystals.

Artisinal Vegan Chocolate by the sweethearts at Chow Cacao.

Delightful Breast Oil by darling Dayle from Nuni Wellness.

Essential Oils by the lovely Eunoia Soul Rituals.

Australia's Best Sunscreen by the Westcoast babes, We Are Feel Good Inc.

Botanical Perfumes by our sweet girl, Auric Alchemy.

Seriously Unique Chocolate by the social enterprise, Hey Tiger Co.

Beauty Elixir Powders by our dear friends, Superfeast.

Gift Vouchers by our girl Laura, from Nagnata.

Artisanal Byron Teas by lovely Tea Tribe.
One Perfect Day, wasn't just about reflecting on the past and treating ourselves today of luxury. It was a day to celebrate something very special - the International surprise launch of Imbibe's V-Oil at one very iconic and picturesque Temple Farmhouse. We shared our story with our guests - who have grown to become our friends, our family.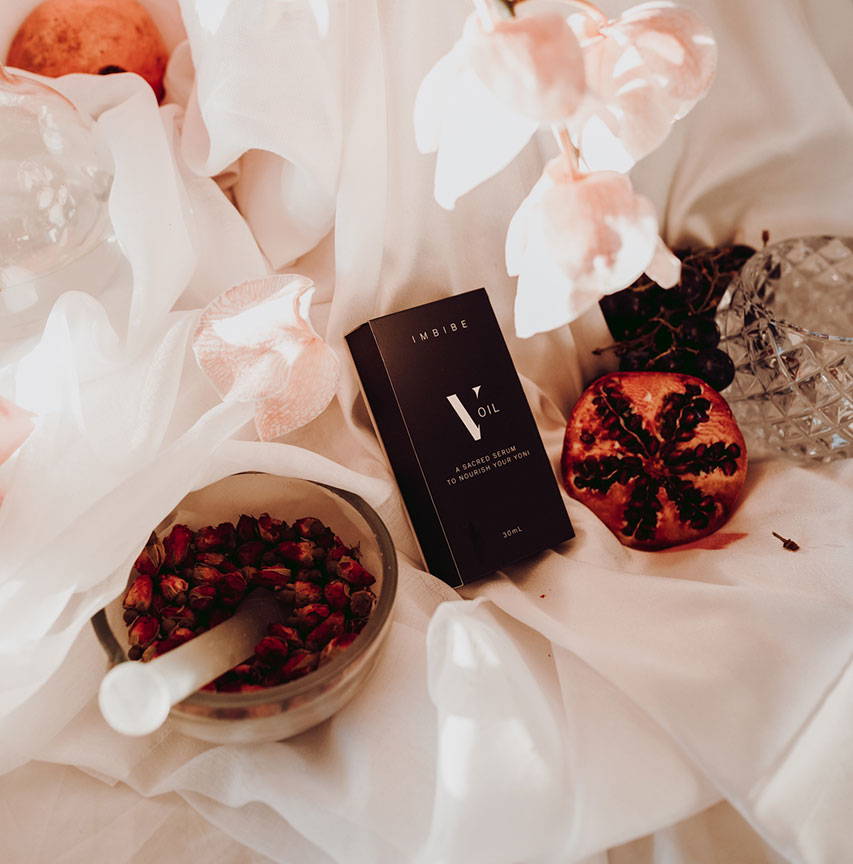 If you are one of our gorgeous customers who have followed our journey from the start, you would have bared witness to the way our business has transformed and evolved into what it is today.
Our darling business, Imbibe, is a chameleon. What begun as a humble fermented drinks company to tackle gut health, has transformed into a brand for women's health, self-care, and empowerment.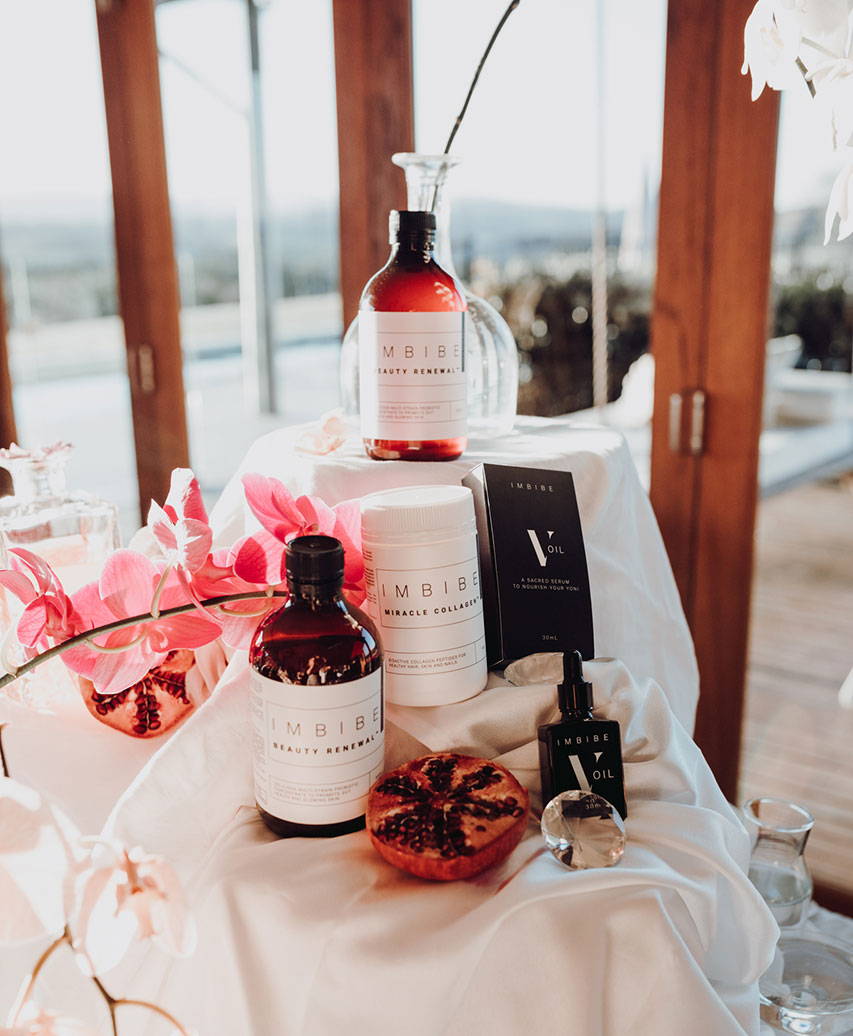 Imbibe believes in curating a collective of healthy, empowered, loving, ambitious and ultimately kind women. Women who are dedicated to not only caring for their own health, but caring for the wellness of women's health overall. Our intention is to shine a light on the aspects of your our bodies and mind that could do with a little more 'self-care', a little more vitality.
Our bespoke and organic V-Oil was a daring, but necessary next step in the evolution of Imbibe. It was our way to live in our values, to live more in our power and achieve true vitality and celebrate our feminine energy. It was scary, oil to nourish your yoni? 'How weird!' some said, 'how exciting!', said others.
Ultimately it was our way to help women reconnect with their core energetic centre, their creative birthplace. V-Oil is about creating a better relationship with your womanhood. It's a product to empower yourself, nourish your yoni, and find more ways to care for your self.
To all of our guests that attended, we give our warmest thanks for being a vital part of our journey, to all of the businesses that donated their time, money, energy and support to our cause, words are not enough - your input was priceless and we are indebted to you.
If you're curious about the our V-Oil, you can read about it below.

This blog is based purely on the author's personal experience. It is not intended to be a substitute for medical advice or treatment. The author is neither a medical nor health professional and cannot guarantee that the information in this blog post is accurate, reliable or complete. If you use this information, you do so at your own risk and should consult a qualified medical or health practitioner before relying on any information contained in this blog.