There's a lot of myths going around about collagen that we'd love to shine a light on.
Myths like drinking fruit and vegetable-based powdered supplements drink will actually produce more collagen in your body.
And other myths like just because the label says it is COLLAGEN has actually contained collagen - I know, right!
Yep - there is a lot of deceptive marketing out there that is misleading consumers into believing you're drinking collagen when actually there is no collagen in the actual product.
So, let's pop the boot and look at some common misconceptions, so you have the A-Z about collagen.
MYTH #1. PLANT-BASED COLLAGEN
By its nature, collagen will always be from an animal, as it is the protein from the connective tissue of animals.
Whether that be bovine, porcine or marine, it will always be from an animal as that is what collagen is.
Collagen is the main protein in connective tissue.It's a great marketing trick that leads consumers into believing that there is a plant based source of collagen - but unfortunately, it's just not the case.Plants simply do not "grow" or contain collagen.
So, if you see a label that says "Vegan Collagen" please know that there is no vegan source of collagen - as, by definition, collagen is always from an animal.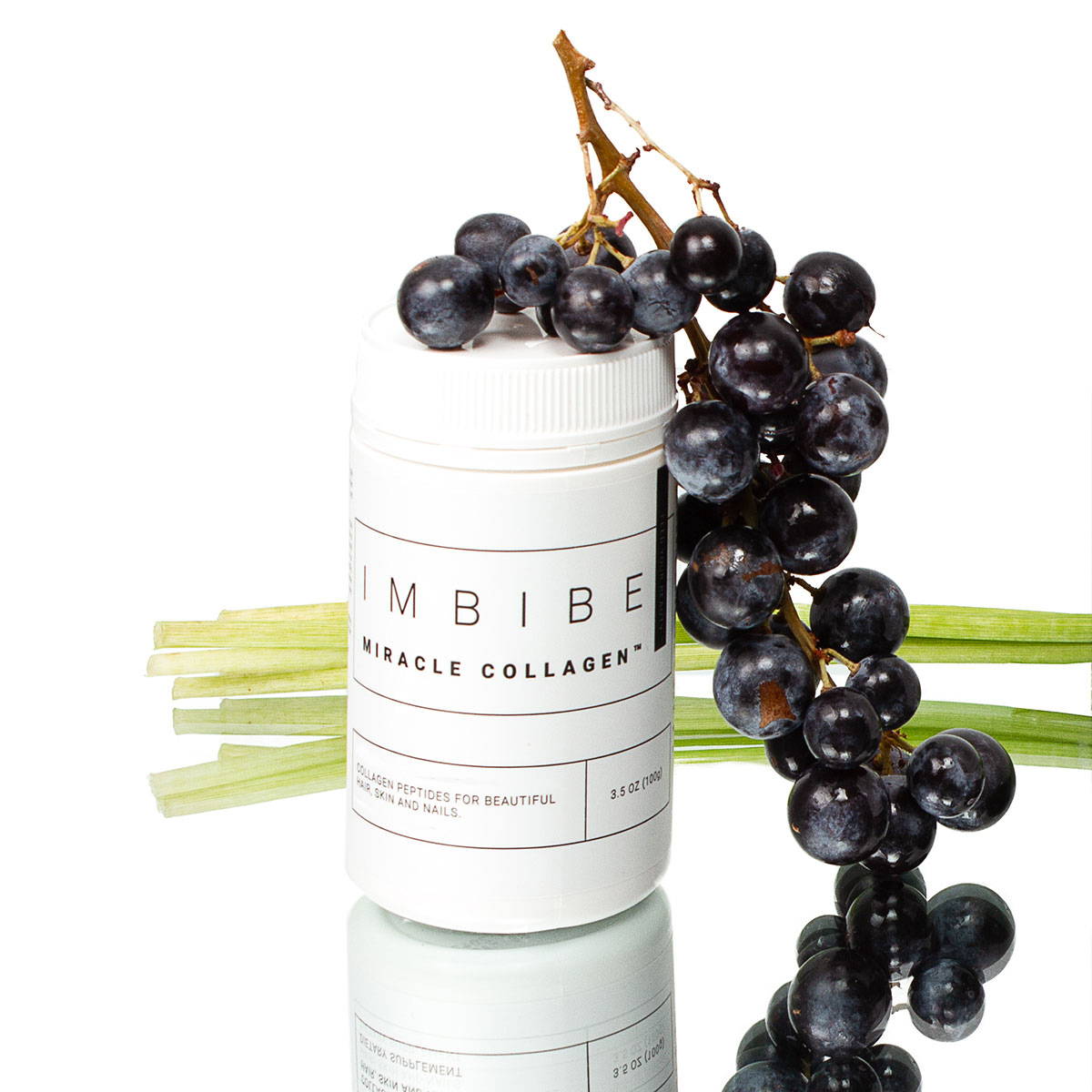 MYTH #2. COLLAGEN IS NOT ABSORBABLE
This is true - in most cases! Except for ours!
We take great care and pride ourselves in sourcing a Scientifically Formulated and Clinically Evaluated absorbable collagen so that you are getting collagen that is highly absorbable.
The molecular weight of our Miracle Collagen is 2KDa which is shown to stimulate collagen production in the skin cells.
Our collagen peptides can be so well absorbed by the body because they are water-soluble, and – unlike other proteins – have a very simple peptide structure, that is very easy for the body to work with.
They are "broken down", with an enzymatic treatment, and can, therefore, be absorbed more quickly and extensively than other types of collagen.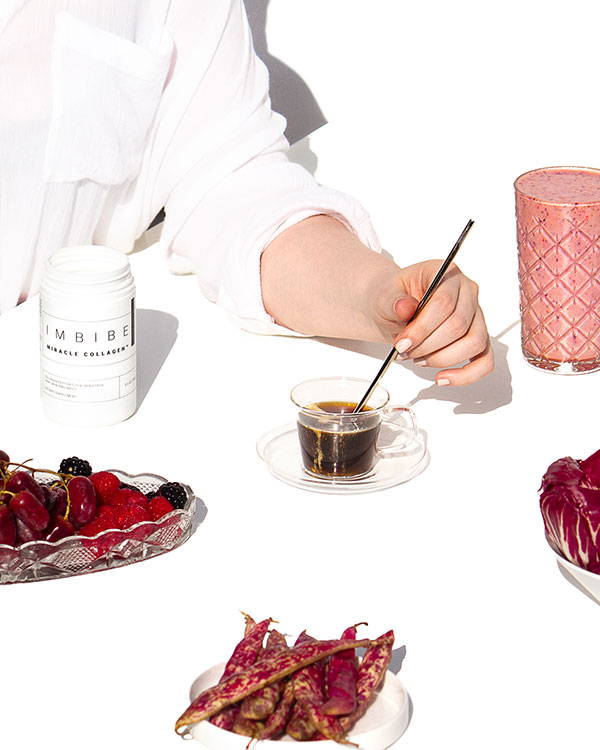 MYTH #3. THE ANIMALS ARE FACTORY FARMED IN TERRIBLE CONDITIONS
We are whole-heartedly committed to treating our planet, nature, animals and our environment with care and respect, and this includes the animals we use for our collagen.
The animals that are used to produce our Next Generation Miracle Collagen have certified animal livestock welfare and we have stringent policies in place to ensure this.
We want just what you want - healthy happy animals who are respected and cared for.




MYTH #4. COLLAGEN IS NOT BIO-AVAILABLE
Our Miracle Collagen is hydrolised (that means broken down) into tiny peptides that change the long chain of single amino acids into their smallest molecular weight which makes them more bio-available.
As the collagen peptides provide the amino acids, they provide the building blocks for collagen synthesis.





MYTH #5. MIRACLE COLLAGEN CONTAINS GMO
Our Miracle Collagen is certified GMO free.

Whilst the animals used to produce Miracle Collagen are fed a natural grass-fed diet, our Miracle Collagen is not certified (certified being the operative word) grass-fed because we are 100% transparent with you.
It is extremely challenging to police and monitor multiple small-scale cattle farmers globally to ensure that every single cow is only fed 100% grass (even in drought or famine!)
There are only a couple of places globally that produce certified grass-fed collagen. It is important to note that there is no technical difference between certified grass-fed and not. They both have the same amino acid profile and nutritional profile.
Our experience is that you would like to know that the cattle are well and humanely treated.
As a global company, we have global animal welfare policies that ensure this is the case.





MYTH #7. SERVING SIZE TOO SMALL
People are often surprised that the serving size of our amazing Miracle Collagen is relatively small.
This is because it's formulated to increase collagen production at the dosage of 2.5g (2500mg) which is approx. 2 teaspoons.

Our Miracle Collagen is truly tasteless, odourless and 100% fully dissolvable.Trust us - it can go into anything and you won't know it's there.





MYTH #9. THE LABEL SAYS IT'S COLLAGEN - THAT MEANS IT'S GOT COLLAGEN IN IT, RIGHT?
You'd think so, wouldn't you?
Unfortunately, that's just not the case.
Just because a product has the word "collagen" on it, that does not mean that it contains any collagen at all.





MYTH #10. BECAUSE IT HAS COLLAGEN IN IT, DOESN'T MEAN IT WILL STIMULATE COLLAGEN SYNTHESIS
There is plenty of hydrolysed collagen on the market these days - alot with some type of filler in them (I recently saw one brand with 50% collagen protein and 50% sugar and cacao powder!) that also had a super high price tag!

There is a big difference between our Miracle Collagen with 100% bio-active collagen peptides which are shown to stimulate the skin cells to produce more collagen and plain hydrolysed collagen which may or may not have any bio-active peptides in them.

Our Miracle Collagen, whilst it contains 100% protein (or 95% when you account for some natural moisture!), is not designed to be pure protein powder.
It's formulated for collagen production in the skin cells to give you hydrated, bouncy, super supple skin of your dreams.

It's NOT simply a protein powder.

If you're just after a protein powder - our super-high quality Miracle Collagen is not for you.
Trust us.

But if you want long strong hair, plump skin, and unbreakable nails, you've found your perfect match.
This blog is based purely on the author's personal experience. It is not intended to be a substitute for medical advice or treatment. The author is neither a medical nor health professional and cannot guarantee that the information in this blog post is accurate, reliable or complete. If you use this information, you do so at your own risk and should consult a qualified medical or health practitioner before relying on any information contained in this blog.