It's one of the things we love most about our community; hearing your unabashed stories of skin health, gut struggles, little laughs and everything in between.
But the most rewarding part of those stories, is how IMBIBE is able to play an integral role in improving all of the above.
It's our happy place.
Vanessa's story is no exception:
I started using the products after being recommended to IMBIBE by my beautiful skin therapist Jess, owner of Lady Luxe Beauty in Sydney, as I was on the journey to fix my skin, inside and out.

"Within a week, my digestion was a lot better"

I had contracted a parasite in 2018 and upon discovering your range, in particular the Miracle Collagen & Beauty Renewal Probiotic, my gut, and skin were shocking. I researched post-parasite effects and how it wreaks havoc on your digestion, and as a result, your skin and overall health is compromised, unless you take products to help heal the gut.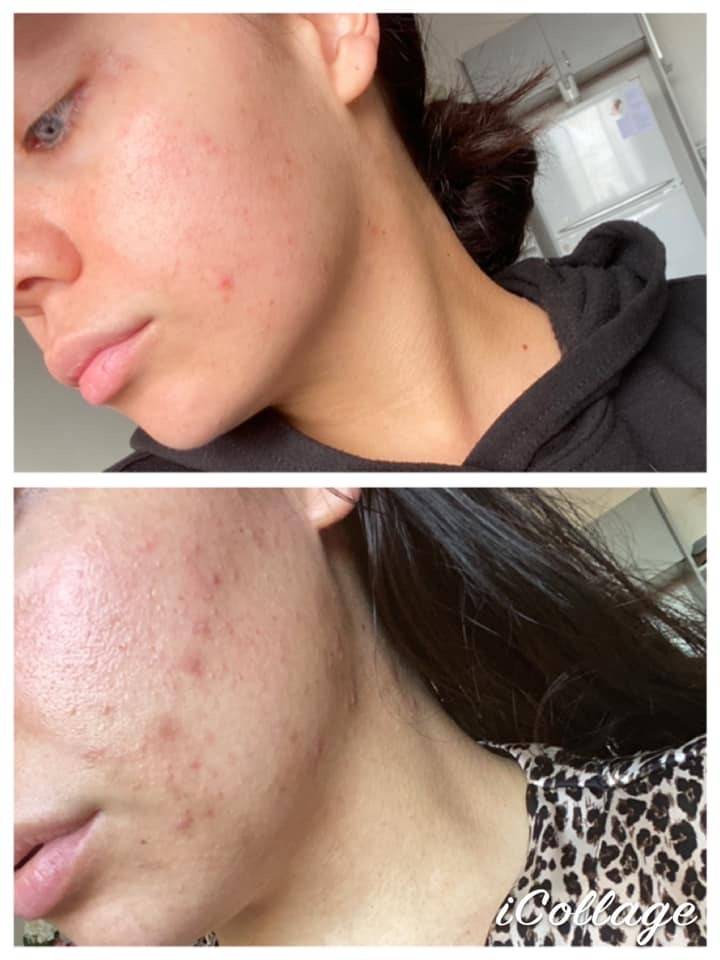 " It's my favourite ritual "
So, When I started taking the products, within a week, my digestion was a lot better (minimal bloating and more regular) my skin had reduced in inflammation (it was pretty much glowing) the congestion had minimised, and my overall complexion was fabulous! I mix the two together and have them together every single morning. It's my favourite ritual.
I'm so incredibly grateful to have found this range - my skin and gut are healing, safely and perfectly. Thank you!
Disclaimer: Vanessa didn't receive any financial reward. This post was purely her experience from using Imbibe. However, individual results may vary. We do not claim, nor should the reader assume, that Vanessa's experience is representative of what anyone else might experience from using Imbibe.
This blog is based purely on the author's personal experience. It is not intended to be a substitute for medical advice or treatment. The author is neither a medical nor health professional and cannot guarantee that the information in this blog post is accurate, reliable or complete. If you use this information, you do so at your own risk and should consult a qualified medical or health practitioner before relying on any information contained in this blog.