More is more when it comes to nutrition, deliciousness and easy, take-on-the-go-because-you're-f*ing-busy meals -
So we've got you covered.
Flavour, protein, energy and rich collagen for gut-healing and skin-glowing benefits, this Chocolate Collagen Smoothie created by the uber-talented @growthegrin will keep you feeling full (and absolutely radiant) for whatever your day has in store.

Here's what you'll need:
1 frozen banana (Approximately 1 cup)
1 medjool date
2 tsp Miracle Collagen
1 heaped tbsp cacao powder
1 tbsp almond butter
Sprinkle of sea salt
1 cup plant based milk
Directions;
Place all ingredients into a high speed blender and blend until smooth
Pour into your favourite glass
Top with some grated chocolate and rose petals for some extra love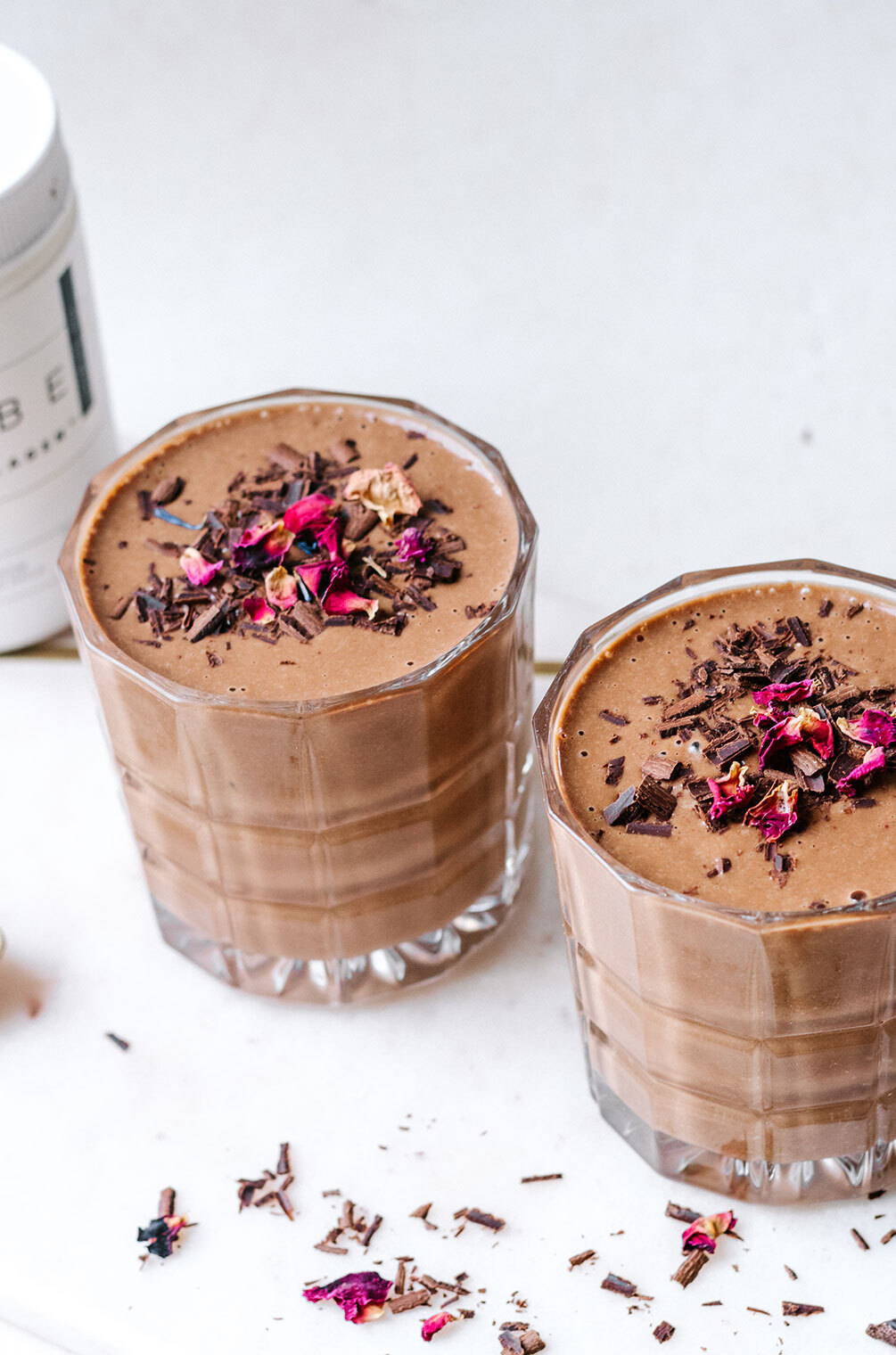 This blog is based purely on the author's personal experience. It is not intended to be a substitute for medical advice or treatment. The author is neither a medical nor health professional and cannot guarantee that the information in this blog post is accurate, reliable or complete. If you use this information, you do so at your own risk and should consult a qualified medical or health practitioner before relying on any information contained in this blog.